TERI and GIZ to enable communities in Assam adopt clean cooking, save forests
---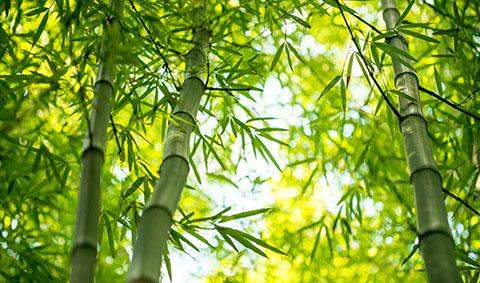 The objective is to mitigate forest degradation by reducing dependence on fuelwood through new business models
Guwahati, 6 June 2019: In order to achieve India's NDC target in the forestry sector of 'reduction in consumption of wood/biomass as fuel' TERI will help implement a programme in the North-Eastern state of Assam, launched by Ministry of Environment, Forest and Climate Change (MOEFCC) and Deutsche Gesellschaft für Internationale Zusammenarbeit GmbH (GIZ). The programme's intent is to gradually reduce forest degradation in Assam by weaning the local communities off the biomass and reducing unsustainable fuelwood extraction from forests by enabling them to adopt clean cooking technology.
The programme is the first-of-its kind initiative under Nationally Appropriate Mitigation Actions (NAMA) project being implemented by India in the forestry and waste sectors. NAMA are a set of actions that reduce emissions relative to business-as-usual emissions in 2020 in developing countries. These are prepared under the umbrella of a national government initiative. NAMAs are supported and enabled by technology, financing and capacity building. These range from project based mitigation actions to sectoral programmes.
While India accounts for 30% of global total reliance on solid biomass for cooking, Assam shows one of the highest dependencies at 72%. The fuelwood consumed from forests caters to 22% of this total demand. By implementing the pilot in six Forest Divisions of Sonitpur West, Biswanath Charali, Nagaon, Nagaon South, Dibrugarh & Cachar, the Forest NAMA programme will aim to reduce use of fuelwood procured from the forests for cooking, and thus manage the issue of degradation and deforestation. The tree cover saved in the process would add to carbon sink and lower emissions intensity targets.
Towards this objective, the project would deploy three technologies for clean cooking - improved cookstoves, LPG and biogas in 15,000 households and raise awareness among around 200,000 individuals. The programme also aims to promote plantation and Assisted Natural Regeneration (ANR) in 1000 hectare land. The cumulative carbon emission reduction is estimated to be around of 84,000 tCO2e.
The programme also entails building capacities of the front line staff in forest department to assess carbon stock of the forests. As part of this, TERI and GIZ conducted a series of four trainings in Nagaon, Biswanath Chariali, Dibrugarh & Cachar.
The implementation of the activities under this programme will be done in partnership with the line departments in Assam such as State Forest Department, Assam Energy Development Agency as well as other stakeholders such as tea gardens.
"India's Pilot Forestry NAMA project in Assam is an opportunity to holistically address the climate change problem by investing on the fuel saving technology which would positively alter the family health, create opportunities for alternative livelihood and allow forests to regenerate for sequestering additional carbon to tackle the impacts of climate change. For this purpose we are welcoming interests from micro finance institutions and industries in the North-East to help develop viable business models for provide technologies such as improved cookstoves, LPG chullah, and support for implementing alternative livelihood options as well plantations for carbon sequestration in the project areas," said Dr Yogesh Gokhale, Senior Fellow, Forestry and Biodiversity Division, TERI.
Kundan Burnwal, Technical Advisor, GIZ India added, "By supporting the work, the organizations will not only be able to meet their CSR obligations but can also showcase their contribution towards mitigating Climate Change by enhancing carbon stock in the forests with their support to the project launched by MoEFCC, Government of India." The programme was formally launched at a workshop in Guwahati held in November 2018 and focused on apprising stakeholders of the project and inviting their feedback on the project plan by way of technical sessions on the issues of mitigating climate change by enhancing forest carbon; saving fuelwood in Assam; and experiences on financing fuelwood saving technologies.
About TERI
The Energy and Resources Institute (TERI) is an independent, multi-dimensional organisation, with capabilities in research, policy, consultancy and implementation. It has pioneered conversations and action in the energy, environment, climate change, and sustainability space for over four decades.
The institute's research and research-based solutions have had a transformative impact on industry and communities. Headquartered in New Delhi, it has regional centres and campuses in Gurugram, Bengaluru, Guwahati, Mumbai, Panaji, and Nainital, supported by a multidisciplinary team of scientists, sociologists, economists and engineers, and state-of-the-art infrastructure.
About GIZ
For over 60 years, the Deutsche Gesellschaft für Internationale Zusammenarbeit (GIZ) GmbH has been working jointly with partners in India for sustainable economic, ecological, and social development. The Federal Ministry for Economic Cooperation and Development (BMZ), the Federal Ministry of the Environment, Nature Conservation and Nuclear Safety (BMU) as well as the Federal Ministry for Economic Affairs and Energy (BMWi) are the main commissioning parties of GIZ in India.
The Government of India has launched numerous important initiatives to address the country's economic, environmental and social challenges, and GIZ is contributing to some of the most significant ones. GIZ, in close cooperation with Indian partners, devises tailor-made, jointly-developed solutions to meet local needs and achieve sustainable and inclusive development.
For further information, contact:
TERI - Pallavi Singh: pallavi.singh@teri.res.in
Edelman - Mehak Arora: Mehak.arora@edelman.com