GRIHA inaugurates 8th Regional Summit in Mumbai, aims to build core competencies in the state and Urban Local Bodies
---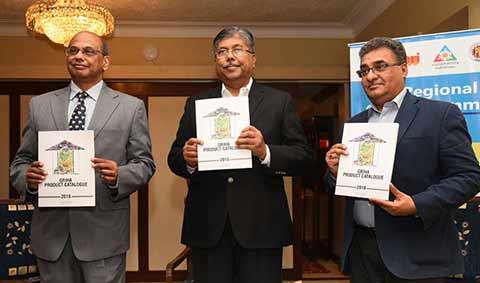 - GRIHA Council signs MoU with Public Works Department, Government of Maharashtra, for committing highest green building standards in Maharashtra
- Trains PWD officers to become GRIHA certified professionals
Mumbai, 29th June, 2018: Green Buildings Rating System India (GRIHA), the national rating system for green buildings in India, today kickstarted the 8th Regional GRIHA Summit in Mumbai, in association with Public Works Department (PWD) Maharashtra. The 2-day Summit aims to serve as a platform for knowledge sharing, and facilitate various multi-stakeholder partnerships and networking among governments, academia, civil society organizations, and professionals. The theme of the summit 'Choosing sustainable, building sustainable', is aligned to focus on selection of the most sustainable building materials and technologies.
To build core competencies in Urban Local Bodies (ULB), the GRIHA council will train the PWD officers to provide them with an understanding of the rating system, who would then qualify to become GRIHA certified professionals and Evaluators, after clearing the GRIHA exam. The intention behind organizing these customized training and capacity building programs specifically for PWD officials of the state of Maharashtra is to create a cadre of certified GRIHA professionals within PWD for evaluating on-going GRIHA projects within the state of Maharashtra.
Speaking about GRIHA, Mr. Chandrakant Dada Patil, Minister of Revenue, Public works Government of Maharashtra, "This is a first of its kind initiative, having dual benefits to both the parties. PWD will construct GRIHA compliant buildings to enhance the green footprint of the state of Maharashtra, and GRIHA council will have a cadre of certified PWD professionals to implement the underlined green objectives beneficial to the nation and state."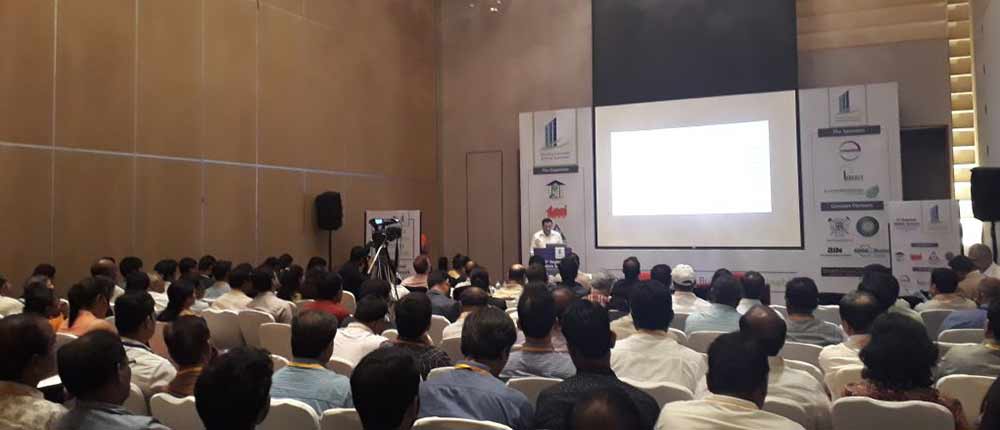 Recognizing the importance of sustainable development, the Government of Maharashtra has taken a policy decision to construct all new buildings with as GRIHA norms. In order to achieve this, in January 2018, a MoU (Memorandum of Understanding) was signed between the GRIHA Council and PWD, Government of Maharashtra, for promoting and implementing ECBC (Energy Conservation and Building Code) and green building concept through GRIHA (Green Rating for Integrated Habitat Assessment) rating system. Further, a dedicated PWD-GRIHA Green Building Cell has been established at PWD Mumbai, which is the first-of-its-kind initiative by a state government and nodal agency.
Post the signing of the MoU, about 60 projects so far from various PWD circles have been registered under GRIHA and SVAGRIHA (Simple Versatile Affordable Green rating for Integrated Habitat) rating variant. Notable municipalities and government organisations that have adopted GRIHA rating include Pimpri Chinchwad Municipal Corporation, the Pune Municipal Corporation (PMC) and Pune Metropolitan Region Development Authority (PMRDA), Jaipur Development Authority, NOIDA and Greater Noida.
Speaking about PCMC's initiative to be among the first civic bodies to adopt GRIHA, Mr. Shravan Hardikar, Commissioner, PCMC, said, "GRIHA helps us to make city much more carbon neutral and hence as city corporations we have decided to give some of the incentives through property tax rebate or through reduction in development charges for the developers who are coming for certification for green buildings. GRIHA is one of the best tools. It is simpler, it is indigenous and easy to implement. I think it is adoptable in many other corporations in Maharashtra. If we have to move towards sustainability, greener technologies, greener material, greener design technologies will have to be used for newer construction. GRIHA being simple and indigenous, I think it is much better to be used.
Mr. Sanjay Seth, CEO, GRIHA Council, said, "For providing scale to the green building movement in the country, two attributes are essential- innovative trained manpower, and publicly available information on sustainable green buildings materials. The 8th regional GRIHA summit caters to both of these needs by building trained manpower through a unique partnership with PWD, and bringing information to the public at large around sustainable buildings and its benefits."
GRIHA's E-product catalogue was also launched during the Summit by Mr Patil.
Various municipalities and government organisations in India have adopted GRIHA rating, and are offering a range of incentives to both developers and residents to promote the adoption of green buildings. PCMC, for example, is offering 10-50% rebate to developers on premium charges for GRIHA and SVAGRIHA certified buildings (1-5 star). To owners, it offers -10% discount on property tax for (3-5 star) GRIHA finally certified buildings and 5-15% for SVAGRIHA finally rated buildings.
GRIHA rating has been developed to improve resource efficiency, reduce carbon footprint, and reduce negative impacts on the environment. It has been formulated by GRIHA Council, which is an independent not-for-profit society established by The Energy Research Institute (TERI) and Ministry of New and Renewable Energy (MNRE), Government of India. GRIHA has been acknowledged as a tool to evaluate reduction in emission intensity through habitats, as part of mitigation strategy for combating climate change in India's 'Intended Nationally Determined Contributions' (INDCs) submitted to UNFCCC.
For further information, please contact:
---