Scope and potential of coastal ecosystem towards mitigating climate change
The key role of blue carbon in mitigating climate change through coastal ecosystem habitats remains unrecognized and unutilized. This policy brief aims to assess this carbon sequestration and mitigation potential of coastal ecosystems for India to achieve its forestry NDC target.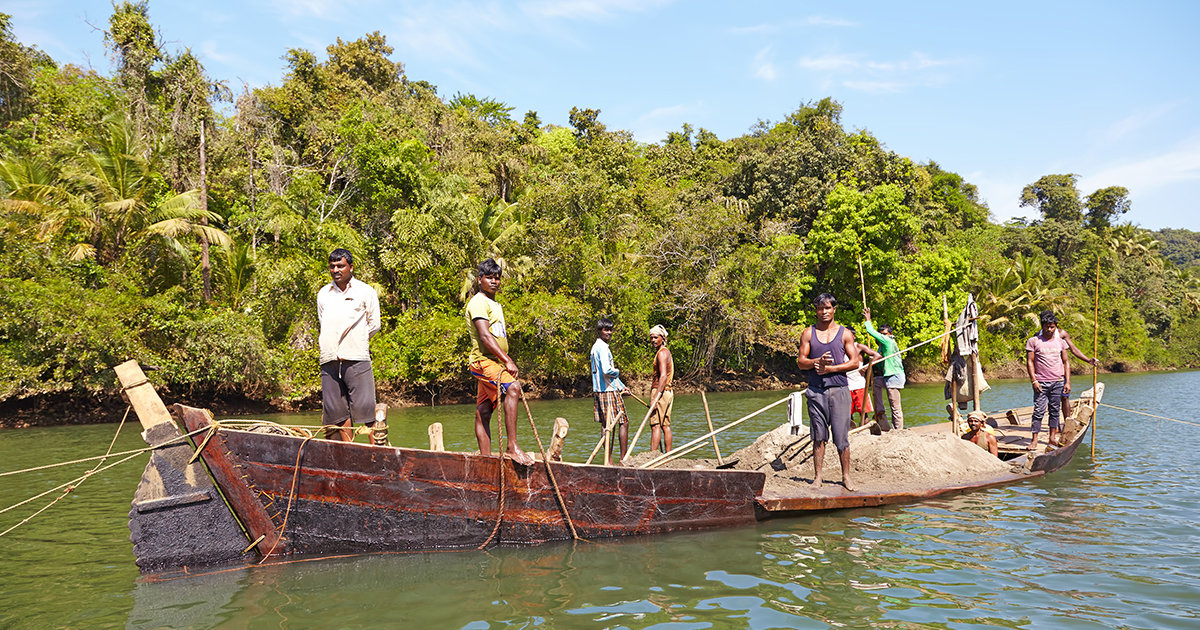 Coastal ecosystems are some of the most productive natural systems on Earth and are home to a wealth of biodiversity. They encompass a wide range of important habitats, which include coral reefs, mangroves, seagrass meadows, tidal marshes, sand dune systems, and salt marshes.
The three types of coastal wetlands – mangroves, seagrasses, and tidal salt marshes that are commonly referred to as blue carbon ecosystems – provide a full spectrum of mitigation, adaptation, and resilience benefits.
They are among the planet's greatest carbon storehouses, with CO2 burial rates (i.e., rates at which carbon is converted into biomass through photosynthesis) 20 times greater than any other terrestrial ecosystem, including boreal and tropical forests.
Blue carbon is the carbon stored in mangroves, tidal salt marshes, and seagrass meadows within the soil. Above the ground it is stored as living biomass (leaves, branches, stems) and below the ground as living biomass (roots) and non-living biomass. The carbon that is stored in the coastal ecosystems can be extensive and can remain trapped for very long periods (it can be centuries to millennia) and thus result in very large carbon stocks.
Blue carbon has received international attention for its potential role in mitigating CO2 emissions. With their value for both mitigation and adaptation, blue carbon ecosystems play a vital role in any climate change solution. However, due to coastal development and land-use change, mangroves, tidal salt marshes, and seagrasses are under great pressure. For India to achieve its forestry NDC target of creating an additional carbon sink of 2.5 to 3 billion tons of CO2e through additional forest and tree covers it is crucial to tap into the potential of blue carbon while working on ways to conserve the existing ecosystems.
Launched alongside five others during the World Sustainable Development Summit 2021, this policy brief aims to assess the carbon sequestration potential of coastal ecosystems in the fight against climate change and work towards mapping the gaps that exist in the conservation and utilization processes.
Coastal ecosystems provide numerous benefits and services that contribute to people's ability to mitigate and adapt to the impact of climate change. Many of these services are essential for climate adaptation and resilience along coasts, including protection from storm surge and sea-level rise, prevention of erosion along shorelines, coastal water quality regulation, nutrient recycling, sediment trapping, habitat provision for numerous commercially important and endangered marine species, and food security for many coastal communities around the world.
To explicitly address the role of blue carbon ecosystems in climate change mitigation and human well-being through policy, regulatory, finance, or other mechanisms, the carbon stock in these ecosystems and the existing or potential carbon emissions resulting from changes to these ecosystems must be quantified.
While mangroves are fairly well mapped and areas containing seagrass meadows largely surveyed, areas of tidal salt marsh are un-surveyed and un-documented.
Conserving blue carbon ecosystems can maintain carbon sequestration in future and prevent emissions from land-use change. For instance, if the Government of India takes measures to conserve and increase the existing mangrove cover, it can lead to an additional sequestration potential of 207.91 million tonnes of CO2e.