Guidelines for Evaluation of Nano-based Agri-input and Food Products in India
Nanobiotechnology applications in food production and agriculture have a lot of potential. However, India did not have adequate guidelines to regulate the same. Until now.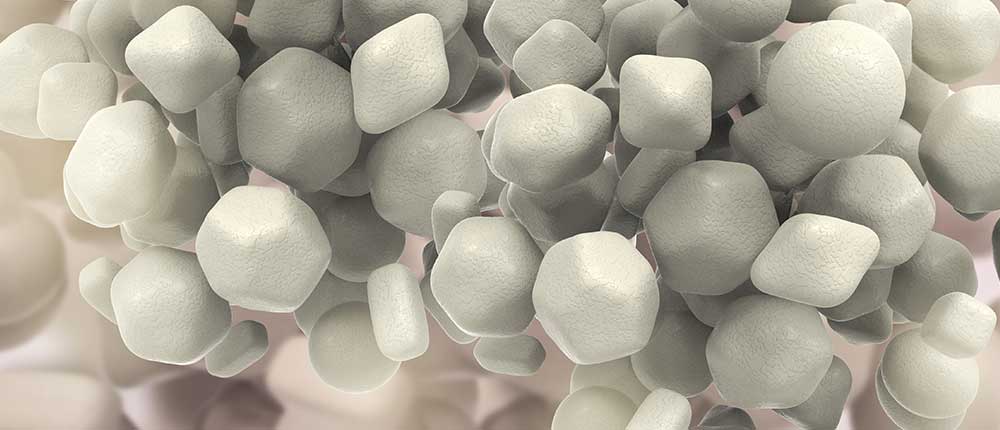 The 'Guidelines for Evaluation of Nano-based Agri-input and Food Products in India' were released on 7th July 2020 by Dr Harsh Vardhan, Honourable Minister for Science and Technology, Earth Sciences, and Health and Family Welfare; and Shri Narendar Singh Tomar, Honourable Union Minister for Agriculture; and Farmers Welfare and Rural Development and Panchayati Raj.
These guidelines will encourage Indian innovators and industries to develop and commercialise new nano-based agri-input and food products These guidelines will pave the way for significant benefits through cutting edge technologies for missions such as the doubling farmers' income by 2022 and the National Mission on Sustainable Agriculture.
Background
Nanoparticles possess unique properties due to their small size and large surface area, thus encouraging development of novel products and processes or enhancing the performance of existing ones across diverse sectors. Nanobiotechnology has the potential to improve agricultural systems through increase in plant productivity and better crop protection to meet the food demands of a growing population. Compared to bulk form of chemical inputs in crops, use of nanonutrients can reduce nutrient run-off into ground and surface water, thus reducing environmental pollution.
Indian government departments and agencies have been supporting various programmes/missions on nanotechnology but there is also an urgent need to develop new modalities for a thorough investigation on the lifecycle of nanoparticles depending on their applications. Identification of safety and preventive measures will help harness economic and social impact of nano-based products.
The challenges
The safety evaluation of nanoproducts is, however, more challenging than existing procedures of chemical toxicity or safety evaluation of new agriculture inputs and food products. One of the biggest challenges is the interdisciplinary nature of nanotechnology per se and rapidly increasing scope of its commercially viable applications.
Some provisions are available globally but India did not have an explicit legislation or guidelines that regulate application and usage of nanoproducts in agriculture and food. Keeping this in view, the Department of Biotechnology (DBT) of the Ministry of Science and Technology, prepared guidelines for the same, along with the Ministry of Agriculture and Farmers' Welfare and Food Safety and Standards Authority of India, Ministry of Health and Family Welfare. The 'Guidelines for Evaluation of Nano-based Agri-input and Food Products in India' thus is an outcome of inter-ministerial efforts of various ministries and government agencies concerned, coordinated by DBT.
These guidelines are aimed at providing science-based information to help make policy decisions by providing information on the existing regulations for nano-based products in agriculture and food and also to ensure quality, safety and efficacy of the targeted products.
TERI's role
The TERI-Deakin Nanobiotechnology Centre (TDNBC) has played an active role in conceiving and preparing these guidelines along with DBT. They had also prepared the 'Zero draft policy on regulation of nanoproducts in India' that was released during International Conference on Nanobiotechnology for Agriculture: Research to Innovation (NanoforAgri) 2017. Since then, TDNBC, with support from DBT, had organised a series of meetings and brainstorming sessions involving industries, academia and policy makers and submitted a concept guidelines document to DBT. A working group was then constituted by DBT, led by Dr Alok Adholeya, Director, TDNBC. He was also one of the editors of the guidelines consequently developed by DBT.
You can find the complete guidelines here.