World Sustainable Development Summit (WSDS) 2020
Dr Annapurna Vancheswaran
India Habitat Centre, New Delhi, India
---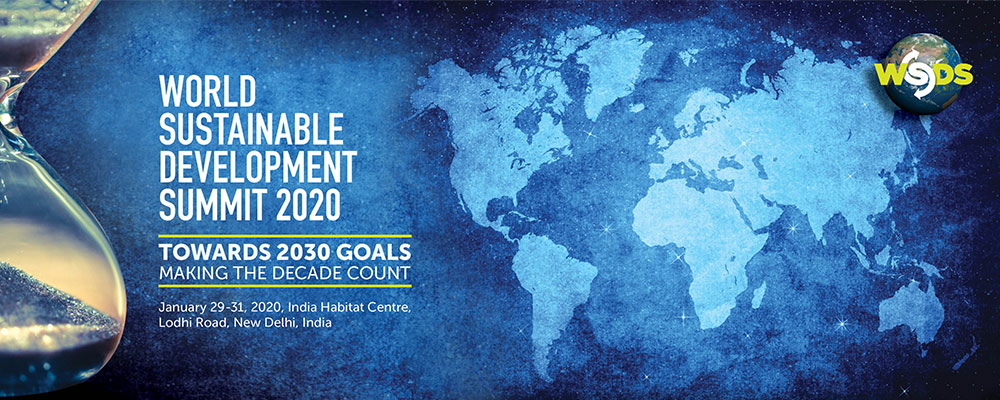 The World Sustainable Development Summit (WSDS), the annual flagship event of TERI will be held from 29-31 January, 2020 under the broad rubric, 'Towards 2030 Goals: Making the Decade Count', laying focus on the global efforts being made to meet our 2030 targets.
The Summit has in its journey of 18 years (2001-2019) become a focal point for global leaders and practitioners to congregate on a single platform to discuss and deliberate over climatic issues of universal importance. In its 2020 edition, the Summit will be addressing the broad themes of- circular economy, water, energy, industry transitions, and e-mobility.
With an interesting line up of exclusive features such as a business friendly session, fireside chats, cutting chai conversations, plenaries, thematic tracks, and a clean-tech exhibition, WSDS 2020 will aim to broaden the scope of its reach and involve many more stakeholders involved in the climate change fight.
---
Download the WSDS 2020 App and stay updated: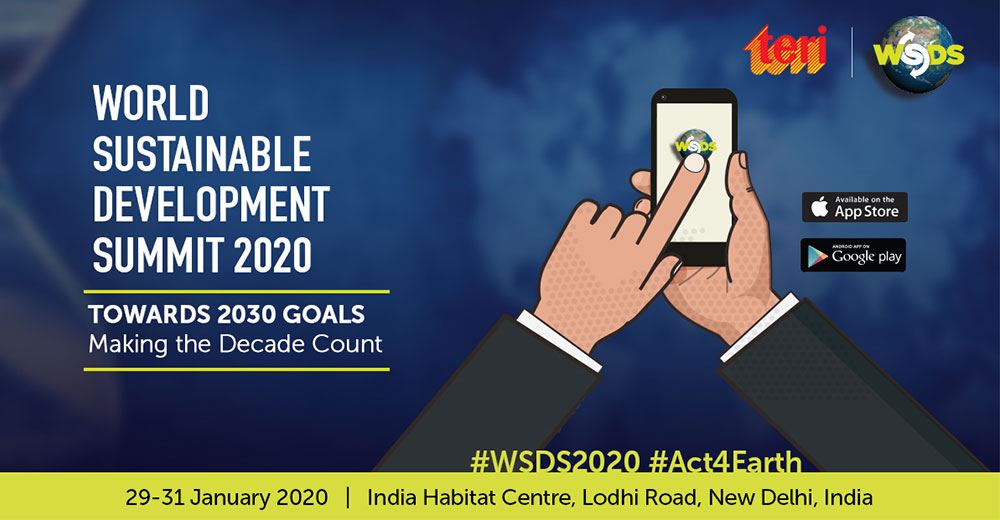 ---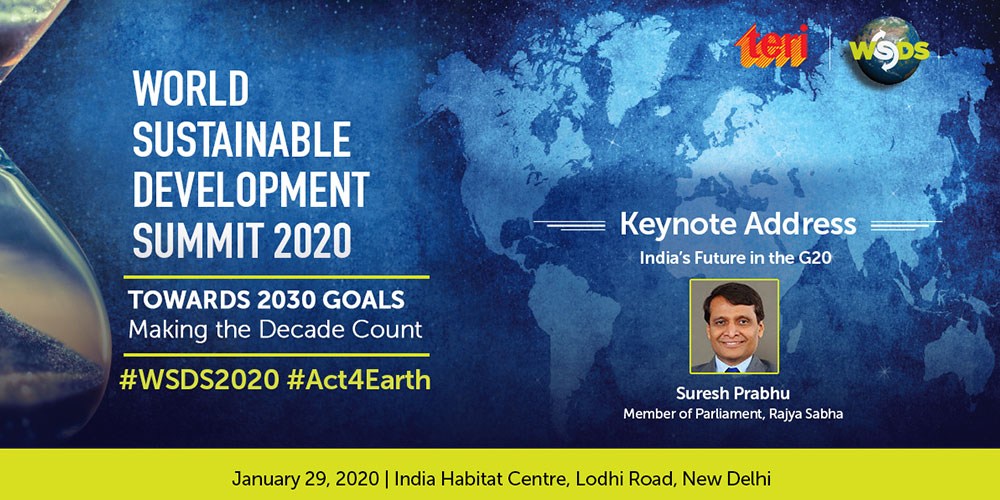 ---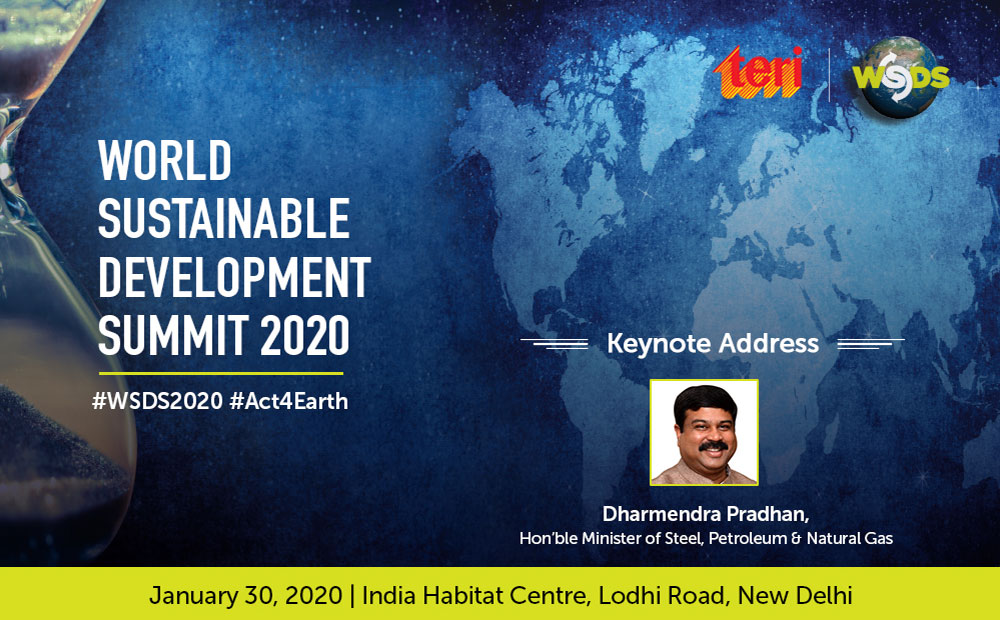 ---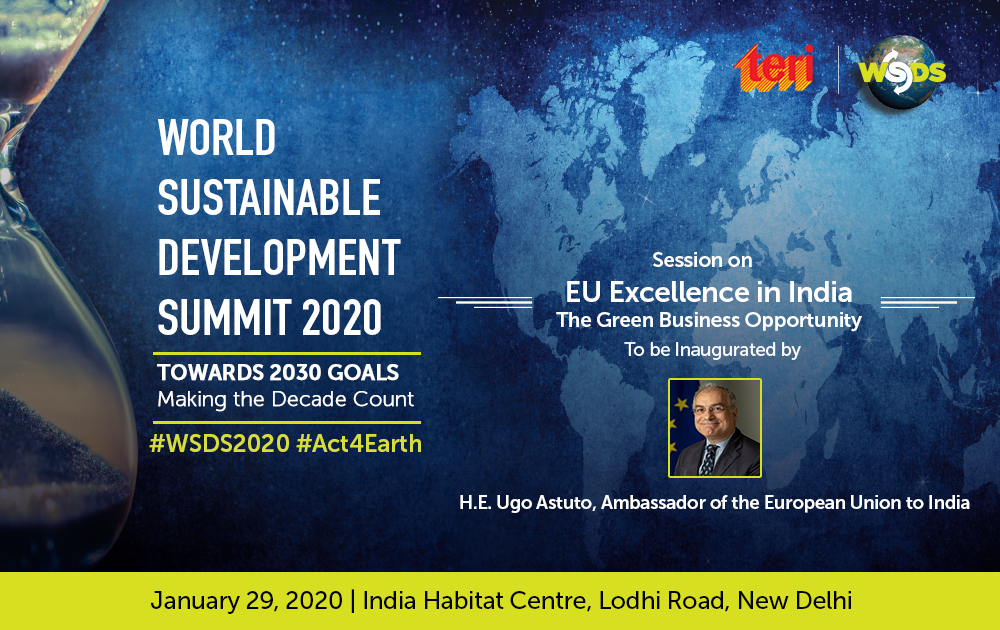 ---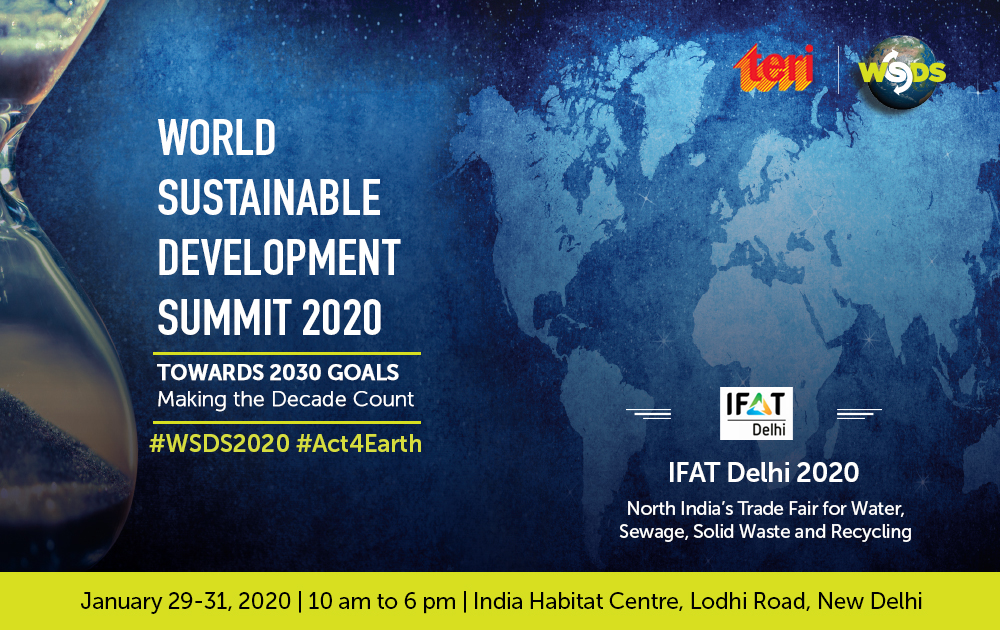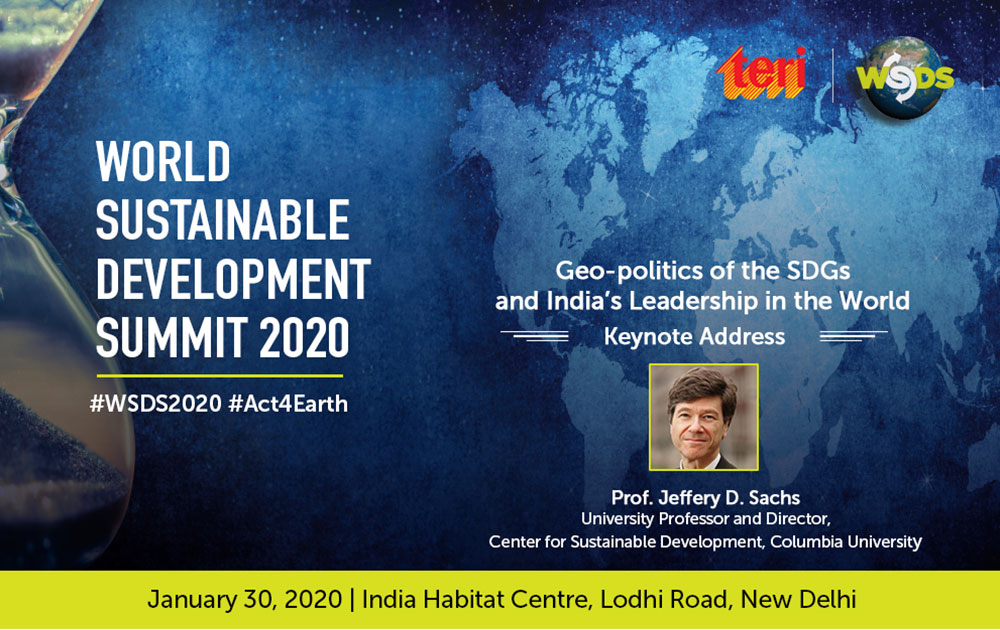 ---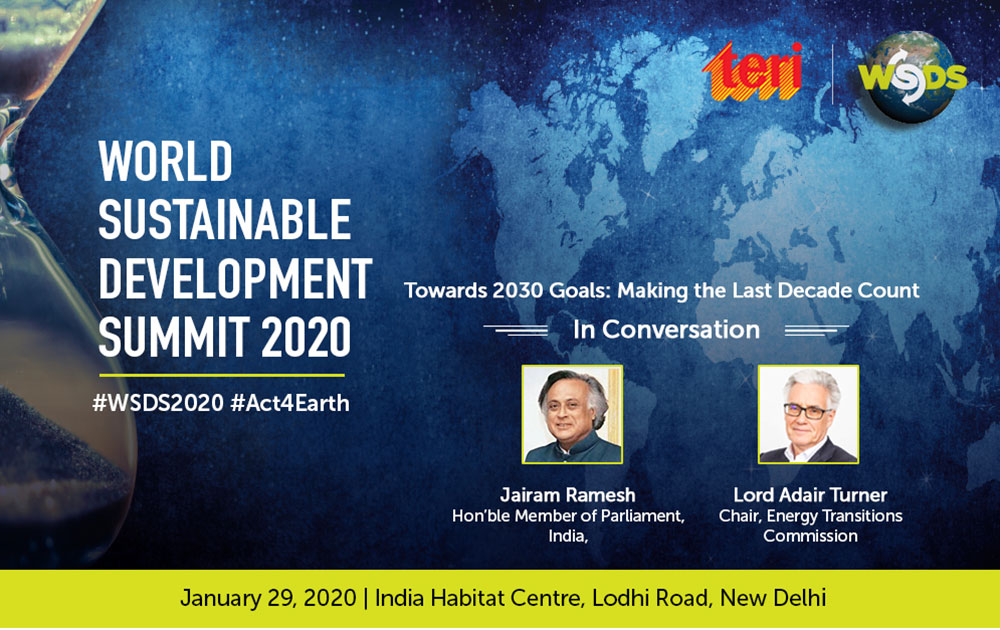 ---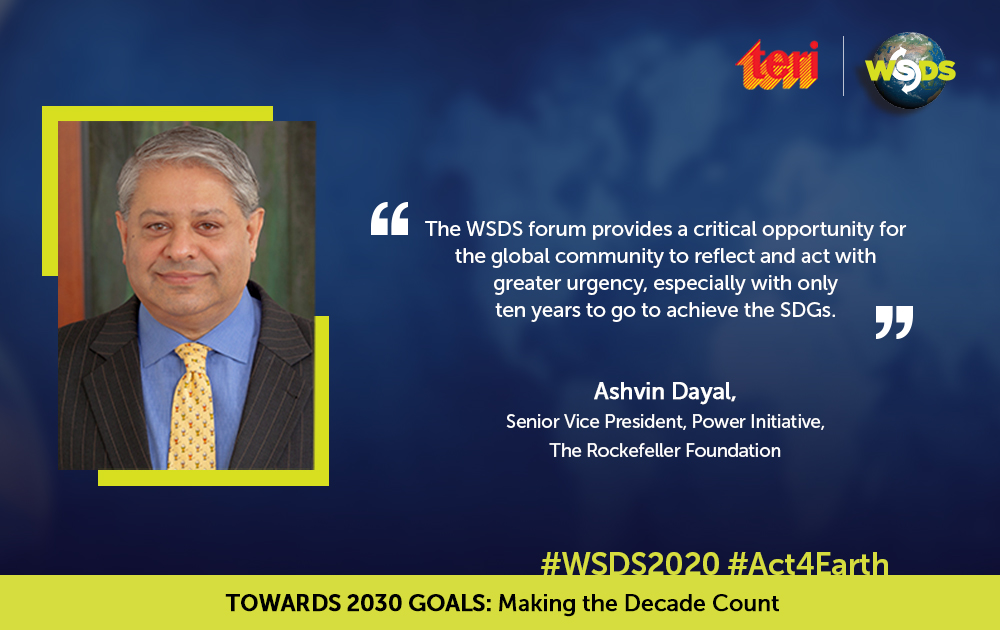 ---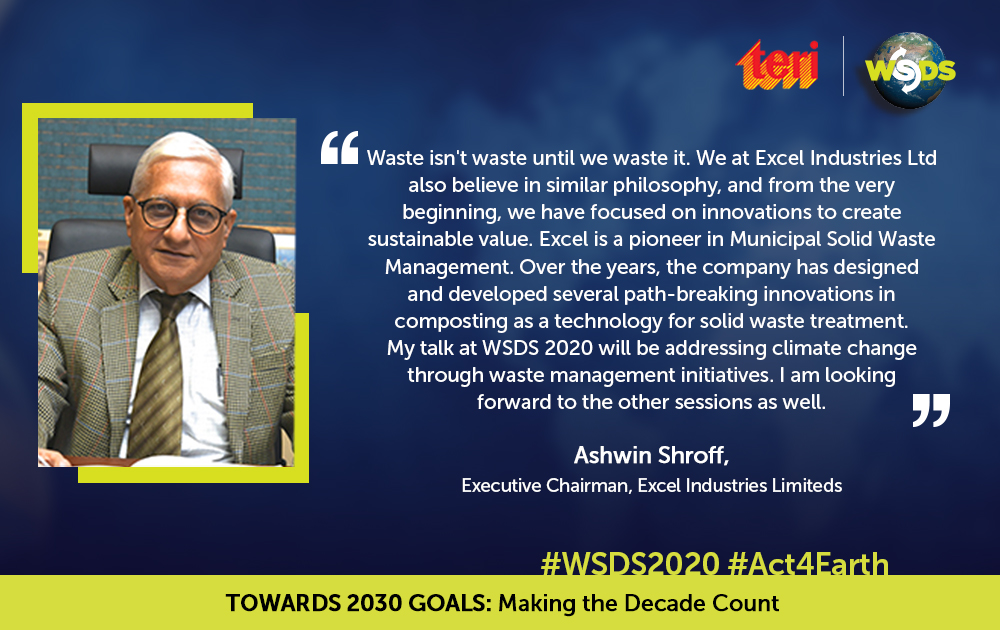 ---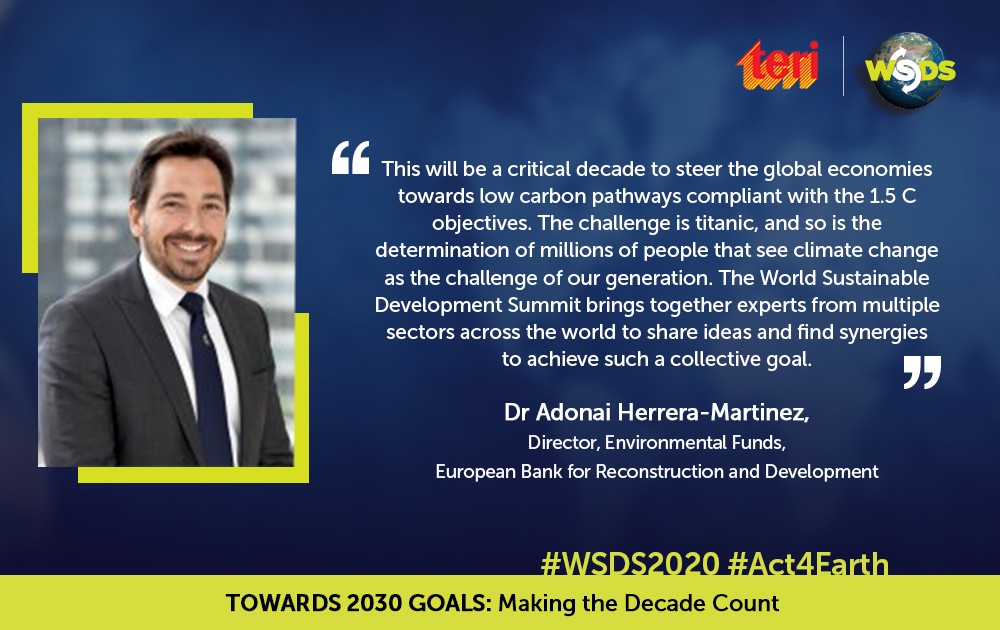 ---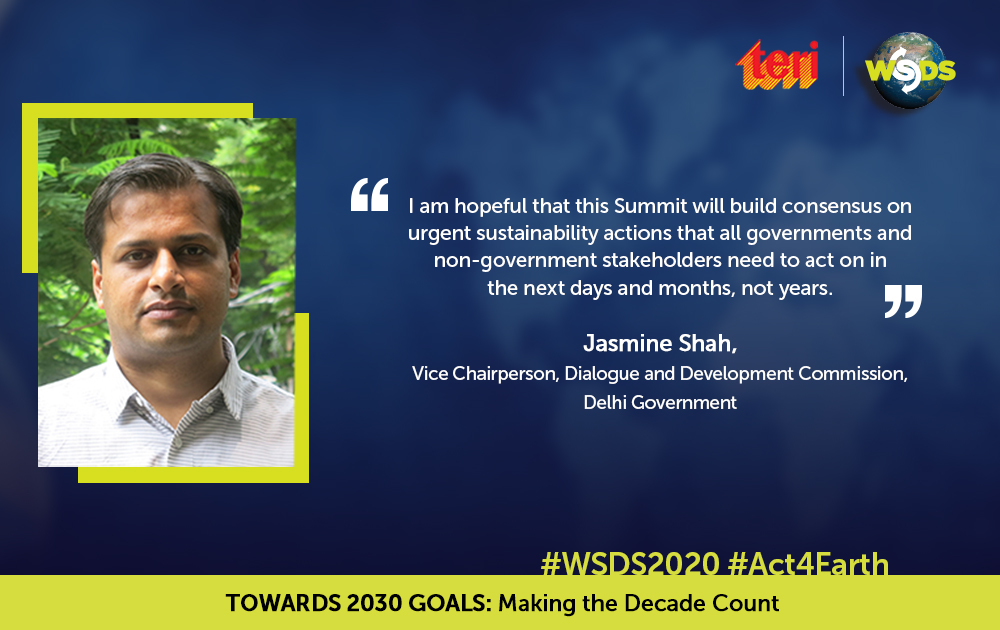 ---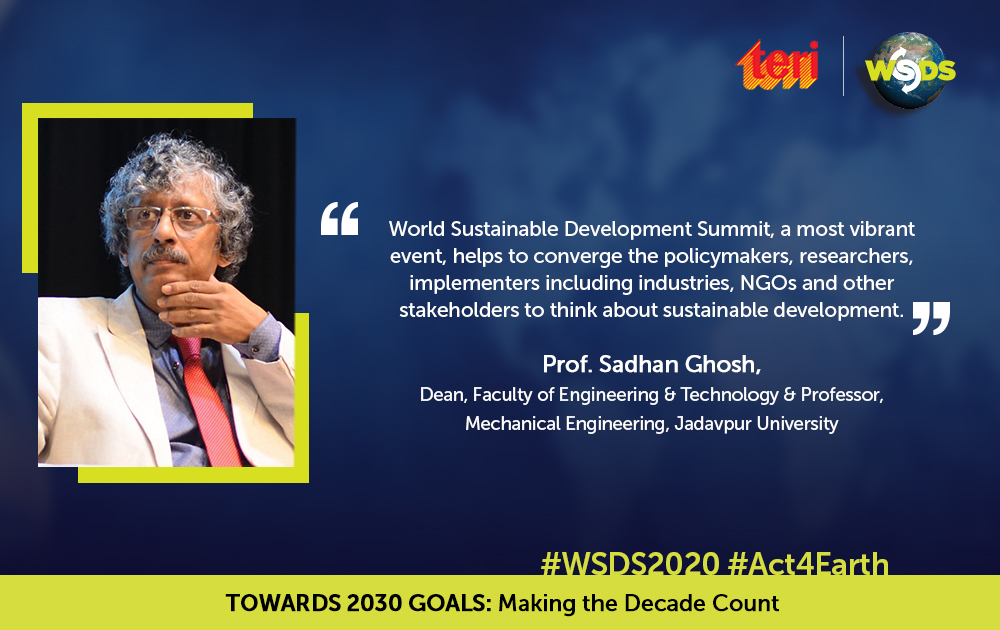 ---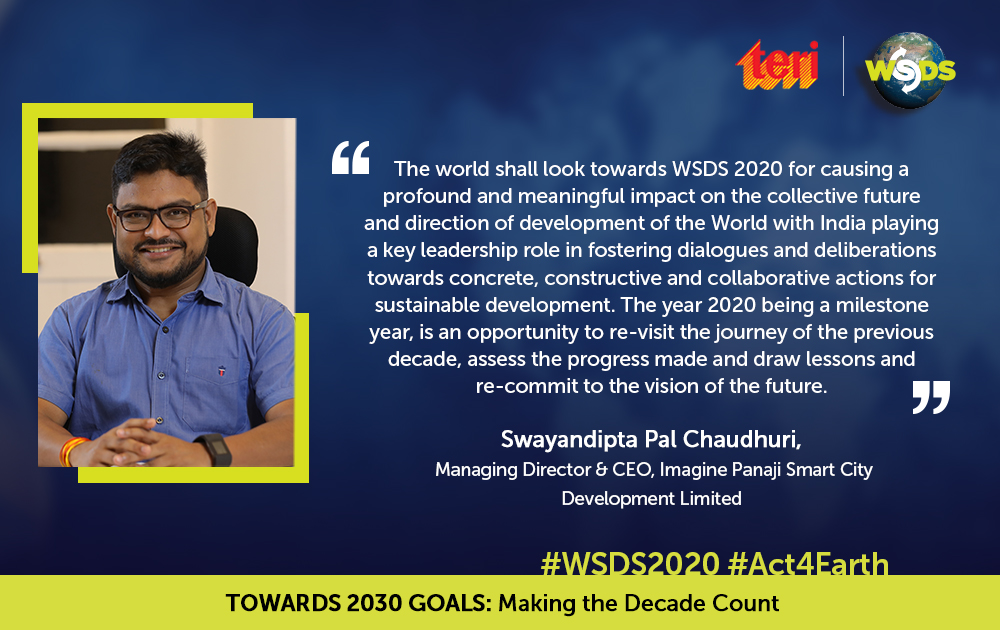 ---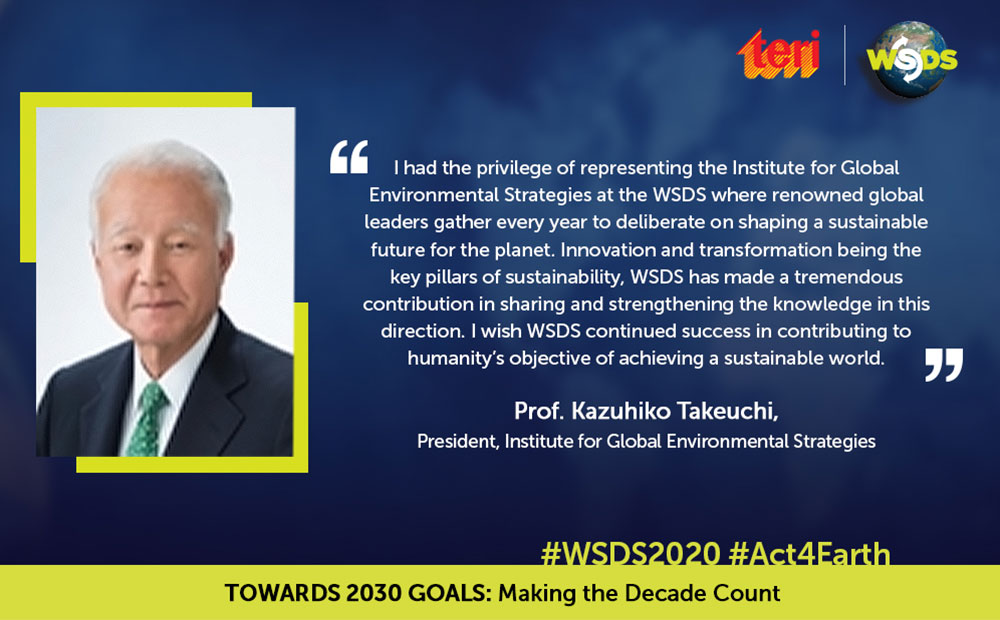 ---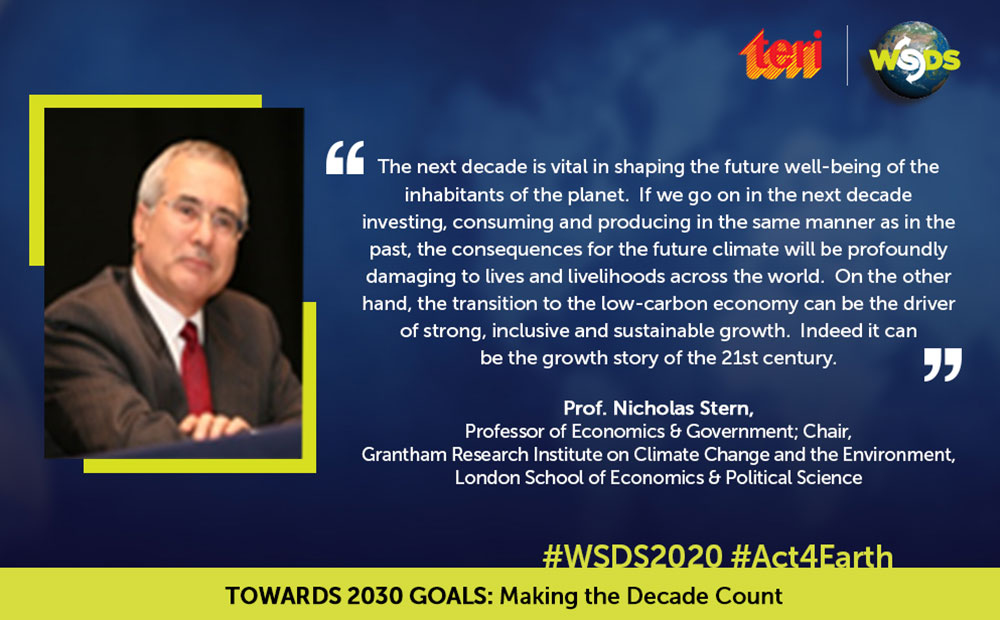 ---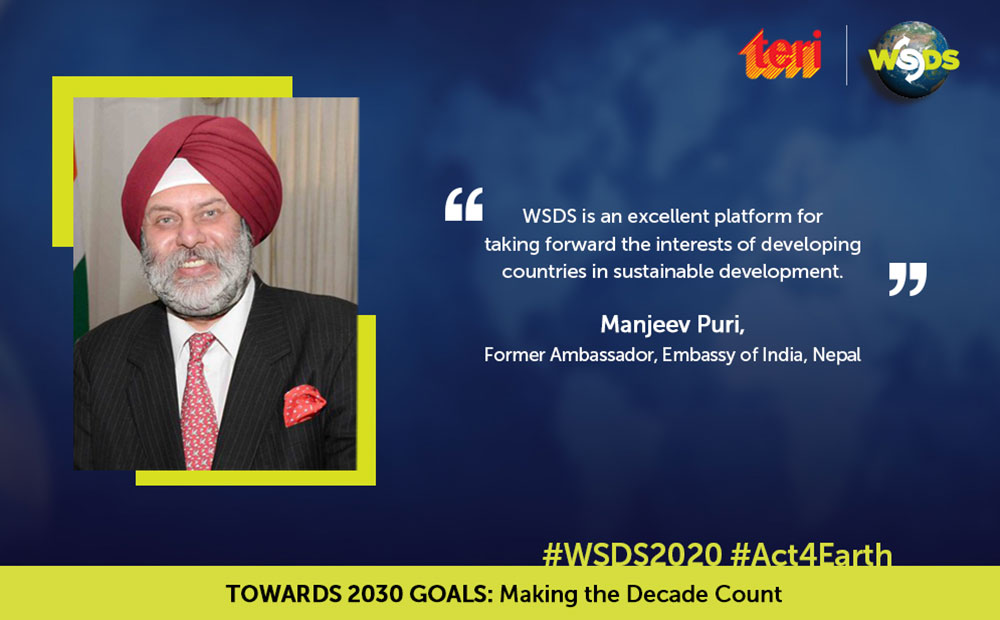 ---
Learn more here: http://wsds.teriin.org/