World Sustainable Development Summit 2021
WSDS Secretariat
Online
---
The World Sustainable Development Summit 2021 is being held on the theme 'Redefining our Common Future: Safe and Secure Environment for All'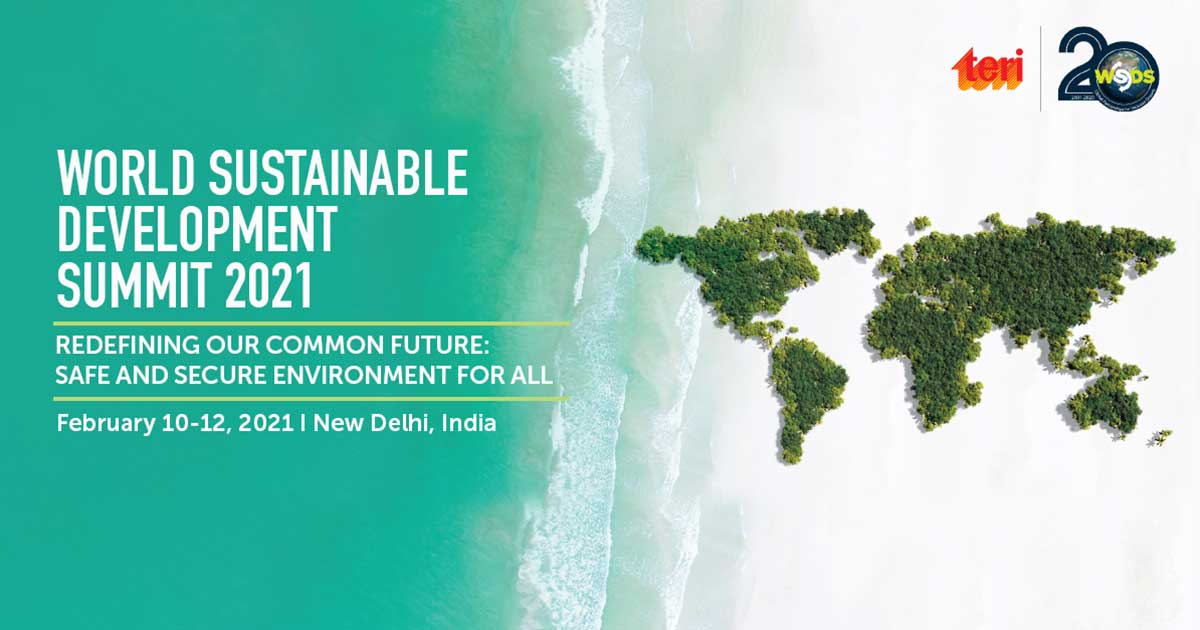 The World Sustainable Development Summit (WSDS) is the annual flagship event of The Energy and Resources Institute (TERI). Instituted in 2001, the Summit series has marked 20 years in its journey of making 'sustainable development' a globally shared goal.
Over the years,the Summit series has brought together 49 Heads of State and Government, 13 Nobel Laureates, Ministers from 77 Countries, 1800+Business Leaders, 2200+ Speakers, and over 13,000+Delegates from around the world.
Find more about the summit here.