Webinar on 'Waste Management under COVID-19: Challenges and Solutions'
Ms Reeta Sharma
Online
---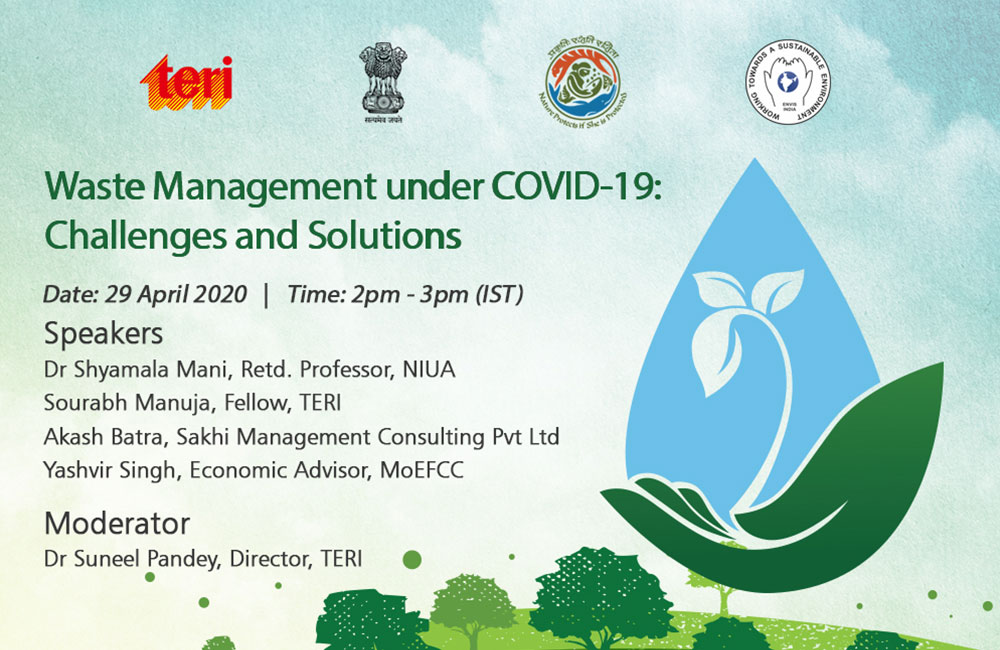 COVID-19 outbreak was declared as pandemic and health emergency was announced by the World Health Organisation on March 11, 2020. Research studies also revealed that waste materials like cardboard, plastics and steel also are carriers of COVID-19 virus and it can last upto 72 hours on these, reflecting concerns for waste stream workers and recyclers.
On other side, biomedical waste whose generation is about 559 TPD (tonnes per day) is also expected to increase with increasing number of COVID-19 patients and will contain COVID-19 waste as well. For instance, Wuhan generated 6 times more biomedical waste when compared to pre COVID-19 outbreak.
---
---
On 29th April 2020, 14:00 hrs - 15:00 hrs IST
Are our municipal waste generators, waste collectors and waste managers aware of the risks they are entering in?
Are our citizens aware on managing household medical waste in this COVID-19 situation?
Are cities ready with their waste management plans?
Are biomedical waste management firms ready to handle the extremely hazardous, heaps of biomedical waste our country is going to generate?
To get answers to these questions and make yourself aware of waste management under COVID-19 situation, please join us at the webinar. Together, let's make this world a better place to live.
Speakers
Mr Sourabh Manuja Fellow, Centre for Waste Management, TERI
Mr. Manuja has more than fourteen years of work experience in field of environmental engineering. he has experience of working on development of greenhouse gas emission model for emission inventory and mitigation strategies in the waste sector; formulating work plans of ULBs to reduce short lived climate pollutants from solid waste sector, piloting waste emission reduction and capacity building programs in waste sector, audit of mechanized road sweeping operations and municipal solid waste management and sanitation infrastructure for ULBs, Environmental performance audits, detailed project report preparation for solid waste management for cities.
He had also been involved in environmental impact assessment studies for various infrastructure projects and evaluated performance of effluent treatment plant. He has published 26 research papers in various National and International journals, 08 Seminars and conferences and 03 newspapers and magazines articles.
He has also authored chapters in five different books. Prior to TERI he had worked for MM Aqua Technologies Limited, Tetra Tech (India) Limited, and Global Environmental Control Systems. He has a B.Tech (Environmental Engineer) from Gautam Buddh Technical University (formerly U.P.T.U.) and M. Tech (Environmental Science and Engineering) from JMI University, New Delhi. He has been a scholar of U.P.T.U. and JMI University during his entire course of education.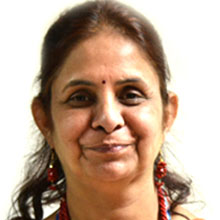 Dr Shyamala Mani Retd. Professor, NIUA, Expert on Biomedical Waste
She had 25 years international experience in public health practice in India and South Asia interested in expanding her horizon especially in environmental and health technology, implementation, policy and education.
She has over twenty five years in the Development sector of which 22 years in managerial position. Expert in waste management in India and South Asia. Evolved new methods, developed several technologies, implemented projects and helped in formulating Rules under Environment Protection Act (EPA) 1986 especially with the Ministry of Environment and Forests, Government of India (GOI). Pioneered and published evaluative techniques. Implemented in 20 states. Have served as a member of Technical & Advisory Committees in the GOI Ministries of Environment and Forests, Science and Technology, Health & Family Welfare and Education. Planned and conducted 15 high profile national and international events and workshops.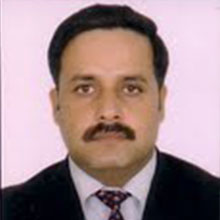 Mr Akash Batra Chief Mentor and Coach Sakhi management Consulting (p) ltd Delhi
Mr Akash Batra has an expertise in Business Excellence, QMS, Sustainability (EMS, OHSAS, Energy), legal Social Compliance, Product Certification and Trainings. He has over 19 years of industrial and over 12 years of consulting experience. He has worked on more than 700 projects and trained over 7000 people. He has done over 1000 internal audits at customer sites and handled over 50 types of industries. He is a BE(Mech) Hons, PGDBA, Auditor-QMS, EMS, OHSAS, Energy, Sustainability.
Moderator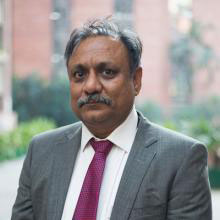 Dr Suneel Pandey Director, Environment & Waste Management, TERI
Dr Suneel Pandey is Senior Fellow and Director, Environment & Waste Management Division, TERI. In addition, he is Adjunct Faculty at the TERI School of Advanced Studies.
He has more than 25 years of consultancy/ research experience in the areas of municipal, industrial and hospital waste management, plastic waste management, waste-to-energy issues, impact assessment, air, water and soil quality monitoring, site assessments, performance evaluation of ETP and institutional strengthening and capacity building. He has obtained his Ph. D. degree in hazardous waste characterization from Nagpur University while working as Project Fellow at NEERI, Nagpur. He has MSc, Analytical Chemistry, Banaras Hindu University, India and did his BSc, Chemistry from Banaras Hindu University, India.
Prior to joining TERI, Suneel has worked for ERM India as Consultant for two years, where he was working on projects related to hazardous and hospital waste management, environmental site assessments and institutional strengthening and capacity building. Suneel has also worked as Research Assistant at Hong Kong University of Science and Technology on development of landfill liner for containment of land disposed hazardous waste and University of Hong Kong on deriving material balances and associated environmental pollution for Hong Kong region as part of Post Doctoral Research.