Webinar on Sustainable Building Materials Markets, Certification, and Circular Economy
Mr Kiran K Ghosh
Online
---

As we move ahead to be future-ready in case of the new normal, the session would focus on the ways sustainable building materials market is likely to boost the building materials manufacturers and supply chains across the country. It would also discuss the importance of making an informed selection of building materials while designing all new constructions to provide thermally comfortable and healthy indoor spaces.
On 29th June 2020, 04:00 PM - 06:00 PM IST
Speakers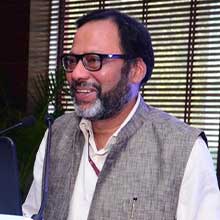 Dr. Shailesh Kr Agrawal Executive Director, BMTPC
As Executive Director of BMTPC since 2008, an apex organisation under Ministry of Housing & Urban Poverty Alleviation, Govt. of India, presently working towards a mandate of Affordable Housing for All through Pradhan Mantri Awas Yojna (Urban) of the ministry and also operationalizing Technology Submission under PMAY to bring new housing technologies for faster & sustainable development at the grass root level for the common people of India.  His current areas of work are alternate building materials & construction technologies, Disaster Mitigation & Management, Skill development & Capacity Building and Project Management & Consultancy.
Prior to this assignment,  Dr Agarwal devoted  20 years to provide S&T backup in the area of building science & technology in the capacity of scientist at CSIR-CBRI with special emphasis on earthquake engg., structural dynamics, distressed structures, repair & rehabilitation, computer aided structural analysis & design through continued R&D with quality objectives in applied research, societal based R&D programmes, resource generation, and publications. Published around 100 research papers in journals, conferences, five books and a few dissemination & training CDs. Widely travelled in India and abroad for various national and international missions.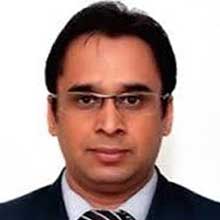 Mr. Saurabh Diddi Director, BEE
Saurabh is working as Director in the Bureau of Energy Efficiency. Earlier he worked with PricewaterhouseCoopers and National Productivity Council, India and is having wide experience in energy/resource conservation studies. He is a Mechanical Engineer with Postgraduate Diploma in Energy Management. In Bureau of Energy Efficiency, he is in-charge of Standard & Labeling program and earlier he was instrumental in the development of Perform, Achieve, and Trade (PAT) mechanism in Bureau. He led and carried out a number of energy efficiency studies addressing various facets like Demand Side Management, sectoral studies, preparation of reference manuals, cluster and unit level projects as well as capacity building initiatives. He also conducted several studies for an organization like World Bank, United National Environment Programme (UNEP), and USAID etc.
He has wide exposure & experience in alternatives evaluations and supports energy conservation initiatives with Corporate, International & National Agencies, ensuring appropriate approval and processes.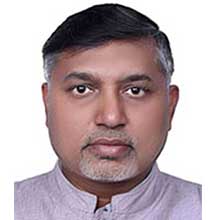 Mr. Vikash S Ranjan Technical Expert, GIZ
S Vikash Ranjan is presently working as a Programme Manager in IGEN, GIZ Building Project and supporting Bureau of Energy Efficiency (BEE), Ministry of Power (Government of India) in Policy Making, Climate Change, and Energy Efficiency.  He is mainly involved in the implementation of the National Mission on Enhanced Energy Efficiency (NMEEE), a component of the National Action Plan for Climate Change (NAPCC). He has done extensive work in the field of Energy Efficiency and Climate change in India and South-East Asian countries in Industries and Building Sector.
Under his leadership, the flagship programme on Industrial Energy Efficiency, Perform Achieve and Trade (PAT) scheme for Manufacturing Industries, Railways, Distribution Companies, Building and Power sectors have been successfully developed. He possesses a graduate degree in Electrical Engineering and is a Certified Energy Auditor as well as Renewable Grid Manager from Berlin University, Germany.
At present, he is leading the Building Programme from GIZ in India with following objective Development of Futuristic Residential Building code and Label on Building, Implementation of code and Label in the Indian States through regulatory framework under State Authorities like MOUD, ULBs and UDDs specially designed for Smart Cities, Penetration of Energy Efficient building material in Indian market and Energy Efficient Building Material Directory for India through replicable building design and layout.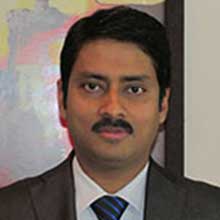 Mr. Amit Pal VP- Projects, Happinest, Mahindra Lifespaces
Moderator
Mr. Sanjay Seth Senior Director, TERI
Mr Sanjay Seth is Senior Director & Senior Fellow of the Sustainable Habitat Programme with The Energy and Resources Institute (TERI). He is also the Chief Executive Officer of GRIHA Council which administers the Green Rating for Integrated Habitat Assessment.
Prior to joining TERI, he worked with the Bureau of Energy Efficiency, Ministry of Power, Government of India and headed the vertical on Building Energy Efficiency. He was also the interim Secretary of the Bureau of Energy Efficiency and responsible for the administration and financial management of the organization.
He also represented BEE on the Board of Energy Efficiency Services Limited (EESL) as Director. By training, he is a Civil Engineer and has more than 33 years of professional experience both on the supply side and demand-side management.