Webinar for students on 'Way forward for Schools Post Lockdown'
Ms Gauri Mathur
Online
---
GRIHA Council is conducting a webinar for students on 'Way forward for Schools Post Lockdown' on May 15, 2020 from 11:00 AM to 12:30 PM IST.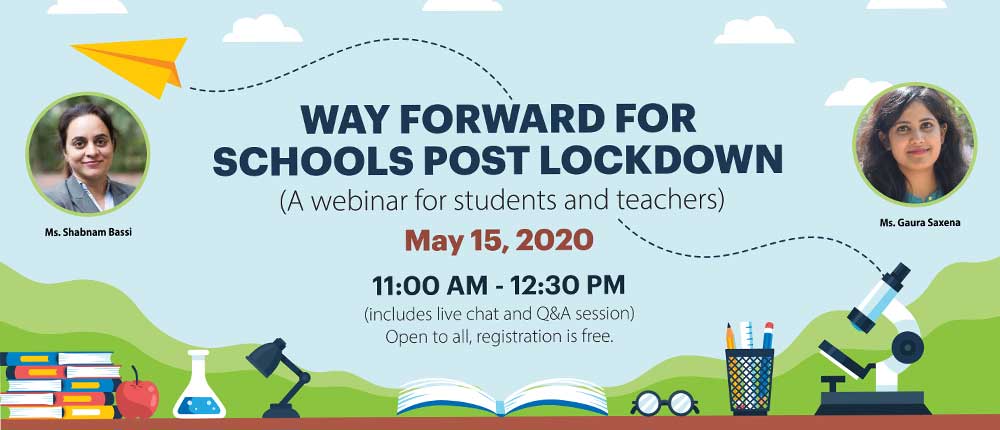 On 15th May 2020, 11:00 AM to 12:30 PM IST
Objective:
CoViD-19 has affected the lives of millions of people across the globe. It is estimated to affect around 600 million learners across the world. As an immediate step, the schools were asked to shut down since the chances of infection transfers are huge within the school premises and now they have switched to digital means in order to proceed with their curriculum. However, the future remains uncertain as to when will things turn to normal and students will begin attending the brick and mortar schools again. Coming up of such a pandemic is revelation of the fact that nature is sending us messages to mend our ways of climate destruction and maintain harmony with the environment.
This webinar aims at providing guidelines to the teachers, students and other stakeholders from the school administration on ways to function post the lockdown to prevent the spread of CoVID-19. Since, this pandemic has brought in systemic changes in our ways of operation making us more dependent on technology and digital platforms to communicate, however, there needs to be behavioral and social changes in the way of our working to attain coherence with the environment. This webinar will also showcase a few case studies of schools which are striving to attain this balance of imparting knowledge and caring for the environment simultaneously.
Learning Outcome
Operational Guidelines for schools to function post lockdown to contain CoVID-19
Case studies of Sustainable Schools
Speakers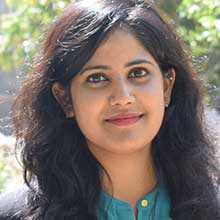 Ms. Gaura Saxena Deputy Manager, GRIHA Council
Ms. Gaura Saxena is an Engineer by profession. She did her graduation in Biotechnology and pursued her Masters in Renewable Energy Engineering and Management. It is during her Master's that she became inclined towards the concept of green buildings and since then she has been working towards the dissemination of green buildings across India. She began her career in 2012 as a green building consultant and worked extensively in the consulting business conducting analysis for GRIHA, LEED and IGBC projects for 5 years. Since the past 2 years, she has been associated with the GRIHA Council and is currently managing the technical and publications work at the GRIHA Council. She is a GRIHA AP, LEED Green Associate and IGBC AP. Her core areas of work & interest include solid waste management, water resource management along with knowledge diffusion about sustainability aspects amongst the masses.