Webinar for students on 'Green buildings – The GRIHA way'
Ms Apeksha Patil
Online
---
GRIHA Council is conducting a webinar for students on 'Green buildings – The GRIHA way' on May 1, 2020 from 04:00 PM to 05:30 PM .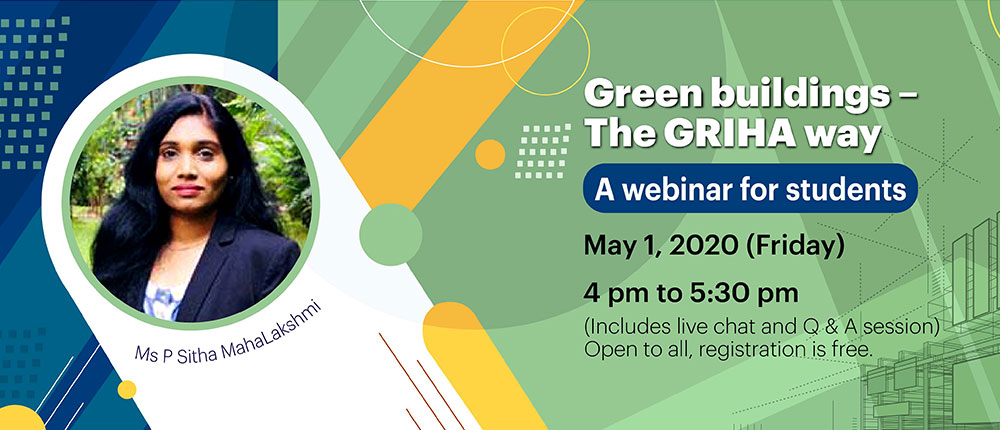 On 1st May 2020, 04:00 PM - 05:30 PM
As the need for sustainable buildings is increasing globally, it is becoming essential for the future architects and engineers to seek new ways to build responsibly such that there is minimal impact on the environment. Keeping this mind, GRIHA Council regularly conducts training programmes for the students of academic institutions to create awareness about green buildings among young and enthusiastic students.
This webinar aims at sensitizing the students about green buildings and how GRIHA can be used as a tool to integrate into their academic projects and onwards into their professional life. The webinar will also showcase a few case studies of the GRIHA rated projects along with the strategies adopted to reduce the building impact on the natural environment.
Learning Outcome
About GRIHA Rating System
Case studies of the GRIHA rated projects
Daylight area calculation
Effective SHGC calculation of fenestration
EPI and water calculations
Speakers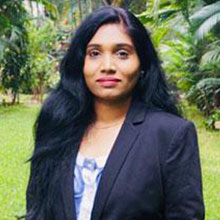 Ar. P. Sitha MahaLakshmi Deputy Manager, GRIHA Council
Ms. P.Sitha MahaLakshmi is an Architect by profession with over 7 years of experience in varied projects of architecture, Interiors and sustainable buildings .Her deep though on "Role of architect in shaping the society and climate change" lead her to pursue Masters in Sustainable Architecture from School of Planning and Architecture Vijayawada. She is a certified professional with ratings like GRIHA, IGBC and GEM. She is an ECBC expert and also Third Party Assessor for ECBC compliance certification in Andhra Pradesh. She currently hold positions as Women Chair for ISHARAE Vijayawada Sub chapter, Alumni Vice President for School of Planning and Architecture, Vijayawada, and also member of Indian Building Congress, Telangana Chapter.
She has worked as consultant at ECBC Cell Andhra Pradesh, on behalf of ASCII (Administrative staff college of India) for implementation of ECBC code in AP. Her role involved leading a team of three for ECBC code implementation, preparation of necessary G.Os and amendments, Capacity building by training professional like architects, engineers, government officials etc., on ECBC code in Andhra Pradesh.
She also taught with School of Planning and Architecture Vijayawada for two years and was invited as Jury member, visiting faculty and for guest lecture by various universities and colleges.
She is associated with GRIHA Council as Deputy Manager and works on business development, training and rating reviews.