Webinar on 'Preparation of Municipal Solid Waste based Refuse Derived Fuel (RDF) and its Co-processing in cement kilns'
Ms Mehar Kaur
Online
---
Large amounts of Municipal Solid Waste (MSW) generated has become an increasing problem in all tourist destinations. To manage the waste generated effectively and decrease the amount of waste ending up in landfills, GIZ and TERI under the Indo-German project titled 'Development and Management of Waste NAMA (Nationally Appropriate Mitigation Action (NAMA) in India' has been collaborating with Directorate of Municipal Administration (DMA), the Goa Waste Management Corporation (GWMC) along with the Corporation of the City of Panaji (CCP) for better waste management practices in the coastal state.
As part of the project, TERI is conducting a series of seven webinars on better waste management practices to hone the skills and enhance capacities of urban local body officials from 14 municipal councils in Goa.
On 1st November 2019, 2:30 PM - 4:00 PM
The second webinar titled Preparation of Municipal Solid Waste based Refuse Derived Fuel (RDF) and its co-processing in cement kilns will introduce the participants to the management and treatment of different waste streams for RDF production for co-processing in cement kilns.
Participants will learn:
The type of waste streams, generated in MSW, needed for RDF production, its calorific value, and how to prepare it.
RDF processing technologies and the pre-processing infrastructure required for RDF.
The Thermal Substitution Rate (TSR) i.e. the percentage of sustainable alternative fuels used in place of fossil fuels, and potential ways to increase TSR in the Indian cement industry.
Quality of RDF, its market value, and alternatives to improving the quality of locally manufactured RDF with a blending of Solid Recovered Fuel (SRF).
Policies and guidelines in place to aid interstate transfer of waste to build the RDF production value chain including incorporation of the informal sector.
The subsequent webinars will focus on the management and treatment of different waste streams, marketing of waste products, training on awareness generation campaigns, etc.
Speaker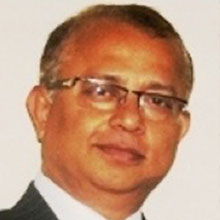 Ulhas Parlikar Global Consultant in Strategies for Waste Management, Circular Economy, Policy Advocacy, AFRs & Co-processing Ex Director of Geocycle India, ACC Limited
The presenter, Mr. Ulhas Parlikar is a Global Consultant in Strategies for Waste Management, Circular Economy, Policy Advocacy, AFRs & Co-processing. He retired as the Dy. Head of Geocycle India. He has worked with Hindustan Lever, National Peroxide, and ACC limited. He has a B.Tech degree in chemical engineering from Osmania University and a M.Tech in chemical engineering from IIT, Chennai. He has over 36 years of experience in the field of waste management. He has spearheaded co-processing initiatives in the country and established it as a business model for large scale management of wastes as resources in cement manufacture. Served as Expert Member on several committees constituted by Government of India. Experienced in Policy Advocacy; Business Management; Marketing; Project Management; Process Design & Engineering; Strategic Planning; Collaborations for Technology Transfer & Technology Assimilation; Technology Development and Scale up; and R&D. Mr Parlikar has published over 30 papers.
Moderator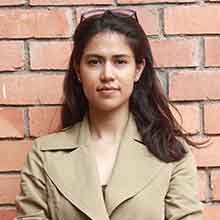 Mehar Kaur Research Associate and Area Convenor, The Centre for Waste Management, TERI
Mehar Kaur is a Research Associate and Area Convenor at TERI in the Centre for Waste Management Area. She has worked on multiple projects for municipalities including East Delhi, South Delhi, and North Delhi Municipal Corporations to audit their primary waste collection services and mechanized sweeping respectively and develop recommendations for improving the efficiency of East Delhi's primary waste collection and of North and South Delhi's mechanical road sweepers. She is currently working on developing and managing the waste NAMA in Varanasi, Uttar Pradesh to establish a baseline of current waste management practices and develop a pilot implementation project for improved waste management. She has prior experience of working with a waste collection firm, Eco-Wise Noida, India where she networked with various private and government stakeholders to improve their waste collection services.