Webinar on nanosafety/econanotoxicity and regulatory aspects of nanoproducts
Dr Pushplata Singh, Dr Reena Singh
Online
---
The webinar will present several topics related to research and development for safe nanoproducts and suitable guidelines for assessment of nano-agro and nano-pharmaceutical products for regulatory clearance
On 19th February 2021, 02:00 PM - 04:00 PM IST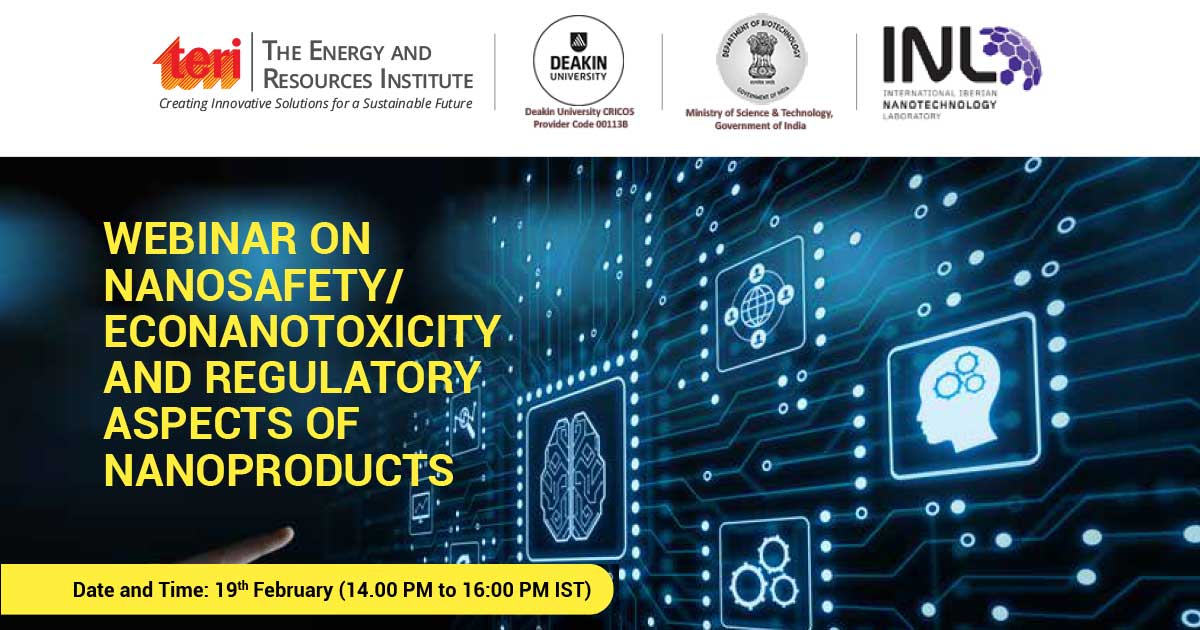 Interdisciplinary collaboration in science is transforming human life with emerging technologies like nanotechnology that are leading to incremental as well as disruptive innovations. Novel products with nanotechnology intervention are projected to revolutionize the health care practice, agriculture and food sectors in future. The emphasis is to create technologies that have high commercial and societal impact. However, the scientific understanding related to evaluation of nanoproducts for efficacy and risk to human health and environment is a critical gap concerning their successful commercialization. The novel multifunctional nanomaterials based products require cautious selection of the available tests as well as additional new tests for quality, safety and efficacy assessment in future. The Indian Safety Guidelines for Nanopharmaceuticals and Nano-Agri products have been developed recently. In these guidelines it has become evident that not all nanoproducts can be assessed for efficacy and potential health and environmental hazards by using the conventional guidelines or by one common set of test guidelines. Also, the international guidelines may need modification with new edition from time to time to address specific categories of nanoproducts.
This webinar aims to bring together leading academic researchers, representatives from international and national regulatory bodies and professionals, technocrats and industries to exchange and share their experiences on nanosafety/econanotoxicity and regulatory aspects of nano-agri products & food products; and nano-pharmaceuticals & cosmetic products.
This webinar will present several topics related to research and development for safe nanoproducts and suitable guidelines for assessment of nano-agro and nano-pharmaceutical products for regulatory clearance. Topics discussed will include nanoproducts type, potential rules and regulations associated with each product type and best practices for minimizing potential health and environmental impacts.