Webinar on 'Introduction to Dataverse for data sharing'
Ms Reeta Sharma
Online
---
TERI organized a webinar on 'Introduction to Dataverse for data sharing' on 27th May 2020 at 10:30-11:30 AM IST. This was an Interactive Webinar which was focussed on basics of research data management (RDM) and Dataverse software for creating digital repositories for data sharing.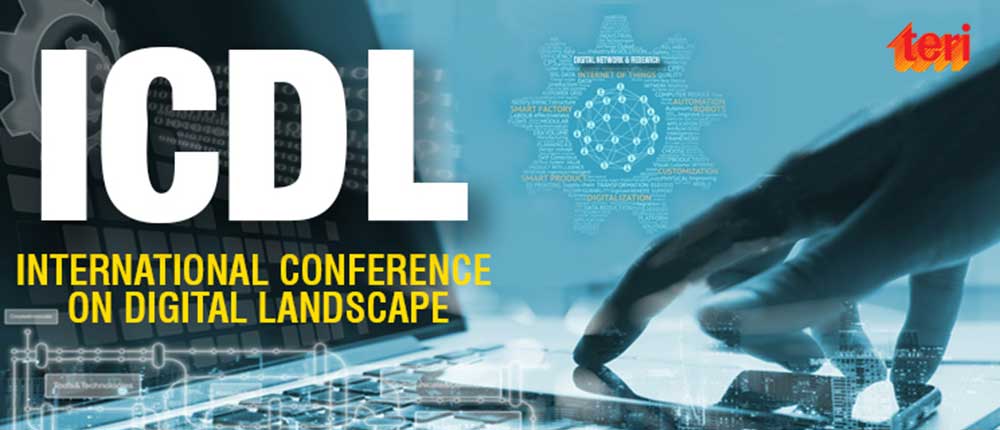 ---
---
On 27th May 2020, 10:30 AM - 11:30 AM IST
Major focus areas highlighted in this webinar was:
Organizing research data for sharing
Dataset and file level DOIs and data citations
Data analysis and visualization tool options provided by Dataverse
Sharing deidentified and sensitive data
Managing a team project using Dataverse
The importance of curating data to meet fair data guidelines when sharing your data using Dataverse was discussed in this webinar.
Speakers
Ms Ceilyn Boyd Manager, Harvard Library Research Data Management Program, Harvard University, USA
Ceilyn Boyd is the Manager of the Harvard Library Research Data Management Program. This program connects members of the Harvard community to services and resources spanning the research data lifecycle and helps to ensure that Harvard's multi-disciplinary research data is findable, accessible, interoperable, and reusable (FAIR). In addition to research data management, Boyd's work at Harvard Library has involved taxonomy development; building sustainable data and visualization workflows; managing the large-scale digitization of manuscripts; and managing large, multi-library strategic projects and project portfolios involving multiple libraries and university partners. Boyd's technical background also includes the roles of research software engineer and project manager for projects involving scientific data visualization and computer graphics at research organizations such as SRI International, Jet Propulsion Laboratory, Mitsubishi Electric, and BBN Corporation.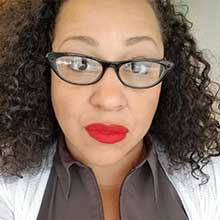 Ms Sonia Barbosa Manager, Data Curation, Harvard Dataverse, Harvard University, USA
Sonia Barbosa is the Manager of Data Curation for the Harvard Dataverse, and Manager of the Murray Research Archive. Her responsibilities include initiating outreach and acquisitions of data for Harvard Dataverse, and promoting the use and benefits of the Dataverse tool and the Harvard Repository. Sonia leads training on using Dataverse, consults with users on organizing, cleaning, and preparing data for sharing and preservation, and provides curation support and guidance for users of the tool.
Sonia also manages the data housed at the Murray Archive, a human subjects social science data archive housing longitudinal data on the lives of women. She is responsible for curation of the collection, preservation of data related to the archive, and data processing and dissemination.
Sonia works closely with the Dataverse development team to increase awareness of the needs of the research community and provides usability feedback on the Dataverse features. She has over 23 years of data curation and management experience in the social sciences.
Moderator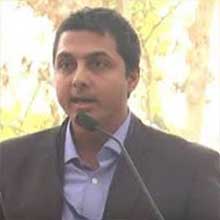 Mr Martand Shardul Fellow, TERI & Network Coordinator at UN Sustainable Development Solutions Network - Youth
Martand is a Computer Engineer by training and an alumnus of the Global Masters in Development Practice program. He is one of the Founding Members of the Leadership Committee for the Students and Alumni Advisory Council (SAAC) which is hosted at the MDP Secretariat, Columbia University.
In 2012, he started working with the global Lighting a Billion Lives (LaBL) initiative of The Energy and Resources Institute (TERI), New Delhi. In 2016, he received TERI's highest award, the "Roll of Honor" from Shri Jayant Sinha, Hon'ble Minister of State for Civil Aviation, Govt. of India, for facilitating the activities of the Sustainable Energy for All initiative. Also, in 2017, the UN Environment included his name in their directory of young change makers - #Faces4Change2017.
Martand has a professional training in Big Data Analytics, and prior to joining the development sector, he has worked with IT MNCs in the franchising domain. Martand is currently the Network Coordinator for UN Sustainable Development Solutions Network (SDSN) - Youth in South-Asia.