Webinar II on 'Air Quality and Public Health Challenges'
Ms Meena Sehgal
Online
The second webinar in the series will focus on health impact challenges that is posed by exposure to air pollution exposure especifically in the region of South Asia.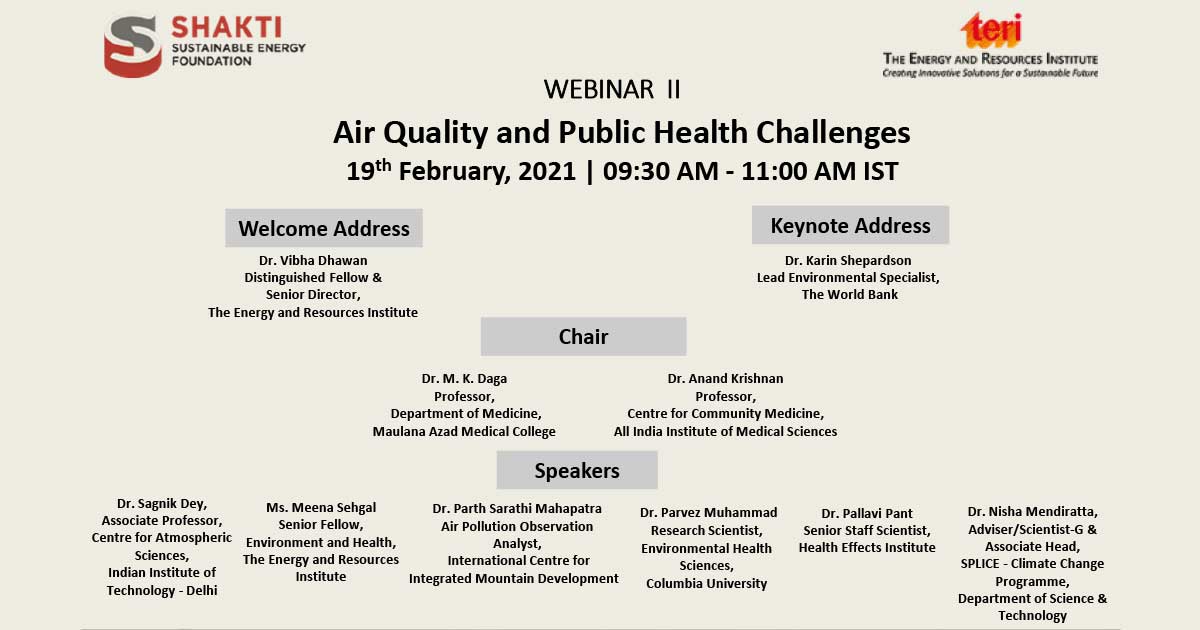 On 19th February 2021, 09:30 AM - 11:00 AM IST
The Energy and Resources Institute (TERI) with Shakti Sustainable Energy Foundation is organizing the second webinar in the webinar series, "Air Quality and Public Health Challenges" on 19th February 2021 scheduled from 09:30 AM to 11:00 AM IST.
The webinar will focus on the evidence of health burden from poor air quality in South Asia and the need for action for the same. Discussions will be led by a panel of experts who will elaborate on the status of air pollution and its health effects in South Asian countries particularly Bangladesh, India, and Nepal. The webinar will also serve as a platform where TERI will present its recent research on the association of air pollution and daily clinic visits in Delhi, India.