Webinar on Health and Environment: Towards Greening Post COVID-19 Economic recovery
Ms Shailly Kedia
Online
---
COVID-19 is considered as an 'Anthropocene Disease' which has resulted from a complex sequence involving disruption of the natural, social, economic and governance systems. Researchers from the emerging field of 'planetary health' have pointed out links between COVID-19 and planetary health. While emissions of GHGs have decreased for a while, this reduction will have negligible impact on the total concentrations of GHGs that have accumulated in the atmosphere for decades. Once the pandemic ends and economies open, GHG emissions will skyrocket again. Even in terms of human health, studies have also shown a positive correlation between COVID-19 morbidity and pollution. When chalking policies for economic recovery, greening of recovery would imply considering health more holistically in terms of planetary and human health.
In light of the above and as a part of TERI-GGGI "Greening Post COVID-19 Economic Recovery" series, The Energy and Resources Institute (TERI) and Global Green Growth Institute (GGGI) organized a webinar on the topic focused on Health and Environment on 29th May 2020 from 4:00 PM to 5:30 PM, IST, New Delhi Time.
Outputs of the webinar include
---
---
On 29th May 2020, 04:00 PM - 05:30 PM IST
The discussions covered the following questions:
What are the linkages between environmental quality and COVID-19 related vulnerability?
What lessons does the current pandemic offer for long-term sustainability, waste management, and health infrastructure?
What actions are needed for mitigation of spread of zoonotic diseases such as coronaviruses through planetary health and preservation of ecosystems?
What is the role of traditional knowledge and medicine in the present pandemic situation?
---
Speakers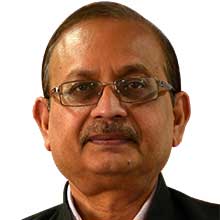 Mr. Rajiv Ranjan Mishra Director General, National Mission for Clean Ganga, Ministry of Jal Shakti
Mr. Rajiv Ranjan Mishra, presently working as Director General of National Mission for Clean Ganga (NMCG) in the rank of Secretary, is a Mechanical Engineer from IIT, Kanpur and has held several important positions in GoI & state with rich experience in area such as River Basin Management, Irrigation, Environment, Water and Sanitation, Housing, Urban Development etc. spearheading the Namami Gange- an integrated mission for rejuvenation of Ganga and its tributaries, he has taken up several innovative steps to develop a comprehensive set of intervention and a model for river rejuvenation in India. He has been developing a framework for mainstreaming river conservation into urban planning and has richly contributed earlier as Additional Secretary, Housing and Urban Affairs for enactment and implementation of Real Estate (Regulation and Development) Act, Policies for Affordable housing including PPP models and New Urban agenda. Presently, he is also incharge of National River Conservation Directorate.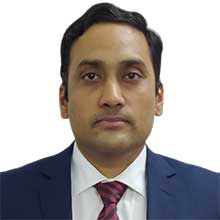 Dr. Praveen Gedam Additional Chief Executive Officer, National Health Authority of India
Dr. Praveen Gedam is the Additional Chief Executive Officer of the National Health Authority (NHA) in the rank of Joint Secretary to Government of India. He is an Indian Administrative Service officer of 2002 batch, Maharashtra cadre. Dr. Praveen Gedam is a National Talent Search Scholar and MBBS doctor by education. Before joining Government of India, he served the Government of Maharashtra in various capacities. He was Transport Commissioner of Maharashtra, where he spearheaded a massive computerisation exercise involving all 50 offices under him and ensured computerization of database of more than 27 million vehicles and 30 million driving license holders of the state. Dr. Gedam has also served as the Municipal Commissioner of Nashik and Jalgaon, Collector of Solapur and Osmanabad, CEO of ZP Latur and Director of the Groundwater Surveys and Development Agency.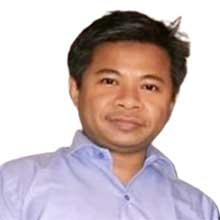 Dr. Rameshwar Sorokhaibam Assistant Director, Centre for Environmental and Occupational Health, Climate Change and Health, NCDC, Delhi
Dr. Rameshwar Sorokhaibam is an Assistant Director at Centre for Environmental and Occupational Health, Climate Change and Health at National Centre for Disease Control (NCDC), Delhi under the Ministry of Health and Family Welfare. He works for the National Program for Climate change and Human Health and involves in the activities related to implementation of the program in the country. He did his MD (Community Health Administration) which is on Public health and Hospital Administration from the National Institute of Health and Family Welfare, New Delhi. He also completed DNB in Health Administration including Hospital Administration.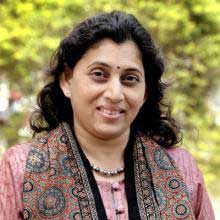 Dr Anjali Parasnis Associate Director, Nutritional Security, TERI
Anjali Parasnis has multidisciplinary work experience of more than 25 years. Anjali is heading the Western Regional Center of The Energy and Resources Institute since 2006 and in that capacity she has completed more than 100 large scale projects focusing on themes like food and nutrition security, climate change, water resource management, innovation in agri value chains, renewable energy applications, carbon foot print methodologies, and environmental status reports. Anjali holds a doctorate degree in Biochemistry and Molecular Biology from National Chemical Laboratory (NCL), Pune. She has worked with Bhabha Atomic Research Centre, Mumbai to develop genetically engineered strains of cyanobacteria using molecular techniques.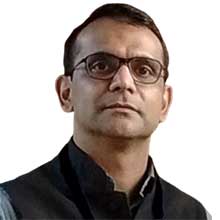 Dr. Abhijit Banerjee Associate Professor, Environmental Studies, Jindal School of Liberal Arts and Human ities
Dr. Abhijit Banerjee is Associate Professor of Environmental Studies at the Jindal School of Liberal Arts and Humanities. He has more than 10 years of teaching/research experience in the US that have included several peer-reviewed publications and presentations at international conferences. In the US, he was actively involved with the Association for Advancement of Sustainability in Higher Education (AASHE) and played a leading role in various campus sustainability initiatives. After returning to India, Abhijit has worked in environmental policy implementation with the German Agency for International Cooperation (GIZ) and the United Nations on issues related to climate change, resource efficiency and circular economy. He has an MS and PhD in "Environmental Policy".
---
Organizers