Webinar on "ELECTROLYSIS OF WATER: THE WAY FORWARD"
Dr. Pushplata Singh, Dr. Palash K Manna
---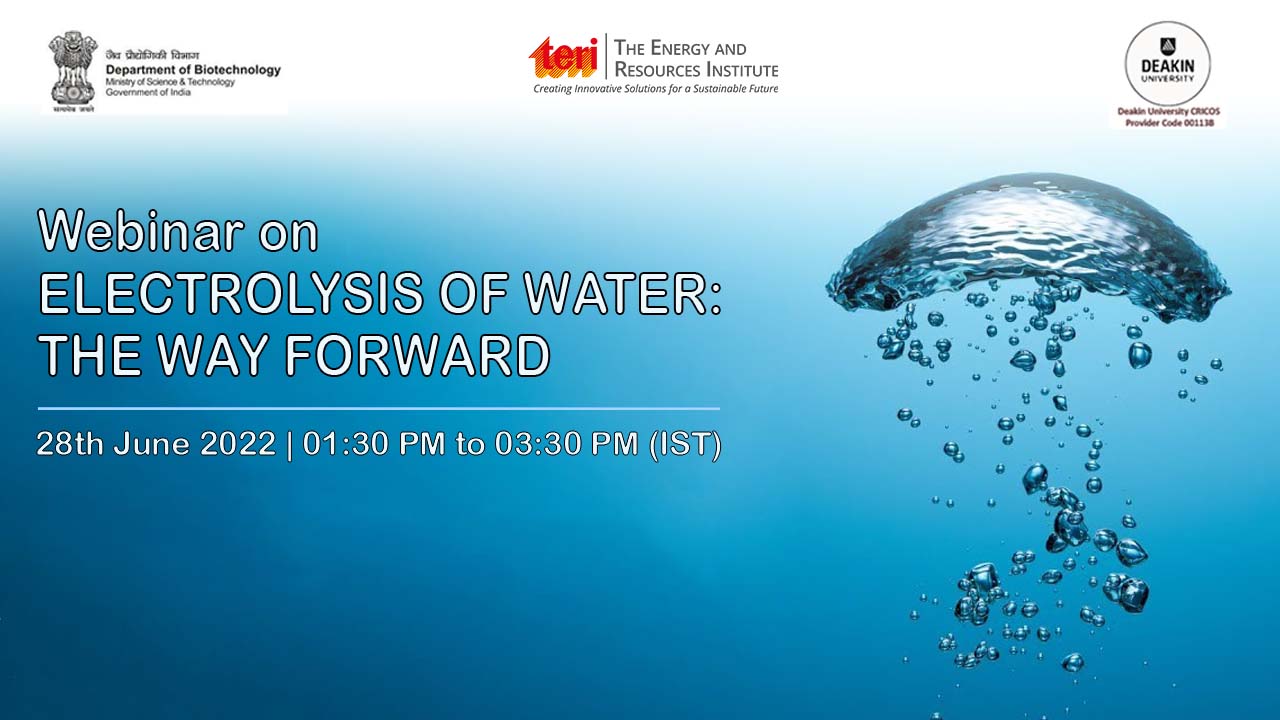 The DTD-RNA project is dedicated to substantially enhancing research outcomes by promoting effective collaborations amongst researchers from diverse and complementary fields across continents.
Electrolysis of water has come a long way since its discovery around 200 years ago. The world is working at a remarkable pace to cope with the energy demand and replace conventional fossil-fuel-based energy with affordable, reliable, and cost-effective green energy sources, like hydrogen. The electrolysis of water is one of the go-to techniques for the same. However, the choice of catalyst, electrolyte and operating conditions play a significant role in energy generation and pilot/industrial-scale production.
The webinar aims to act as a platform to recall the history of electrolysis of water and understand the present and future potential of water electrolysis in green energy generation. By bringing together participants from academia, industry and regulatory bodies together the webinar will work on brainstorming about the role of water electrolysis as a future energy source.