Webinar on 'Conservation of Medicinal Plants, Enhancing Nutrition and Developing Immunity against Diseases'
Ms Pallavi Singh
Online
---
TERI is organizing a webinar on 'Conservation of medicinal plants, enhancing nutrition and developing immunity against diseases' to be held on 4th June 2020 at 11:30 AM - 01:00 PM IST.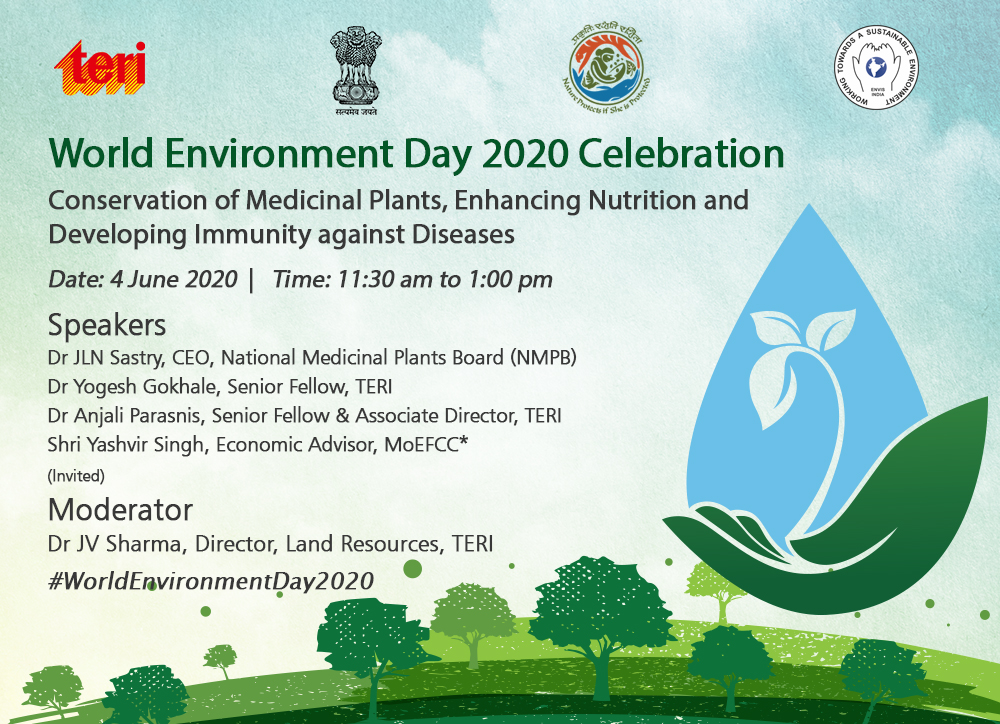 COVID-19 pandemic has reminded us the importance of biological diversity and associated traditional knowledge. Indian Systems of Medicine like Ayurveda, Siddha, and local health traditions have been critical in providing immediate access to health to over 80% of population. Traditional knowledge of medicinal plants is not only curative in nature but also important in providing nutrition and enhancing immunity against the diseases. But these resources are threatened due to over extraction of medicinal plants and lack of recognition to traditional knowledge. At the same time these resources are proving crucial for household based nutritional and health security and hence needs to be conserved by everyone and not only by the government.
On 4th June 2020, 11:30 AM - 01:00 PM IST
Key takeaway
How medicinal plants and traditional knowledge will be of use for enhancing immunity and developing nutritional supplements at household level?
What are the successful ways in which conservation of such resources could be possible? What kind of efforts governments are making for conservation of these resources?
Speakers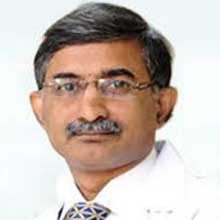 Dr J L N Sastry CEO, National Medicinal Plant Board (NMPB)
Dr J L N Sastry is currently CEO of National Medicinal Plant Board, the premier government institution working under Department of Ayush on conservation and sustainable use of medicinal plants in India. He has varied experience of research, teaching as well as heading the health care departments of corporate houses like Dabur. He has published several books, research papers and presented research findings at various national and international fora.
Dr Yogesh Gokhale Area Convenor, Centre for Forest Mgmt. & Governance, Land Resources, TERI
Dr Yogesh Gokhale holds a doctoral degree in Botany from Mumbai University. He currently works as Senior Fellow with The Energy and Resources Institute (TERI), New Delhi. He has more than 15 years of experience of working on diverse aspects of natural resource management, monitoring, and evaluation of watershed projects and ecological assessments of various ecosystems in different parts of India.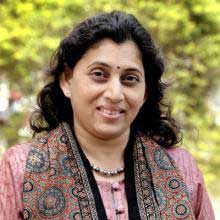 Dr Anjali Parasnis Associate Director, Nutritional Security, TERI
Anjali has dynamic, multidisciplinary work experience of more than 25 years. She has been actively working in the sustainable development space as a resource management expert for the past 15 years. Anjali is heading the Western Regional Center of TERI since 2006 and in that capacity she has completed more than 100 large scale projects focusing on themes like Climate change, Food and nutrition security, Water resource management, innovation in agri value chains, renewable energy applications, developing carbon foot print estimation methodologies, analytical/ environmental status reports and so on.
Moderator
Dr Jitendra Vir Sharma Director, Land Resources, TERI
A Retired Indian Forest Officer, Dr J V Sharma has nearly 34 years' experience of overall coordination and management of projects and activities in the forestry sector.
He had conducted 2-month long Mid-Career Training Programme for senior Indian Forest Service Officers covering various aspects of many mainstream and cross-cutting issues of forestry. Earlier he has also worked as DIG (Forest Policy and Forest International Cooperation) as link officer along with his main assignment as DIG-Research and training in the Ministry of Environment, Forests & Climate Change and dealt with various issues of research and training. Presently He is Director, Land Resources Division, TERI.
Agenda
11.00hrs - 11:30 hrs
Joining Calls (After joining please mute your mikes)
Session Coordination
Ms Pallavi Shukla, Programme Officer & Associate Fellow, TERI
11.30 – 11.35 hrs
Welcome Address
MoEFCC Representative/Dr. P K Bhattacharya, Senior Fellow, Associate Director & ENVIS Coordinator, TERI
11.40 - 11:45 hrs
Introduction of Experts and overview of the programme
Dr J V Sharma, Director, Land Resources Division, TERI
11:45 - 12:15 hrs
Priorities for Medicinal Plant Sector in India
Dr JLN Sastry, CEO, NMPB
12:15 – 12.30 hrs
Sustainable use of medicinal plant resources
Dr Yogesh Gokhale, Senior Fellow, TERI
12:30 - 12:45 hrs
Nutritional importance of biodiversity and associated traditional knowledge
Dr Anjali Parasnis, Senior Fellow & Associate Director, TERI
12.45 - 13:00 hrs
Interactive session and summing up
Dr J V Sharma, Director, Land Resources Division, TERI