Webinar on Building Fitness Indicator (BFI) - A social initiative of GRIHA Council
Ms Namrata Kaur Mahal
Online
---
GRIHA Council is conducting a webinar on 'Building Fitness Indicator (BFI) - A social initiative of GRIHA Council' on April 28 (World Day for Safety and Health at Work), 2020 from 11:00 am to 12:00 pm .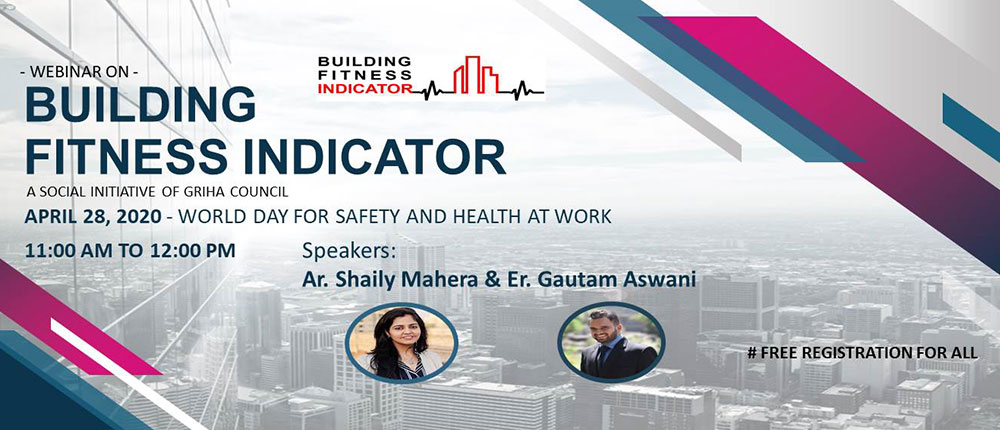 On 28th April 2020, 11:00 AM - 12:00 PM
Building Fitness Indicator (BFI) is a social initiative by GRIHA Council to contribute towards the welfare of people to tackle the novel corona crisis. BFI is developed as a self-assessment tool that will allow organizations to measure the preparedness of the workplaces for the workforce in order to prevent exposure to COVID-19. The larger intent is to provide a certain degree of assurance to the occupants regarding their safety and comfort within the premises before businesses and activities resume as normal.
The tool is developed as a checklist to assess the measures adopted by organizations and building managers to ensure hygiene and ventilation in workplaces. The resulting analysis would appear as a reading on a meter, indicating whether or not the organization is prepared to combat the highly contagious disease. The tool provides guidance based on the standard practices followed across the globe (like WHO, OSHA) and in the country (MoHFW) to prevent the workplace exposure to COVID-19.
BFI has consciously been formulated as a tool and not a rating/ certification. The guidance provided is advisory in nature and informational in content with a set of simple yet effective measures to combat the crisis that prevails at the moment. The ultimate aim is to ensure health and well-being of the occupants while enhancing productivity of the organizations and economy of the nation.
Learning Outcome
Getting to know about the measures to take at workplace post lockdown.
In detail understanding the precautionary and planning measures to fight COVID-19.
Hands on experience of the tool which will allow the organization to measure the preparedness towards the workplace and for the workforce.
Speakers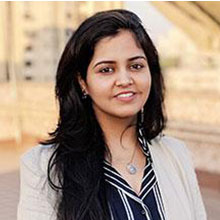 Ar. Shaily Mahera Deputy Manager, Technical, GRIHA Council
Shaily Mahera is an architect by profession, having graduated from Aayojan School of Architecture, Jaipur. She has completed her post-graduation in the field of Energy Efficiency and Sustainability from CEPT University, Ahmedabad where she was awarded with 'Distinguished Student' and 'Best Thesis' Award. She has worked extensively on behaviour of construction materials and has presented her research at 'Indoor Air 2014' conference, Hong Kong.
With over 6 years of experience in the field of climate responsive architecture, she has successfully handled a wide array of job responsibilities ranging from evaluation of high performance buildings, data assimilation, analysis and site audits. She has been actively working on developing and strengthening network with green building authorities and urban local bodies.
Shaily is currently working in the capacity of Deputy Manager at GRIHA Council where she has been working on the development of GRIHA rating variants, policy guidelines and has been conducting capacity building programmes for various stakeholder to promote sustainability in built environment.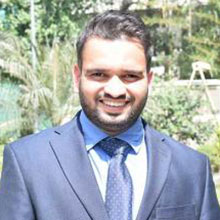 Er. Gautam Aswani Deputy Manager, GRIHA Council
Gautam Aswani has a B.Tech. in Civil Engineering and an M.Tech. in Construction Management. Currently, he is working as Deputy Manager in GRIHA Council and is primarily responsible for rating, review and development activities of GRIHA Council, among other things.
He has spearheaded various initiatives in GRIHA Council like Paryavaran Rakshak (a social activity for environmental awareness in RWAs), ACE platform (an initiative for students to connect with GRIHA), CATALYST (a platform for colleges to engage with GRIHA) and many other activities. He is a tech savvy person and has built many tools revolving around the sustainability paradigm, like web app to check ECBC compliance, weather data finder app, Building Fitness Indicator app for organizations to check their COVID-19 preparedness, and an automation tool for PWD, Government of Maharashtra projects, for which, he was also awarded 'Letter of appreciation for innovative works in the field of sustainability' by Government of Maharashtra. On technical front, he has contributed in the development of GRIHA AH and GRIHA V.2019 ratings. On the other hand, he has also conducted more than 200 workshops and site visits, over 20 students' training programmes, and has spoken at various regional, national and international events. He also represented India at 2019 GABC round table hosted by UN at Canada.