Webinar on 'Bid evaluation, processing, and tendering to set up waste management and treatment technologies'
Ms Mehar Kaur
Online
---
Large amounts of Municipal Solid Waste (MSW) generated has become an increasing problem in all tourist destinations. To manage the waste generated effectively and decrease the amount of waste ending up in landfills, GIZ and TERI under the Indo-German project titled 'Development and Management of Waste NAMA (Nationally Appropriate Mitigation Action (NAMA) in India' has been collaborating with Directorate of Municipal Administration (DMA), the Goa Waste Management Corporation (GWMC) along with the Corporation of the City of Panaji (CCP) for better waste management practices in the coastal state.
As part of the project, TERI is conducting a series of seven webinars on better waste management practices to hone the skills and enhance capacities of urban local body officials from 14 municipal councils in Goa.
On November 29, 2019, at 2:30 pm to 4:00 pm
The fourth webinar on 'Bid evaluation, processing, and tendering to set up waste management and treatment technologies' will introduce the participants on how to evaluate the bidders for various waste management and treatment technologies depending on the requirements. The subsequent webinars will focus on marketing of waste products, training on awareness generation campaigns, etc.
Speaker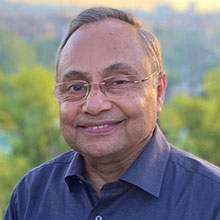 Dr. Nirod Baran Mazumdar Honorary Chairman, International Academy of Environmental Sanitation and Public Health, New Delhi
Dr. N B Mazumdar is an international waste management expert involved with waste management and on-site sanitation for over 35 years working with international organisations like WHO, ADB, IGES (Japan), Rotary international, Government of India, PSU, Private and NGO Sector. He was the Chief Technical Officer (CTO), IL&FS Environmental Infrastructure & Services Ltd. As the CTO he supervised design, construction, operation and maintenance for over a dozen waste management assets related to composting (aerobic windrow, static pile, vermicomposting from 20-500 tons per day capacity), waste to energy by conversion into RDF (refuse derived fuel), RDF to electrical power (1300 tons per day), landfilling, remediation of dumpsite (consultancy for closure of Gorai dumpsite situated on Gorai creek), design and construction of transfer station (limited land area) etc. Prior to this he has held positions as the former Honorary Director General of Sulabh International Institute of Technical Research and Training and as a Consultant for the Asian Development Bank (ADB), TERI, World Health Organisation in China, and Rotary International in Argentina, Bolivia and Paraguay. He is also a member of various Expert Committees and Task Forces.
Moderator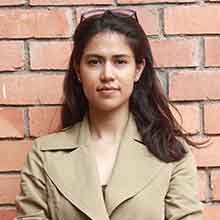 Mehar Kaur Research Associate and Area Convenor, The Centre for Waste Management, TERI
Mehar Kaur is a Research Associate and Area Convenor at TERI in the Centre for Waste Management Area. She has worked on multiple projects for municipalities including East Delhi, South Delhi, and North Delhi Municipal Corporations to audit their primary waste collection services and mechanized sweeping respectively and develop recommendations for improving the efficiency of East Delhi's primary waste collection and of North and South Delhi's mechanical road sweepers. She is currently working on developing and managing the waste NAMA in Varanasi, Uttar Pradesh to establish a baseline of current waste management practices and develop a pilot implementation project for improved waste management. She has prior experience of working with a waste collection firm, Eco-Wise Noida, India where she networked with various private and government stakeholders to improve their waste collection services.