Webinar and Report Release on Cost-effectiveness Analysis of Control Options for Managing Air Quality in Delhi
Dr Anju Goel
Online
The webinar will discuss the air quality and cost scenarios assessed in the report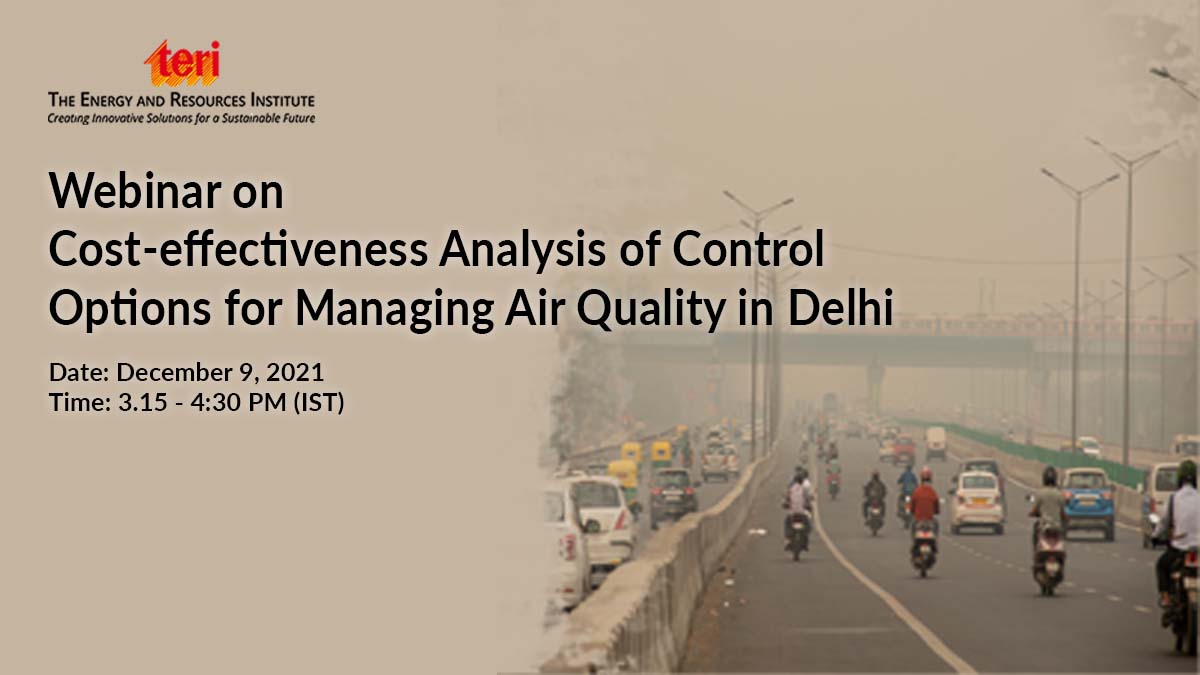 On 9th December 2021 | 3:15 PM - 4:30 PM (IST)
---
On 9th December TERI is organising an online webinar to release its latest report on 'Cost-effectiveness of interventions for control of air pollution in Delhi' supported by Bloomberg Philanthropies. The release will be followed by a panel discussion to deliberate on the study's findings, current challenges and solutions The event will bring together stakeholders from various domains, to discuss the challenges and solutions to air pollution in the Delhi-NCR region.
The study has assessed air quality scenarios for three future timelines - for 2022 in the short term, 2025 in the medium term and 2030 in the long term. The study also assesses the costs of implementation of these interventions and evaluates the cost-effectiveness per unit of PM2.5 concentrations reduced in the city of Delhi.
More stringent and regional scale controls in the whole airshed could reduce Delhi's PM2.5 in winters by 35-47% between 2022 and 2030 and can lead to economic benefits of Rs. 430 billion and 12300 lives saved by 2030. The NAAQS of PM2.5 can be achieved in a more stringent scenario. However, transboundary collaborations will be needed to achieve WHO guidelines.