WasteMAP Workshop on 'Key Strategies for Organic Waste Management'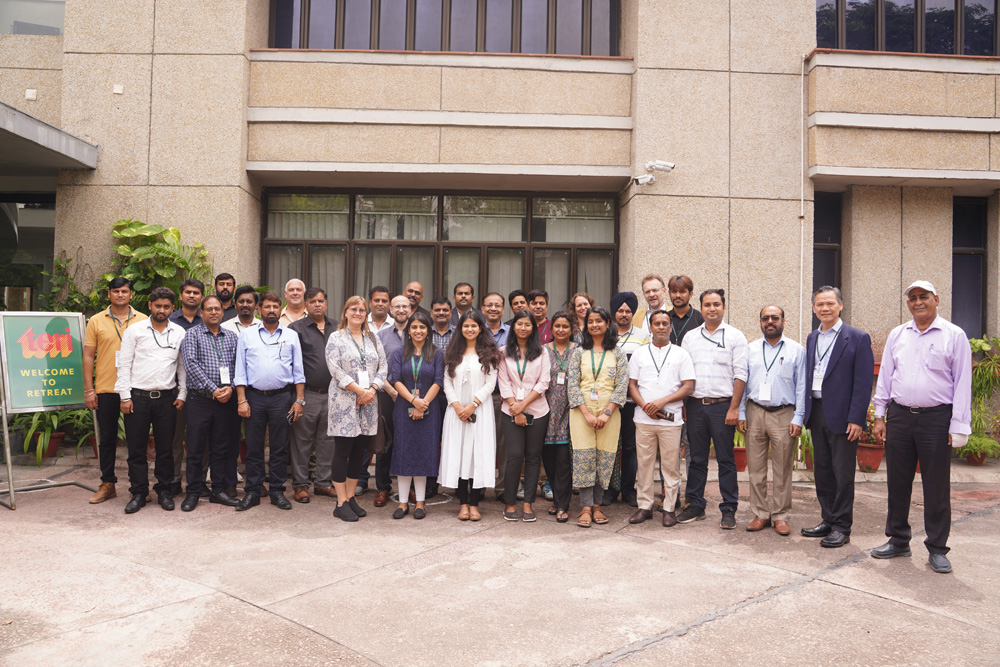 TERI Gram Retreat Centre in Gwal Pahari on August 23rd-24th, 2023
TERI in association with the Rocky Mountain Institute (RMI) organised a two-day workshop on "Key Strategies for Organic Waste Management" at the TERI Gram Retreat Centre in Gwal Pahari on August 23rd-24th, 2023. This workshop was conducted as part of the Waste Methane Assessment Platform project, aimed at assisting cities in assessing options to reduce emissions and enhance waste management practices.
The workshop brought together a diverse group of experts, both local and international, representing TERI, the Rocky Mountain Institute (RMI), and the International Solid Waste Association (ISWA).
Esteemed speakers at the event included Dr Arne Ragossnig, Vice President of ISWA; Ian Dudding, Head of Waste Services at Dover and Folkestone & Hythe District Councils in the UK; Dr Jane Gilbert, Chair of the ISWA Working Group on Biological Treatment of Waste; and James Law from SCS Engineers.
The experts addressed a wide range of topics, including waste collection principles, organic waste recycling, landfill design, operational guidelines, and landfill gas capture.
The primary aim of the workshop was to offer cities a significant opportunity to progress in alignment with national waste management goals. Tailored specifically for municipal waste officials from various urban local bodies in northern India, the workshop aimed to foster engagement and collaboration with these officials. It centred around practical solutions, presenting case studies in specific sectors through technical presentations, facilitating breakout sessions, and encouraging peer discussions.
A notable insight from the workshop underscored the significance of efficiently recovering waste at a minimal cost while maximizing the potential for revenue generation from waste as a secondary resource. Achieving this necessitates the effective source segregation of waste, complemented by educational and enforcement initiatives to encourage active participation by waste generators.
As part of the workshop, a field visit to TERI Gram was organized to demonstrate the practical application of renewable-based technologies in the context of waste management.