TERI Press' book on energy conservation 'Why Should I Save Energy?' released
Mr Sanjeev Sharma
India Habitat Centre, New Delhi, India
A new book on energy conservation for children titled Why Should I Save Energy? written by Abhas Bhardwaj was released on January 16, 2020, at the India Habitat Centre, Lodhi Road, New Delhi. Produced by TERI Press, the publishing arm of The Energy and Resources Institute (TERI), the book introduces children to various forms of energy, history of fossil fuels, great scientists and their inventions, and more importantly, to the problems our planet faces with a steady depletion of natural resources.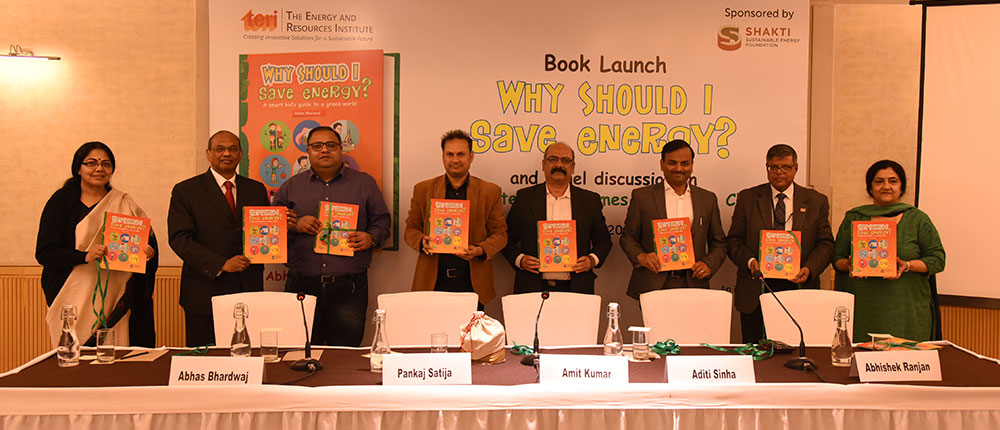 Dr Ajay Mathur, Director-General, TERI, said, "Conservation and energy efficiency are both the need of the hour and only energy-literate citizens can bring in such a change." Chinmaya Kumar Acharya, Chief of Programmes at Shakti Sustainable Energy Foundation, recognized the timeliness of a book like Why Should I Save Energy? and argued the need for an increased collaboration between all stakeholders to mitigate climate change risks.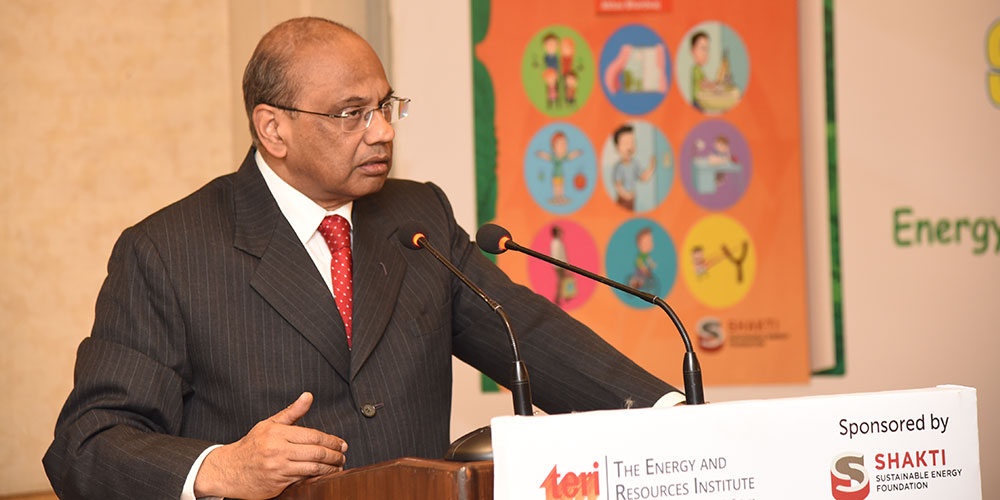 Talking about his book, Bhardwaj said, "I like to approach serious questions with humour. The book is full of eye-opening facts, beautiful pictures, multiple activities, and a quiz to reinforce learning on this subject, and is the perfect guide to help a child become an energy saver. Energy literacy should always take into consideration efficiency, sufficiency and sustainability as the basis of transforming people's perception about energy consumption."
Anupama Jauhry, Head, TERI Press and Associate Director, TERI, thanked Shakti Sustainable Energy Foundation for its support in bringing out this publication and said, "The past few decades have witnessed growth in sustained formal and informal education efforts designed to promote understanding about the Earth's climate and its changing dynamics that has led to renewed interest in climate literacy, outreach, education, and research. This will help cultivate climate-literate individuals, who are capable of understanding, communicating, and making informed decisions about weather, climate, their functions and impacts. The book is a part of TERI's endeavour to promote sustained formal and informal education about the Earth's climate and its changing dynamics."
Talking about TERI Press, Dr Mathur said, "In our efforts to address the challenges for sustainable development, we strive to ensure that our knowledge and research are shared with varied audiences, including governments, media, youth, and civil society. Education and outreach are the key components of our approach. To fulfil the same commitment, we at TERI publish a wide range of publications on environment, energy, and climate change to bring to the fore contemporary environmental issues among the readers."
The book release was followed by a panel discussion on Energy Literacy in Times of Climate Change. The panellists included the author, Pankaj Satija, Chief-Regulatory Affairs of Tata Steel, Aditi Sinha, Communications Manager and CSR Policy Expert, Shakti Sustainable Energy Foundation, Amit Kumar, Senior Director and Senior Fellow, Rural Energy and Livelihoods, TERI, and Abhishek Ranjan, Additional Vice President and Head, Renewables, BSES, Rajdhani Power Limited.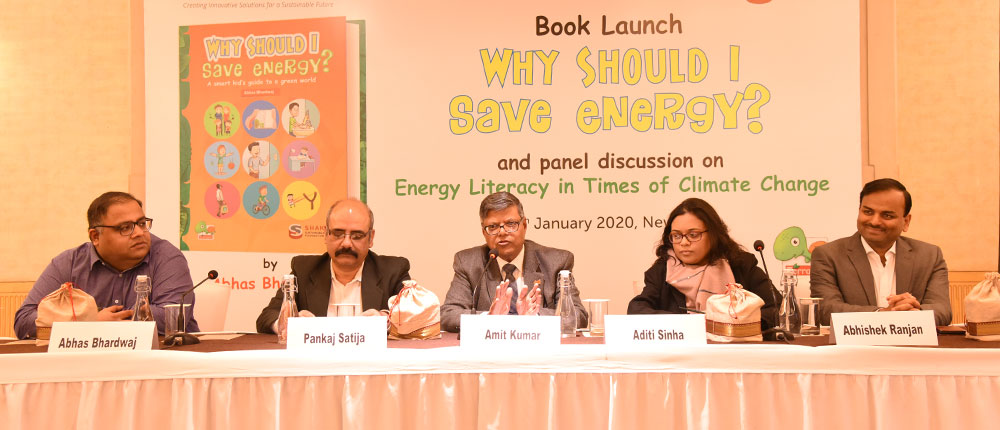 Delivering the Vote of Thanks, Dr Annapurna Vancheswaran, Senior Director, Communications Outreach and Advocacy Unit, TERI, urged school students present on occasion to reach out to their immediate neighbourhoods and the larger community and spread the message of energy conservation.
TERI, one of the leading innovators and agents of change in the energy, environment, climate change and sustainability space, has pioneered conversations and action in these areas for over four decades.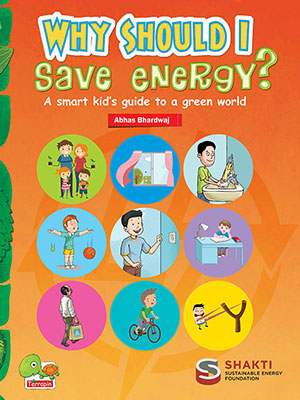 To buy the book, click here: http://bookstore.teri.res.in/books/9788179935798