TERI CBS Thought Leadership Webinar: Resource Efficiency: Challenges and Opportunities for Indian Businesses
Mr Arupendra Nath Mullick
Online
TERI Council for Business Sustainability (TERI CBS) is delighted to host the series of 'Thought Leadership Webinar' for Indian companies and businesses.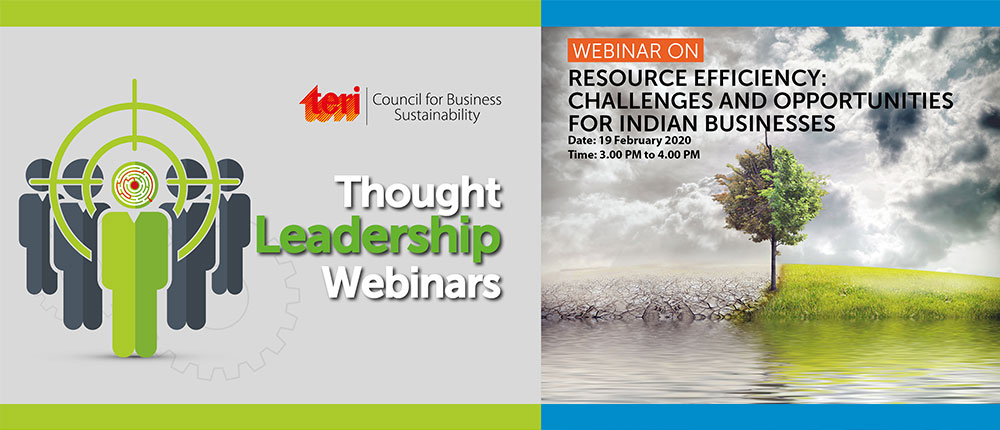 The focus of developmental policies in India has largely been on fostering economic growth with a special emphasis on poverty eradication. However, over the last two decades, it has also become amply clear that growing constraints in availability of land, energy, biomass and other natural resources, as well as environmental degradation pose grave threats to the achievement of this goal. It is also been clear that there are physical and financial limits which constrain the import of some of these resources. The demand for these resources could continue to increase exponentially with the current paradigm of resource-led economic development. Consequently, it is essential that resource efficiency, together with a circular economy, which promotes reuse, recycling and mining of wastes, are embedded in our development paradigm.
The Sustainable Development Goals (SDGs) also recognize the potential of resource efficiency in resolving the short-term trade-offs between growth and environmental sustainability and mentions resource efficiency in several places. The SDG 12 which is on ensuring sustainable consumption and production patterns reflects resource efficiency specifically in terms of substantially reducing waste generation through prevention, reduction, recycling, and reuse. Seven other goals (Goals 3, 4, 8, 9, 11, 12 and 17) also directly refer to resource efficiency or sustainable use of resources.
On 19th February 2020, 3:00 PM - 4:00 PM
Focus Issues
Promotion of business models which reduce the extraction of primary raw materials, increase the use of secondary materials, and generate less waste is central to achieving resource efficiency and a circular economy
Key features and priorities of India's National Resource Efficiency Policy, 2019
Opportunities arising for Indian businesses across different stages of the life cycle and action areas needed to foster resource efficiency
Speakers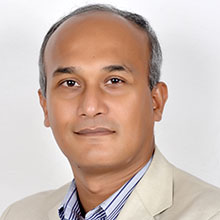 Pratas Baruah National Sales Head, Geocycle India
Pratas Baruah, born in Guwahati Assam, has spent most of his professional life in International Business Development; working for companies like Saint Gobain, Pidilite Industries and Cyclo Industries, USA. Educated in India as a mechanical engineer and a Masters in Business Management, his work has taken him to over 65 countries and has handled assignments in Australia, Kenya, South Korea, South Africa, Taiwan, Thailand and USA. With intent to offset his large carbon footprint on account of jet lagging for over 22 year, planting trees has become a new passion. He answered to his true calling by joining Geocycle India in March of 2017. In his role as National Sales Head, he is driving the journey for a zero waste future in India.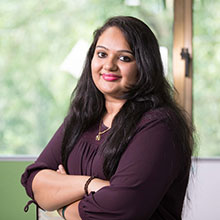 Nidhi Nair Regional Sales Head-South Central, Geocycle India
Nidhi Nair, has over ten years of experience in the waste management industry. In her current role at Geocycle she is leading the regional sales team in providing sustainable waste management solutions to various industrial sectors, municipal corporations and agricultural sector. She is also leading Geocycle's Zero to Landfill initiative which aims at helping industries achieve resource efficient processes and adopting technologies and practices to ensure zero waste disposed to landfills. Working closely with industries, government bodies, NGOs and local communities she has vast experience in developing and implementing business models. A Masters in Natural Resources Management from TERI University, her areas of expertise range from business development, supply chain management, implementing onsite services, advocacy, business planning, consultation in the waste management and environmental services sector.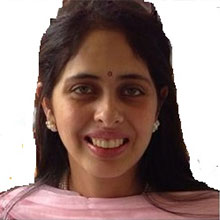 Shilpi Kapur Senior Fellow, TERI
Dr. Shilpi Kapur is a trained economist and has over 11 years of research experience in the field of environment and natural resource management. Currently she is a Senior Fellow in The Energy and Resources Institute (TERI). Before joining TERI, she completed her PhD Economics from Washington University in St Louis, USA in 2008, where she was also the recipient of Graduate Fellowship, Graduate Student Tuition Scholarship, Dean's Dissertation Fellowship and Bradley Fellowship. Shilpi has worked on multiple projects and research assignments for bilateral and multilateral organizations, industry and different Ministries and States in the Government of India on a wide range of issues including sustainable consumption production, resource efficiency and circular economy, environmental fiscal reforms and natural resource revenue management. Shilpi is member of the core team at TERI that is providing technical inputs and knowledge support to the Government of India for drafting India's National Resource Efficiency Policy. She is currently also leading the work on preparing the Strategy on Resource efficiency and Circular economy for the State of Goa in India. Shilpi is also a focal point for TERI on the UN-Habitat Waste Wise Cities Campaign Advisory Group.
Shilpi coordinates TERI's collaboration with Ministry of Foreign Affairs, Government of Norway through the Framework Agreement focussing on three thematic areas- Low carbon resource efficient growth, Clean Energy and Sustainability, and Climate Change. Apart from this, Shilpi has led many capacity building activities for corporates, banks, academia and civil society organizations. This included giving lectures on topics related to natural resource security, sustainable consumption, sustainable finance, circular economy and resource efficiency. She was also selected coordinating author by UNEP for its flagship report on Global Environment Outlook (GEO).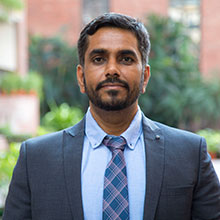 Prahlad Tewari Fellow and Area Convenor, Resource Efficient Technologies (RET), TERI
Mr. Prahlad Tewari is Fellow and Area Convenor of Resource Efficient Technologies (RET) area at TERI. He has over 20 years of professional experience. His major areas of expertise are in consulting on Resource Efficiency and Cleaner Production (RECP) implementations and system design for technology prototyping on membrane filtration and catalyst testing applications.
He has been a lead technical expert directing RECP implementations and trainings focused on improving resource efficiency, material saving and good housekeeping in various sectors. These include EU SWITCH-Asia projects targeted at improving production processes in metal industries (part of the supply chain in automobile and building and construction industries) as well as GIZ projects aimed at implementing resource efficiency in various industrial clusters. In addition to industries in India, he has worked with industries in Bangladesh, Nepal and Sri Lanka.
Mr Tewari has also been involved in R&D and field testing of various technologies viz. (a) acid recovery technologies (retardation and diffusion dialysis) and rinse water recovery technology (nanofiltration) for metal finishing industries, (b) membrane filtration system equipped with ceramic membranes prepared from waste industrial ash for wastewater treatment and hot gas cleaning.
Mr. Tewari obtained his M.Tech in Production Engineering from Delhi Technical University (DTU) (formerly Delhi College of Engineering (DCE)) and Bachelors in Mechanical Engineering. He has also done a certificate course in Sustainable Consumption & Production (SCP) in Asia from United Nations Institute for Training and Research (UNITAR). He has over 12 publications in journals & conferences to his credit.
Moderator
Mr Arupendra Nath Mullick Vice President - TERI Council for Business Sustainability (CBS)
Arupendra Nath Mullick, with his vast experience, leads inter-disciplinary research teams to undertake varied initiatives pertaining to sustainable development, corporate social responsibility, and climate change for Indian businesses. His role extends beyond project management and includes knowledge sharing, networking, and communications. As the Area Convenor of TERI Council for Business Sustainability, Mr Mullick develops sustainability roadmaps and steer CXO level engagements for Fortune 500 companies to articulate the business case of sustainability. He has trained mid-level corporate sector executives, Railway Officers, government officials, and CAG auditors on varied subjects. He has led development of a first-of-its kind sustainability dashboard for a NSE-listed chemical sector client to align sustainability goals with its business objectives and measure progress of sustainability performance. In addition, he has several research papers and presentations at various national and international fora to his credit.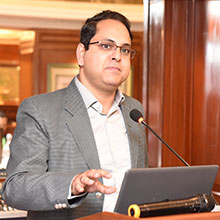 Souvik Bhattacharjya Fellow & Associate Director, Centre for Resource Efficiency and Governance Division, TERI
Souvik Bhattacharjya is a Fellow & Associate Director at the Centre for Resource Efficiency and Governance Division of TERI, New Delhi. He is an economist from Jawaharlal Nehru University and has more than 15 years of experience in management consulting and research. He has undertaken and led various consultancy and research assignments for ministries, bilateral and multilateral organizations, and various national and international corporations. His key assignments include extensive market demand and supply analysis, forecast of fuel and non-fuel resources, trade in resources, material flow analysis and life cycle costing, sustainability assessments of industrial/infrastructure projects, pricing and taxation strategies, etc. He has led many capacity building activities for corporates, academia and civil society organizations. He is a Member of the Bureau of India Standard committee on Environmental Management. He has awarded the Young Global Economic Fellowship (GES) in 2011 by the Kiel Institute of Global Economy, Kiel, Germany. Before joining TERI, he worked with Accenture Management Consulting, for their industry strategy group. He was also a research fellow at the Centre for Development and Environment Policy, Indian Institute of Management (IIM) Calcutta.