Strengthening Municipal Staff for Cleaner and Greener Lucknow: TERI's Innovative Training Program on Mechanical Road Sweeper Audit System under CAP India Project
Taj Hotel Lucknow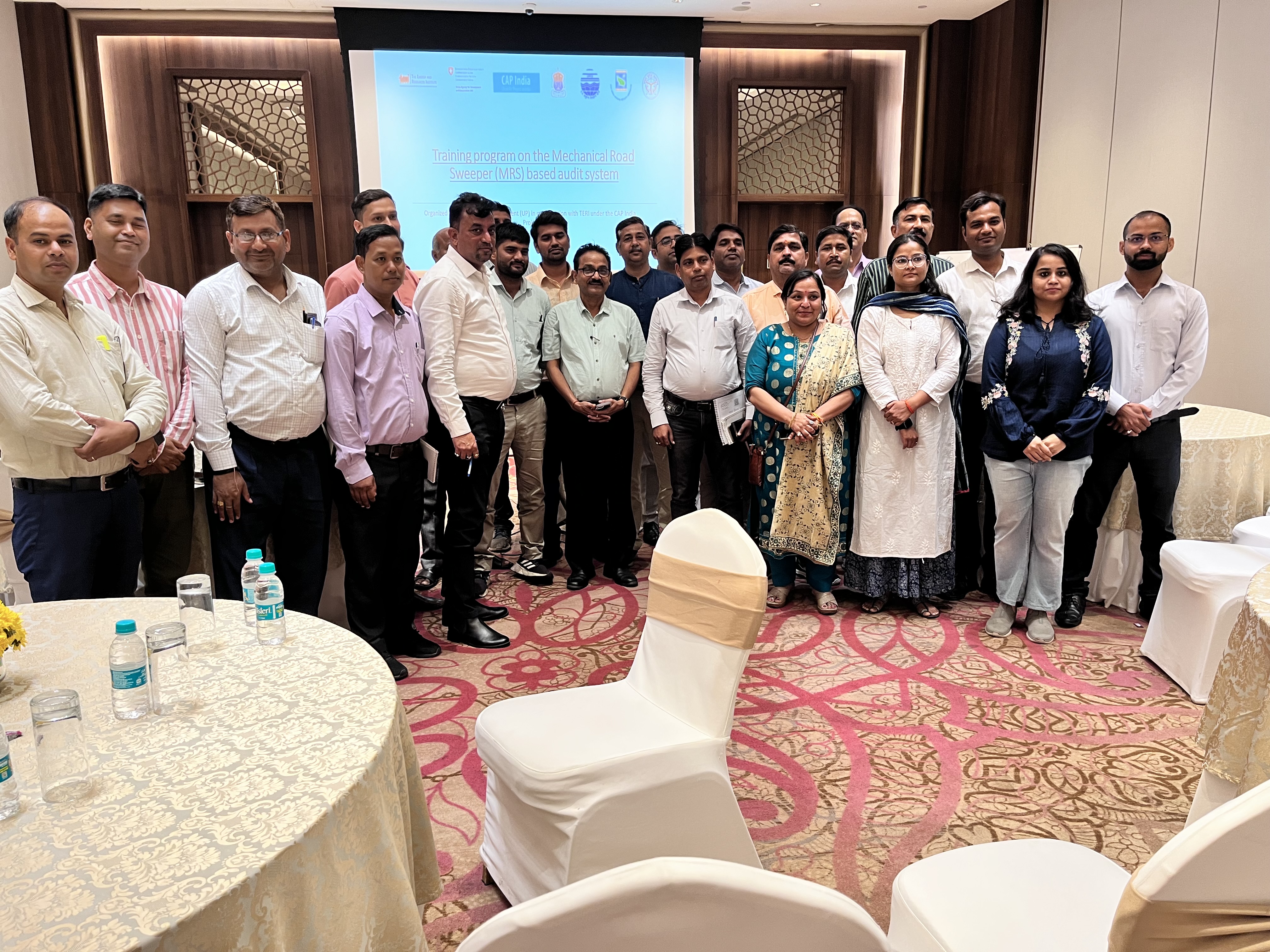 19th June 2023 to 22nd June 2023 at the prestigious Taj Hotel Lucknow
Under the banner of CAP India Project, the Director of Environment and TERI (The Energy and Resources Institute), in collaboration with the Lucknow Municipal Corporation, successfully organized a groundbreaking training program on the Mechanical Road Sweeper (MRS) based audit system. This initiative, held on 19th June 2023 to 22nd June 2023 at the prestigious Taj Hotel Lucknow, aimed to equip Nagar Nigam staff with the necessary skills to revolutionize road sweeping and combat air pollution in the city.
Revolutionizing Road Sweeping for Cleaner Air:
With a firm focus on improving air quality, the training program had a clear objective—to enhance the efficiency of the Mechanical Road Sweeping process and address the persistent issue of road dust resuspension. By employing effective strategies and techniques, the Municipal Corporation staff and MRS Operators would be armed with the knowledge to ensure the thorough removal of road dust, thus mitigating its impact on air pollution.
Unlocking the Power of Technology and Best Practices:
Participants at the training session were immersed in a comprehensive exploration of the Mechanical Road Sweeper's operation and maintenance. Additionally, they gained invaluable insights into the innovative audit system developed on the 311 app. Lucknow will be the first city in India to monitor MRS operation through app which empowered them to familiarize themselves with the latest advancements in road sweeping, fostering a better understanding of how to optimize its effectiveness. Through interactive sessions, practical demonstrations, and hands-on training, the program aimed to elevate the capabilities of the Nagar Nigam staff, enabling them to effectively meet the city's cleanliness goals.
Towards Sustainable Urban Development and Environmental Preservation:
The collaboration between TERI and the Lucknow Municipal Corporation under the CAP India Project represents a shared commitment to sustainable urban development and environmental preservation. By equipping the staff with advanced technology, knowledge, and skills, the training program strives to establish a robust framework for maintaining clean and hygienic roads. This endeavour paves the way for a healthier and greener Lucknow, where both residents and visitors can breathe cleaner air and revel in the city's beauty.
Expressions of Gratitude:
We express our sincere gratitude to Shri Ashish Tiwari, Director of the Directorate of Environment, and Shri Sanjeev Prdhan, Environmental Engineer of Naga Nigam, for hosting this pivotal training program and wholeheartedly supporting our efforts towards a cleaner city. We also extend our appreciation to the Lucknow Municipal Corporation and its dedicated staff members, whose unwavering commitment to service excellence is truly commendable. Together, we are shaping a brighter and more sustainable future for Lucknow.