Regional workshop on gender and energy
Mr Deborshi Brahmachari
Hyatt, Magneto the Mall, N.H. 6, Labhandi, Raipur, Chhattisgarh
---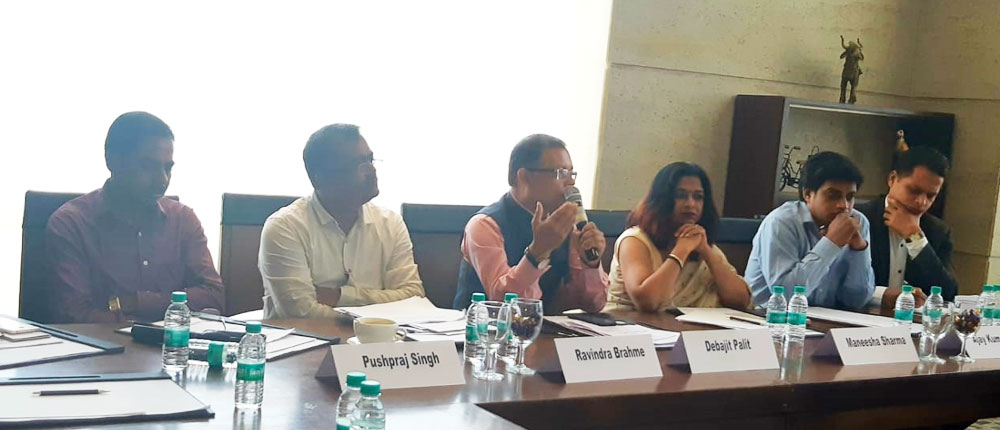 The Energy and Resources Institute (TERI) organised a regional workshop on Gender and Energy titled 'What drives the switch to modern energy?: Linkages and gender implications' in Raipur, Chhattisgarh on 12 October 2018. The workshop benefited from the on-going 'Gender and Energy Research Programme' of ENERGIA and a collaborative 'Cooperation project' undertaken by TERI, International Institute for Sustainable Development (IISD), and Integrated Research and Action for Development (IRADe) under the programme. The central theme of this collaboration project concerns the linkages between energy use, women's empowerment and the drivers and barriers for the uptake of modern forms of energy in a household.
The inaugural session, chaired by Dr Amitabh Pandey, Professor, Department of Sociology and Community Development, Indian Institute of Forest Management, Bhopal, constituted the research work presentation by TERI & IRADe on 'Drivers of Adoption of Modern Energy: Perspectives from Chhattisgarh' followed by an open discussion. A panel discussion titled 'Household Energy Use - Linkages and Gender Implications' followed in the second session. This session was chaired by Mr Debajit Palit, Senior Fellow & Director, TERI and Dr Ravindra Brahme, Professor, School of Studies in Economics, Pt Ravishankar Shukla University, Raipur; Ms Maneesha Sharma, Director, Sankalp Sanskritik Samiti; Dr Ajay Kumar Singh, Associate Professor, Department of Forestry, Wildlife & Environmental Sciences, Guru Ghasidas Vishwavidyalaya, Bilaspur and Dr Pushpraj Singh, Associate Professor & Head, Department of Rural Technology and Social Development, Guru Ghasidas Vishwavidyalaya, Bilaspur shared their thoughts as panellists. Earlier, Mr Sanjeev Jain, Director, Chhattisgarh State Renewable Energy Development Agency, in his inaugural address shared the work undertaken by the agency in promoting decentralised renewables in the state and how they are assisting in bringing a positive change in the life of the rural population, especially women and youth.
The workshop received a good response and participants came from diverse backgrounds like Academia, NGOs, Civil Society and Government practitioners. The workshop concluded with a vibrant discussion among panellists and participants.