Pravah....go with the FLOW
Ms Taru Mehta
Ranchi, Jammu, Indore, Panipat, Bhubaneswar, Guwahati
---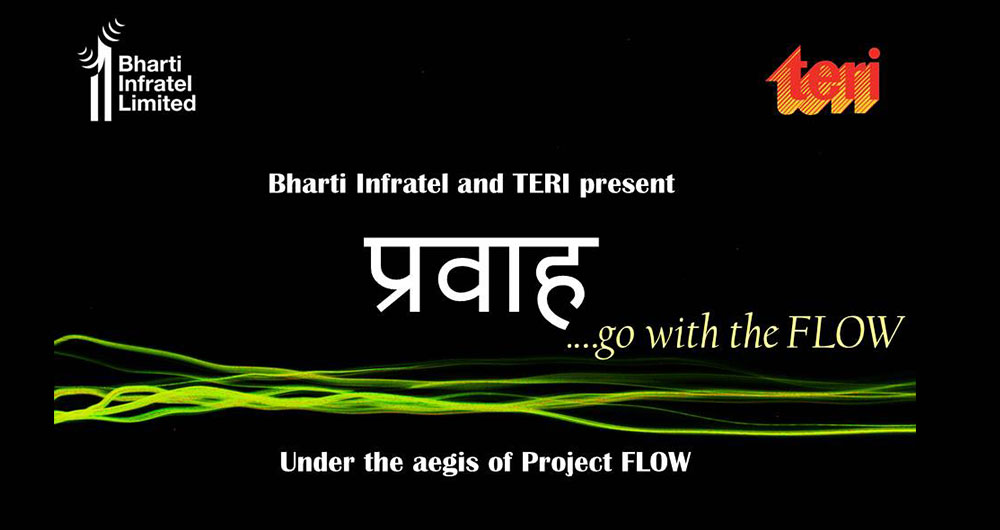 The Energy and Resources Institute (TERI) in collaboration with Bharti Infratel has implemented Project FLOW since 2015. FLOW is an acronym which stands for Facilitating Learning on WASH. It aims to translate awareness and knowledge into action by educating school children and youth on Water, Sanitation and Hygiene (WASH) issues. It also aims to provide access to safe water solutions to targeted schools through installation of WASH infrastructure.
As the project approaches closure of phase I, Bharti Infratel and TERI are organising "Pravah... go with the FLOW" in six cities. As the name suggests, this ceremony marks the beginning of a new era where stakeholders will take the learnings of Project FLOW beyond the confines of schools, classrooms, and communities and mainstream the learnings in their future thoughts, practice and actions.
The ceremony will bring together all partners in change - school students, teachers, school principals, members of School WASH Committee, experts from water sector, Bharti Infratel and TERI team. The ceremony will be marked by revisiting the journey and felicitating the stalwarts of Project FLOW.