The Potential Role of Hydrogen in India
Ms Neha Pahuja
Online
---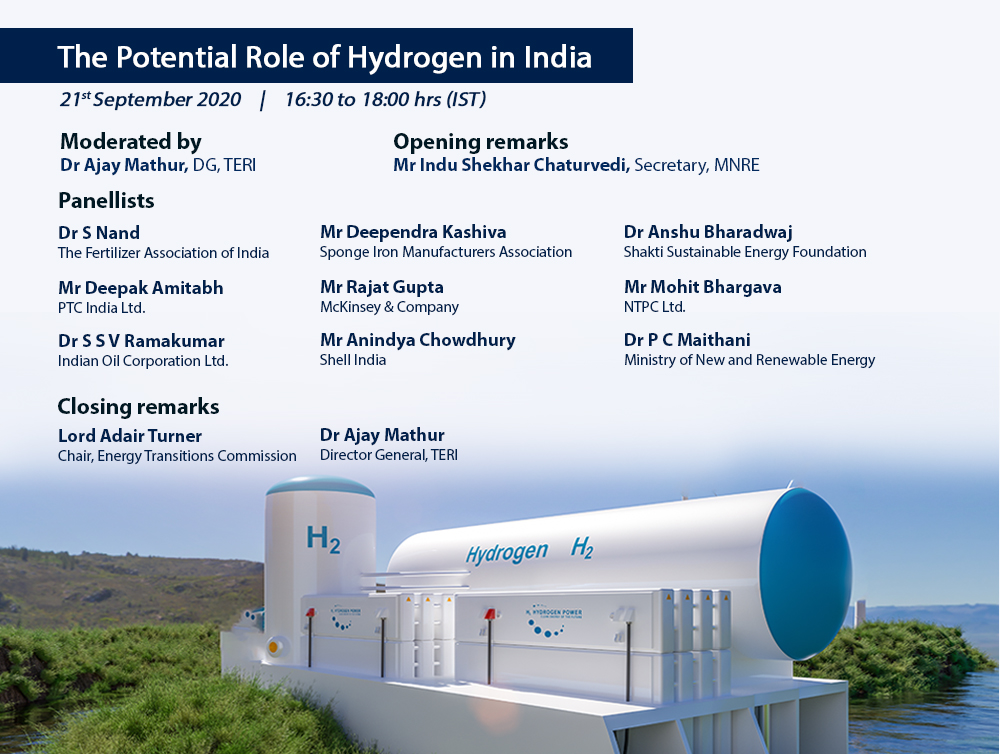 On 21st September 2020, 16:30 hrs – 18:00 hrs
TERI has been undertaking work to increase understanding around the use of hydrogen across different sectors of the economy. In mid-June, TERI had prepared a policy brief on hydrogen, which emphasised the need for Indian industry and government to work together to develop key hydrogen technologies, maximising economic and environmental benefits and accelerating the energy transition.
In continuing our work on hydrogen, we are organising an event titled 'The Potential Role of Hydrogen in India' on 21st September (Monday), from 16:30 to 18:00 IST. During the event TERI will present some emerging analysis on the production and use of hydrogen in different sectors. This event will bring together senior-level participants from industry and government, to discuss the challenges and opportunities for expanding the role of hydrogen in India. The Agenda of the event is enclosed herewith.
We look forward to your participation in this event.