A Model-Based Assessment of Variable Renewable Grid Integration Costs in India: TERI Report Launch Event
Ms TCA Avni
Online
---
The webinar will be host to the report launch and a distinguished panel discussion by experts from the sectors of power and policy research to discuss its key findings.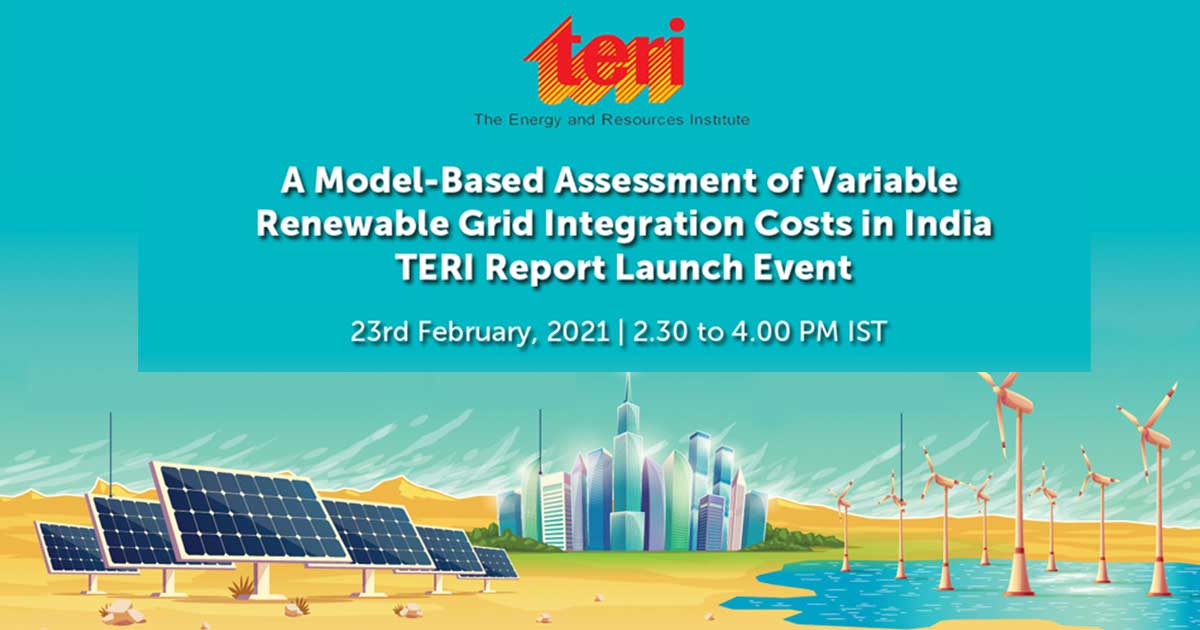 On 23rd February 2021, 02:30 PM - 04:00 PM IST
The Energy and Resources Institute (TERI) is organising a webinar for releasing a report on 'A Model-Based Assessment of Variable Renewable Grid Integration Costs in India' on 23rd February, 2021 from 2.30 to 4.00 pm (IST).
The webinar will focus on the report, its finding and conduct an expert panel discussion discussing the techno-economic analysis of certain crucial aspects of grid integration costs. It will also explore a lacuna in the existing literature on electricity transition and grid-integration of Variable Renewable Energy in India.
Click here to register