Launch of Pramaan – Portal for Renewable Energy Action Assessment Metrics
Mr N K Ram
Online
---
TERI launches its portal that will help commercial and industrial sector organisations to assess their progress in integrating renewable energy in their functioning and moving towards a low-carbon future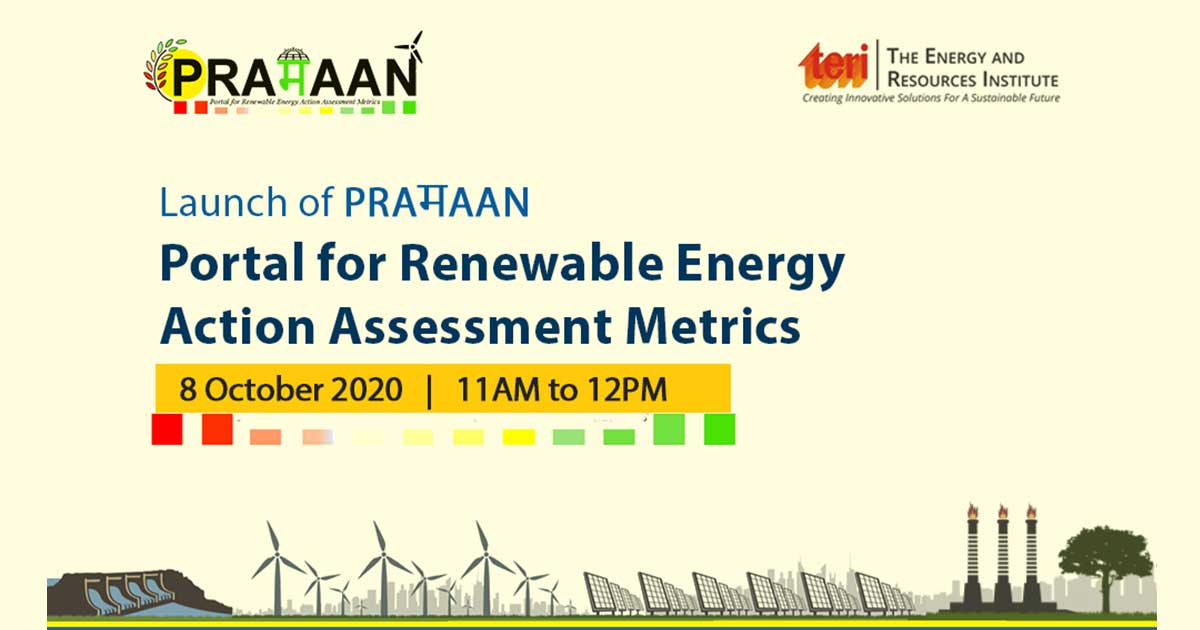 TERI has been working proactively for the development and promotion of renewable energy across various value chains, amongst other activities related to sustainability. Commercial and Industrial sector is the largest electricity consumer in India and is envisaged to play a pivotal role in India's National Action Plan on Climate Change (NAPCC). Although a lot of interest is seen from the C&I sector for procurement of renewable energy, a lot more is desired to be done.
TERI has developed "Portal for Renewable Energy Action Assessment Metrics" (PRAमAAN) which is a rating system that helps organisations implement an effective energy management roadmap. It provides a set of indicators for an organisation to assess its progress in moving towards a low-carbon future and can be used as a framework to prioritise electricity options, assess risks, identify opportunities, set targets and develop a sustainable energy roadmap.
The portal is being launched at an online event on Thursday, October 8. Register here to join.