Launch of Future Climate Leaders Program
Vidhu Kapur
Virtual Event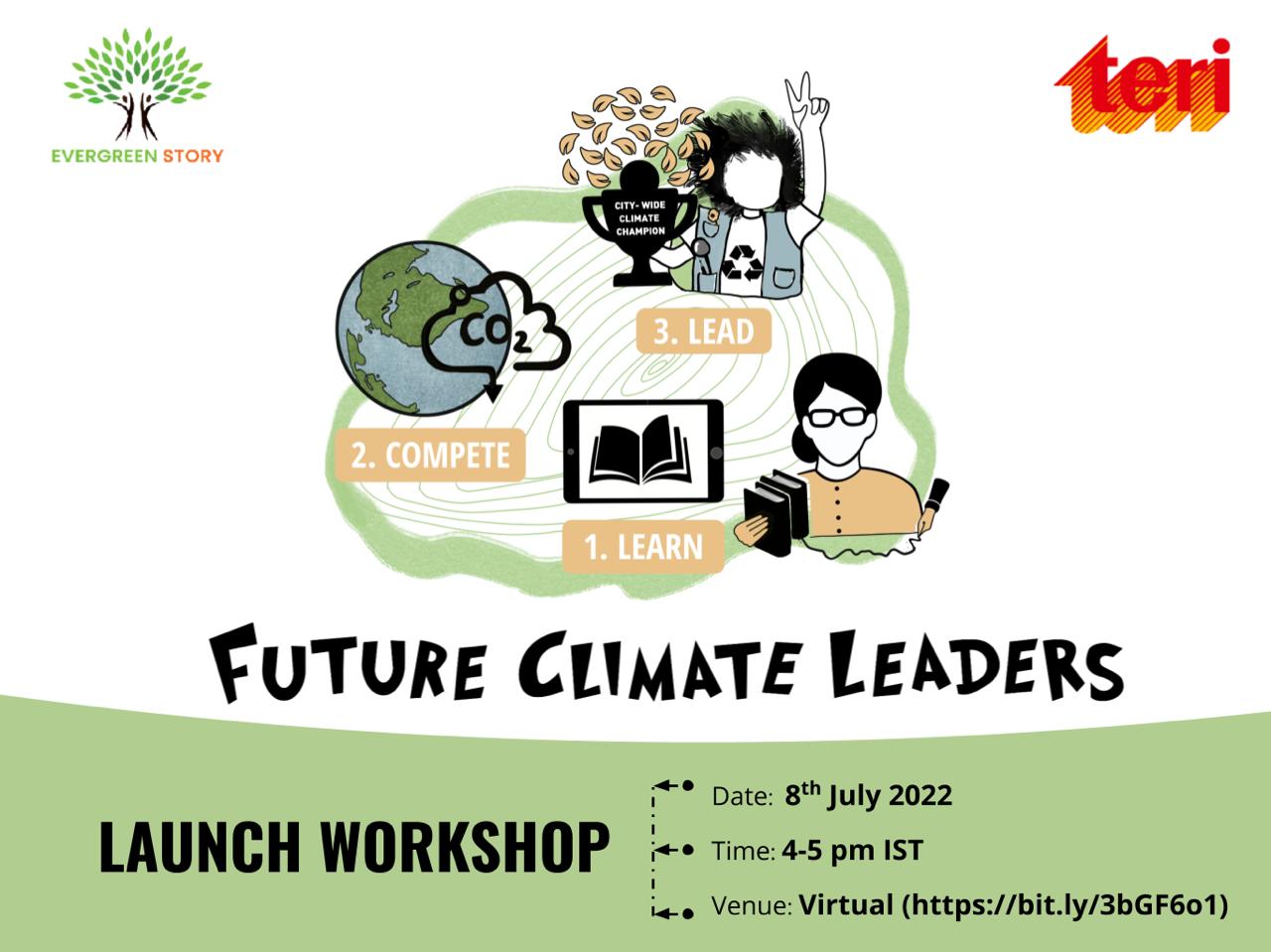 On 8th July 2022 | 4 - 5 PM
The Energy and Resources Institute (TERI) in partnership with Evergreen Story is organising a virtual launch event for the Future Climate Leaders program on July 8, 2022 from 4 - 5 PM (IST).
The program is a first-of-its-kind initiative by the two organisations and aims to inspire, sensitize and motivate youth to take climate action. Piloted in Delhi, it is an inter-school, competitive, and purpose-driven leadership development program for students aged 14-18. It is designed to equip them with the tools for measurable carbon reduction and
inspire them to find local solutions to the global problem of climate change, leading to sustainable lifestyles.
The program endeavours to simultaneously educate, empower and mentor students to design actions to reduce CO2 emissions at home, school, and community levels.
To join the webinar on July 8, 2022, click here: https://bit.ly/3bGF6o1