Introduction to GRIHA V.2019
Mr Ankit Bhalla
Online
---
GRIHA Council is conducating a webinar on 'Introduction to GRIHA V.2019' on April 17, 2020 from 11 am to 12:00 pm.

On 17th April 2020, 11:00 AM - 12:00 PM
GRIHA Council has recently launched the new version of the GRIHA rating - Version 2019 in December, 2019. The GRIHA v.2015 has undergone an extensive revision in order to account for the ongoing advancements in the highly dynamic construction sector. This version integrates concepts like life cycle cost analysis, life cycle analysis, and water performance index to name a few. It focuses on features like incorporation of user experience, market feedback, and enhanced ease of implementation and adoption. Multiple criteria have been merged and new ones are added owing to the changing market trends and technical advancements. Sections defined in this version have been developed based on criteria which are interrelated and interdependent.
Climate resilience factors have been introduced in the rating system along with the incorporation of benchmarks for cold climates and strengthened requirements for a broader range of building typologies. Recently, Government of India has revised several standards such as ECBC 2017, NBC 2016, and so on, and has also introduced guidelines for waste management. These revised standards have been well addressed in the varied requirements of GRIHA v.2019 such that it acts as a single scheme that can empower and push towards global sustainable development goals.
Learning Outcome:
Changes in the rating process of V 2019
Changes in the rating structure of V 2019
Updated Sections & Criteria of V 2019
Speaker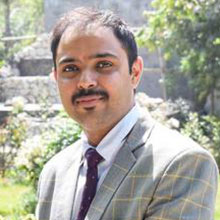 Mr Ankit Bhalla Deputy Manager, Technical, GRIHA Council
Ankit Bhalla graduated from Jamia Millia Islamia, New Delhi in 2011 with a B.Arch degree, post-graduation he enrolled for a master's program in the field of Energy Efficiency and Sustainability from CEPT University Ahmedabad where he was awarded with the Best student of the Year (2012) and Best Research Awards (2013). He has also received Rising Star award from TERI for his efforts and hard work for green building rating development in 2014. He has also been certified by BEE, Ministry of Power GoI as ECBC Master Trainer (2016); he was selected as the Juror for Frost and Sullivan Sustainability awards (2017) and recently was awarded with the prestigious Building Energy Efficiency Higher & Advanced Network (BHAVAN) Fellowship Program supported by the Govt. of India, under Indo-U.S. Science and Technology Forum. He is also pursuing his PhD in the field of Energy Efficiency from IIT Roorkee.
Ankit Bhalla is currently working as a Dy Manager-Technical in GRIHA Council, TERI, New Delhi. He has been working in the field on GRIHA rating and green buildings for over 7 years. He has the opportunity to be a part of the expansion of GRIHA rating portfolio and its implementation. Presently he is heading the GRIHA Product Catalogue, a process for actively engaging with green building industry, in addition to the technical development responsibilities of GRIHA AH, GRIHA for Green Schools, GRIHA, SVAGRIHA & GRIHA LD rating, he is also involved in project and product evaluation, business development, site audits and training of building professionals.