India Water Forum 2019
Mr Qazi Syed Wamiq Ali
Jacaranda Hall, IHC, Lodhi Road, New Delhi, 110003
---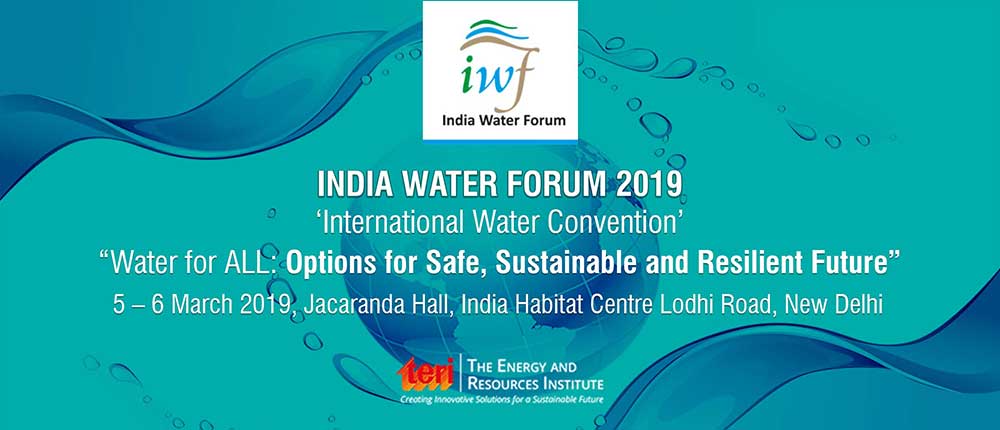 The Energy and Resources Institute in association with the Ministry of Water Resources River Development and Ganga Rejuvenation, Government of India, is organizing the 4th India Water Forum (IWF), with the theme "Water for All: Options for Safe, Sustainable and Resilient Future".
The international convention has the broad aim of sharing knowledge on water resources management, facilitating water for all in a safe and sustainable way towards SDG 6. IWF will provide a platform to highlight current and future water related issues and recognize good water governance practices and solutions through discussions among water experts from various fields such as academics, research, policy, industry and civic society.
The Forum will be structured into four technical sessions:
Ensuring water security through enhancing efficiencies and advocating conservation;
Role of Public Private Partnerships in building resilient society;
Water technologies for a sustainable future;
Managing nexus tradeoffs - A special session titled, "Policy Framework for Achievement of SDGs" will deliberate upon regulatory and policy framework required to facilitate the achievement of SDGs.
Please refer to the conference brochure for further details about the forum.