G20 International Seminar: Sharing global policies and best practices to decarbonize "Hard to Abate" sectors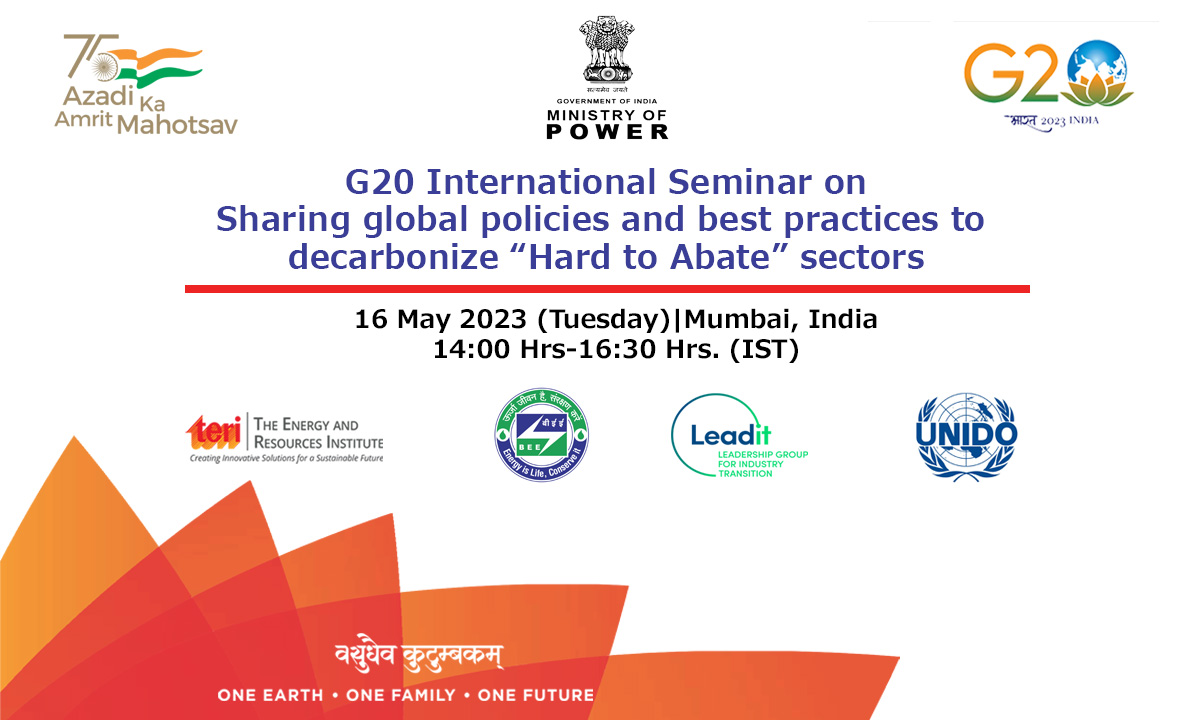 May 16, 2023 (02:00 PM - 04:30 PM IST)
The Energy and Resources Institute (TERI) in association with LeadIT, the Bureau of Energy Efficiency (BEE), and the United Nations Industrial Development Organization (UNIDO) are hosting a side event at the G20 International Seminar titled 'Sharing global policies and best practices to decarbonize "Hard to Abate" sectors' on May 16, 2023, in Mumbai from 2:00 PM - 4:30 PM.
The side event aims to further the understanding of the most challenging aspects of industry transition and the role of G20 countries in addressing the same. It will examine various issues such as policy alignment and formulation, technology collaboration, finance mobilization, capacity and skills development, and related aspects of industrial decarbonization.
Moreover, the event will facilitate knowledge sharing on successful initiatives and contribute towards strengthening cooperation between G20 nations - especially in the industrial sector- as they move towards a net-zero future.
For more information and queries about registration, kindly write to secretariat.etwg@g20.in with CC to asengupta@beeindia.gov.in or to r.ghoneim@unido.org and ic.mop@nic.in.