Is electric the future of two-wheelers? Tell us what you think
Mr Aravind Harikumar
Online
---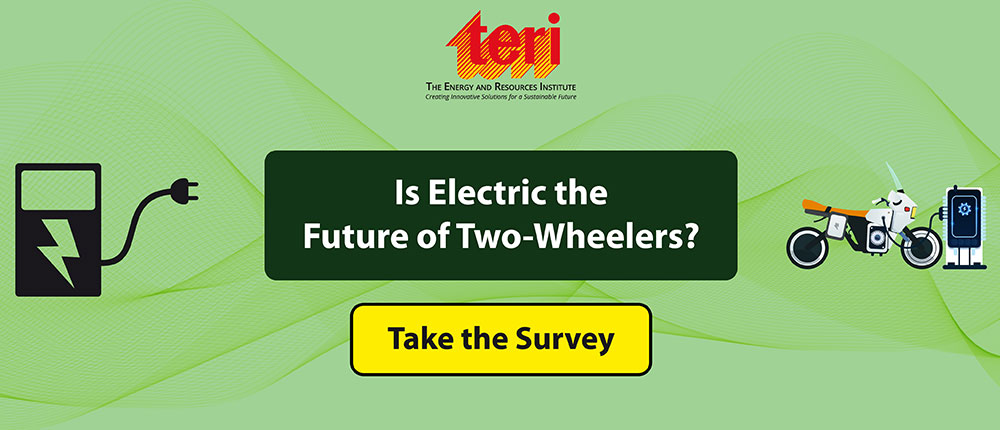 We are carrying out a study to understand the factors affecting adoption of electric two wheelers in Indian cities with an aim to suggest policy interventions required to increase their adoption. As part of this study, a survey of potential two wheeler owners has been designed to understand the popular fuel and technology choices when purchasing a two wheeler. In the process, the survey will aim to understand awareness level of potential two wheeler owners regarding electric two wheelers, their intentions and perceived barriers for purchasing it.
If you are an electric two wheeler owner or intending to buy any two-wheeler at any time in the future, take the short survey and share your opinion. Your responses will be kept confidential and the survey results will be used only for research purposes.
In case you are interested in knowing more about our research study and the results, you can write to us at h.aravind@teri.res.in.