E-launch of World Sustainable Development Summit 2021
Ms Aarti Narain
Online
---
Join us for a virtual dialogue on the eve of World Environment Day on 4 June, 2020 between 4.30 - 6.00 P.M. (IST).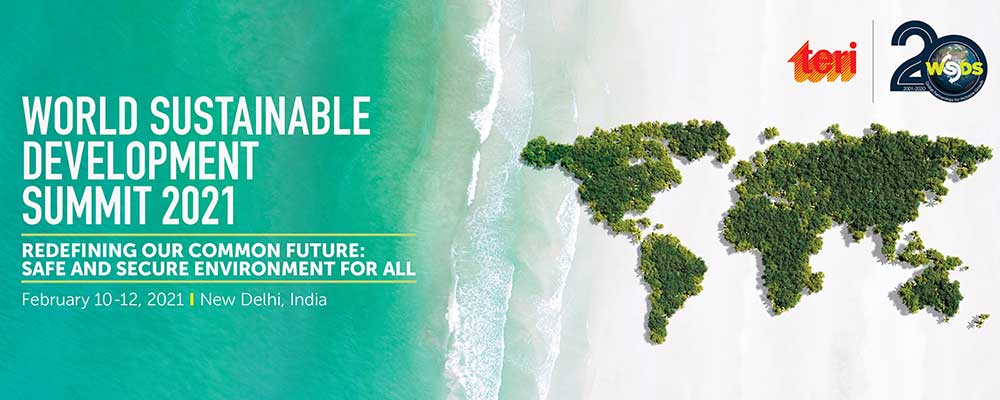 Hon'ble Indian Minister for Environment, Forest and Climate Change Mr Prakash Javadekar will be the chief guest on the occasion.
Speakers include
HE Mr Ugo Astuto, Ambassador of the European Union to India
HE Mr Hans Jacob Frydenlund, Ambassador of Norway to India
HE Ms Jan Thompson, Acting British High Commissioner to India
Prof. Nicholas Stern, IG Patel Professor of Economics and Government, Co-Director of the India Observatory & Chair - Grantham Research Institute, LSE
Mr Woochong Um, Director General, Sustainable Development and Climate Change Department, ADB
Dr. Ajay Mathur, Director General, TERI
The virtual event will also mark the launch of Youth Unite for a Safe and Secure Environment Initiative.
Register with us as a guest via https://forms.gle/fUAnXWYjAY2i7Y3w8