Drone Technology for Specialised Agrochemicals in Precision Agriculture: Awareness and Adoption in India
Dr. Pushplata Singh, Dr. Palash K Manna
TERI-Deakin Nanobiotechnology Centre, TERI Gram, Gwal Pahari, Gurugram, India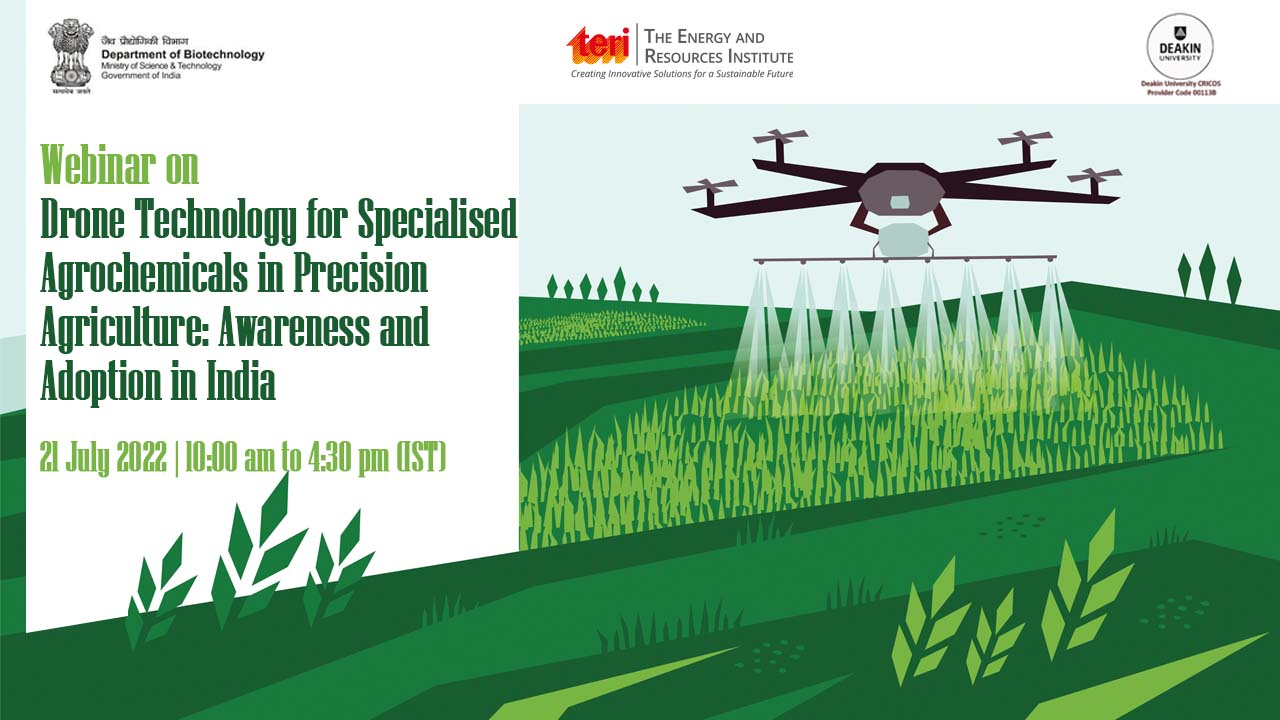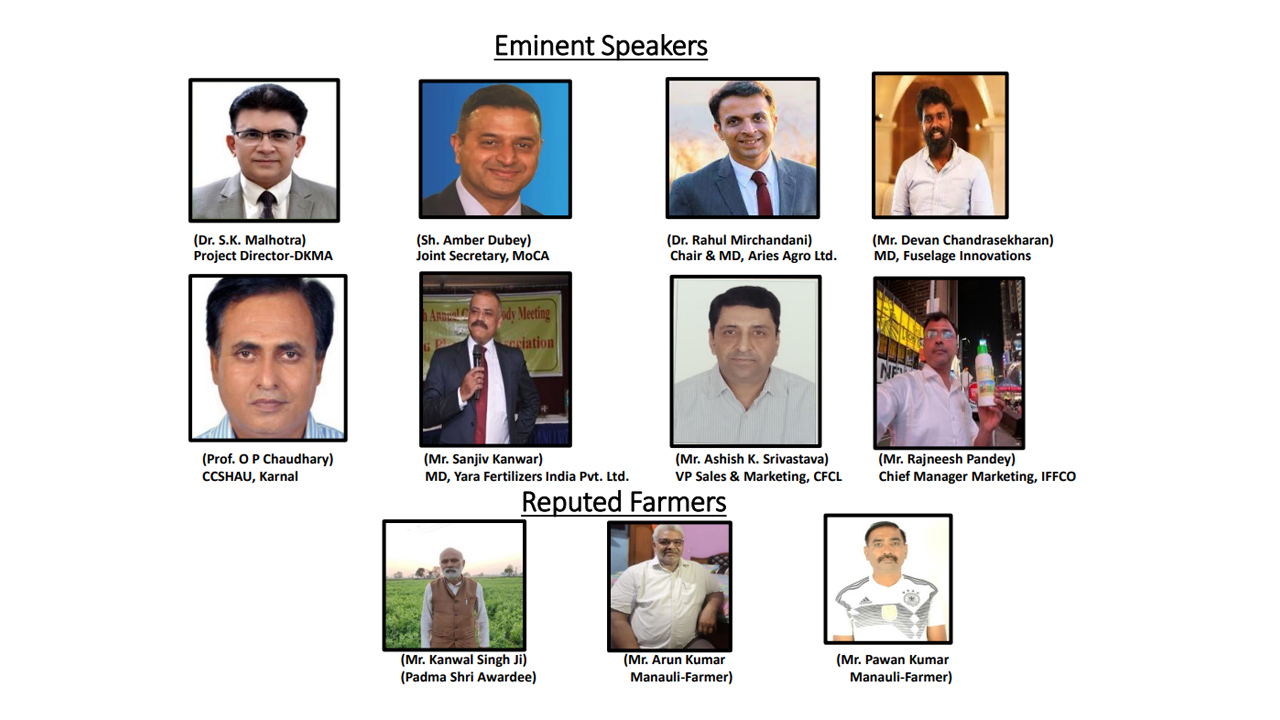 On 21th July 2022 | 10:00 AM - 4:30 PM
The Energy and Resources Institute (TERI), in partnership with the Department of Biotechnology and Deakin University South Asia, is organising a hybrid event on 'Drone Technology for Specialised Agrochemicals in Precision Agriculture: Awareness and Adoption in India' on July 21, 2022, at the TERI-Deakin Nanobiotechnology Centre, TERI Gram, Gwal Pahari, Gurugram, India.
The event would offer policy-makers, industry leaders and academia an opportunity to understand the role of drones in precision agriculture, and what lies ahead for India and the world in terms of agriculture using drones.
There is an urgent need for the agricultural community to adopt modern technologies to increase crop productivity. To this end, drones provide almost limitless opportunities ranging from monitoring soil and crop health, planting, seed sowing, spraying fertilizers and pesticides, and irrigation in regions with scarce water. They have increasingly become an essential part of precision agriculture and food security.
The ease of operation in difficult terrains and the minimal need for manual intervention make them an attractive choice for the future of precision agriculture. However, like any other modern technology, the usage of drones also comes with some challenges. The safety issues related to drone operations and their cost competitiveness make their mainstreaming difficult for the grassroots farming community.