Distribution System Analysis Training Workshops
Mr Tattaiyya Bhattacharjee
---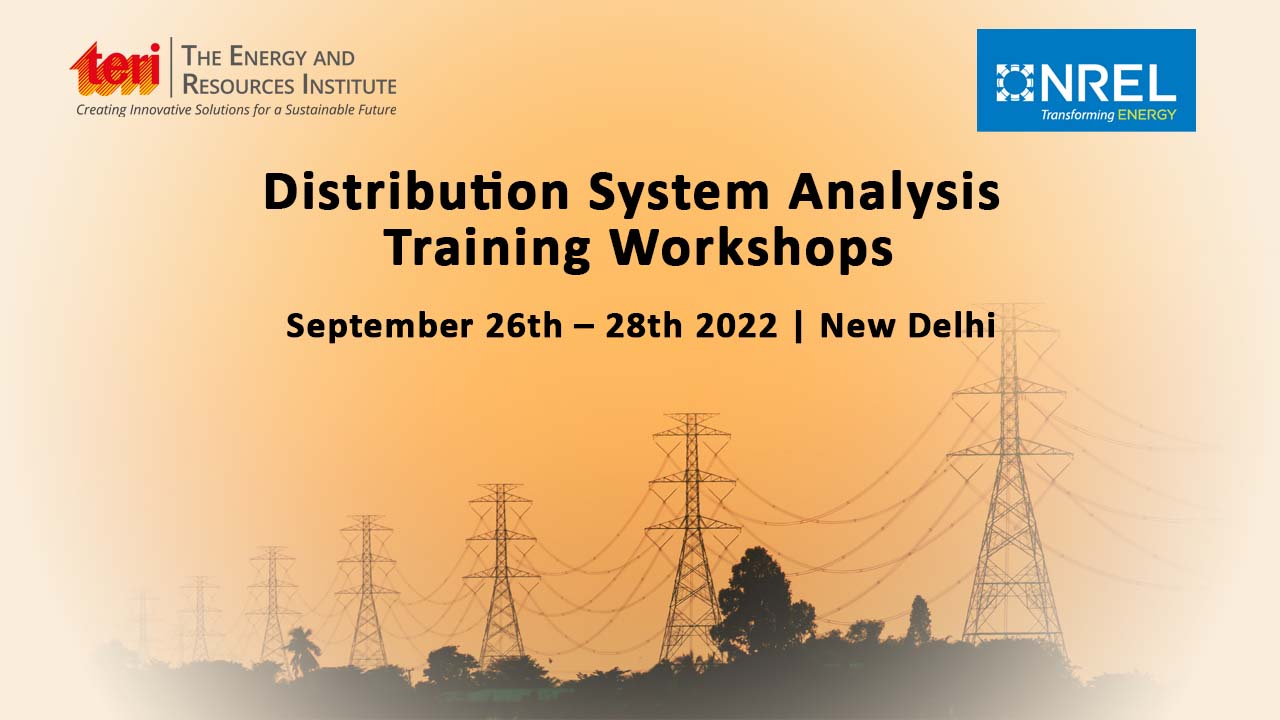 On 26th to 28th September 2022 | 10:00 AM - 03:30 PM
The Energy and Resources Institute (TERI) is hosting a series of workshops on "Distribution System Analysis Training" in association with the National Renewable Energy Laboratory from September 26-28, 2022 at the Dr R K Pachauri Conference Room, TERI, India Habitat Centre, New Delhi.
The National Renewable Energy Laboratory (NREL) has been working with DISCOMs across India on Smart Grid solutions for integrating Distributed Energy Resources (DERs) into the electricity distribution network. This work has involved leveraging emerging geographical information system (GIS) data to model DISCOM distribution feeders, modelling the potential rooftop solar resource, examining smart inverters, energy storage, and demand response.
During the workshops, NREL engineers will provide in-person training to stakeholders such as engineers, researchers, and technical experts to help them learn and get hands-on experience in using open-source NREL tools and analysis.
Participants are encouraged to bring laptops to participate in working sessions where NREL engineers will help attendees install and work through example problems.
REGISTER HERE: https://nrel.github.io/ciff/