Direct Benefit Transfer of Electricity (DBTE) to Agriculture: Paani Bacho Paisa Kamao (PBPK) Scheme in Punjab - A Webinar by TERI and the World Bank
Mr Prajnasish Swain
Online
---
The event discusses the learnings from implementing the scheme that incentivises agriculture consumers to use the free electricity they are provided efficiently in order to tackle depleting groundwater, energy efficiency, and the subsidy burden on discoms.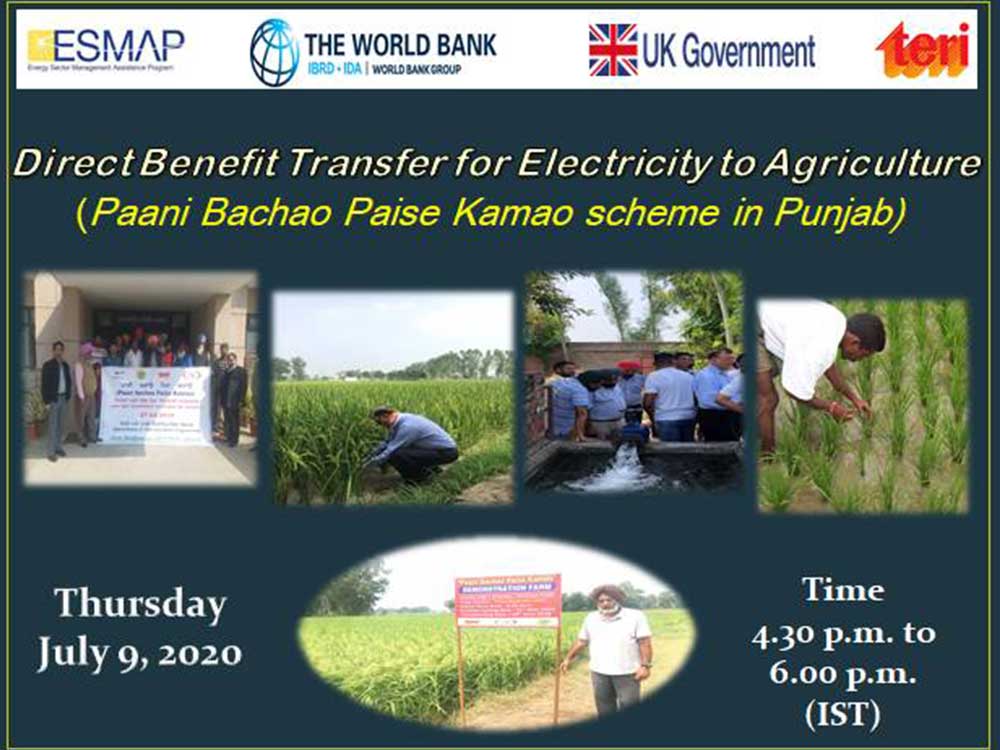 Background
The state of Punjab was at the forefront of Green Revolution in the 1960s and 1970s and is known as the "granary of India" since then. The state is now facing a serious challenge of declining groundwater, growing electricity consumption by agriculture, and an unsustainable fiscal burden of power subsidy for agriculture. Almost 85% of water blocks in Punjab are overexploited or critical; and the annual power subsidy to agriculture is INR 6400 crore which is more than 10% of the state's revenue and adversely impacts the budget of education, health and other citizen services.
To arrest the rapid deterioration of ground water level and to ease the fiscal burden on PSPCL and state finances, the Government of Punjab has been implementing, since 2018, an innovative scheme called "Paani Bachao Paise Kamao (PBPK)" to incentivize farmers to use water and electricity more efficiently, while maintaining the public policy choice of free power to agriculture. The scheme is an alternative model of DBTE to agriculture as electricity saved by the farmer (agriculture consumer) is monetized and cash transferred to the bank account of the consumer. Phase – 1 of the scheme was announced in June 2018 on 6 feeders in three districts and Phase-2 was announced in June 2019 on 250 feeders across 11 water-stressed districts. The World Bank has been providing field-based implementation support through a consortium of TERI-Punjab Agriculture University-IT Power India, on three feeders in Jalandhar and Hoshiarpur districts since July 2018. The webinar will present the rationale, design, implementation experience, challenges and opportunities of the innovative DBTE for agriculture scheme.
The panellists, which include high-ranking officials of TERI, World Bank, and government departments, will discuss the scheme's design, rationale, implementation, challenges, and way forward. The event also includes a panel discussion and a Q&A session for the delegates to share their thoughts and queries on various aspects of the scheme.
Catch the YouTube livestreaming of the event here
On 9th July 2020, 04:30 PM - 06:00 PM IST
Speakers
Dr Ajay Mathur Director General, TERI
Dr Ajay Mathur, Director General of TERI – The Energy & Resources Institute, is also a member of the Prime Minister's Council on Climate Change. He was Director General of the Bureau of Energy Efficiency in the Government of India from 2006 till February, 2016, and responsible for bringing energy efficiency into our homes, offices, and factories, through initiatives such as the star labelling programme for appliances, the Energy Conservation Building Code, and the Perform, Achieve and Trade programme for energy-intensive industries. Dr Mathur was earlier with TERI from 1986 to 2000, and then headed the Climate Change Team of World Bank in Washington DC. He was President of Suzlon Energy Limited, also headed the interim Secretariat of the Green Climate Fund. He has been a key Indian climate-change negotiator, and was also the Indian spokesperson at the 2015 climate negotiations at Paris. He is a global leader on technological approaches to address climate change; and is co-chair of the Energy Transitions Commission, a global group of industrial, financial and think-tank leaders focusing on strategies for companies and countries to move towards climate-friendly energy futures.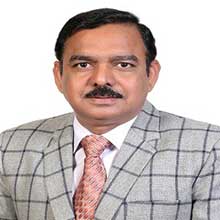 Mr A Venu Prasad CMD, PSPCL
Mr A Venu Prasad, CMD, PSPCL, an IAS officer of the 1991 batch, did his M.Sc. in agriculture, MBA in Finance and MA in Public Policy from USA. He served as a SDM at Samrala and ADC at Ludhiana. He also performed as Deputy Commissioner Faridkot, Jalandhar and Secretory Excise and Taxation. He also served as Secretary Housing and Urban Development and Principal Secretary (Power).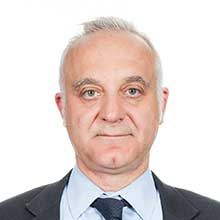 Mr Demetrios Papathanasiou Practice Manager (Energy), World Bank
Mr Demetrios Papathanasiou, Practice Manager (Energy), World Bank, has worked for more than 19 years with the World Bank Group on Energy and Infrastructure in several countries of Africa, Latin America, East Europe and the Balkans, South Asia, and East Asia and the Pacific Islands. He has contributed to developing energy policies in several countries and worked on power generation projects using diverse technologies: thermal, hydropower, solar, wind, and geothermal. He has led large teams on complex utilities and sector reforms, as well as public-private partnership transactions. A professional Electrical Engineer, Demetrios holds an MSc in Environmental Technology and a PhD in Energy and the Environment from Imperial College in London, UK.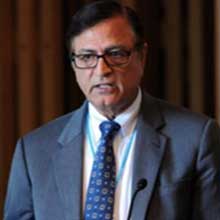 Mr Mohinder Gulati Former Chief Operating Officer, Sustainable Energy for All (UN) and former Adviser, Energy - World Bank
Mr Mohinder Gulati, former Chief Operating Officer, Sustainable Energy for All (UN) and former Adviser, Energy - World Bank, worked with the United Nations Sustainable Energy for All as Chief Operating Officer from its inception until 2015 and before that with the World Bank for twenty years, his latest assignment was as Adviser (Energy). As Sector Leader (Sustainable Development) for South East Europe, he managed policy dialogue, project development and implementation, and partnership with key development partners and external relations. He led a multi-stakeholder dialogue on a thermal power project in Kosovo, environmental upgradation of highly polluting thermal power projects in Bosnia-Herzegovina, development of sector strategies in post-conflict environment in Western Balkans, and establishing innovative approaches in energy efficiency investment in public buildings. As Program Leader in East Asia and Pacific region of the World Bank, Mohinder led the dialogue on establishing a regional electricity market in Greater Mekong Sub-region, managed a large cross-border export-driven private sector hydropower project, rural energy access programs, and initiated a cookstove program in Cambodia. In South Asia he led World Bank-funded power sector restructuring and reform program in several Indian states (Andhra Pradesh, Uttar Pradesh, Orissa), enactment of new laws and regulation, creation of new regulatory institutions, and construction of power generation, transmission, and distribution projects. He is a graduate in Management (Harvard and Delhi University), Physics (Delhi University), and Associate of Indian Institute of Bankers.
Ms Kavita Saraswat Senior Power Engineer, Energy and Extractives Global Practice, The World Bank
Ms. Kavita Saraswat, Senior Power Engineer, Energy and Extractives Global Practice, The World Bank, has worked for more than 10 years with the World Bank Group on Energy in the South Asia (India, Nepal and Bangladesh). She leads planning and design of transmission and distribution sector projects and currently provides hands-on support to client states in India in implementing 24x7 Power for All Program. She also contributes to strengthening institutional capacity of state power utilities and leveraging technology to improve governance. Her other areas of work are DBTE, energy storage, wholesale power markets and digitization/automation of Indian power distribution sector. She also represents World Bank's WePOWER initiative in India. An Electrical Engineer by profession, Kavita holds a post-graduate degree in Instrumentation and Control from University of Roorkee (now IIT, Roorkee).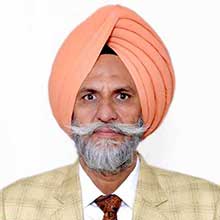 Mr B S Sran Former CMD PSPCL
Mr B. S. Sran, former CMD, PSPCL, retired PSPCL chief engineer has a 35-year experience of working in different positions in the power corporation. He was the president of PSEB engineers association for five years. Born on February 7, 1960, Sran is a graduate from GNEC, Ludhiana, in B.Sc. Engineering (Electrical) with honours. He started his career as trainee engineer in BHEL in 1982. He joined PSPCL, erstwhile PSEB, as trainee engineer in 1983 and elevated to the level of Chief Engineer. Known for his honesty and efficiency, Sran served PSPCL for more than 34 years in various capacities and handled important assignments. He has rich experience in involving all facets of power sector, that is generation, transmission and distribution. He has served for more than 19 years in generation, six years in transmission and eight years in distribution in different capacities in erstwhile PSEB/PSPCL. During his 18-year tenure in generation field up to SE level, he worked in construction as well as in operation and maintenance (O&M) of thermal plants and had a key role in project planning and analyzing the cost of generation, which is fuel cost, employee cost, auxiliary consumption, maintenance schedules, operational efficiency which are the main components concerning tariff.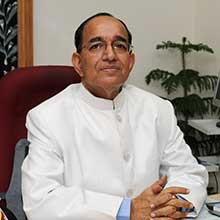 Mr V S Sampath Former Chief Election Commissioner of India; Former Power Secretary, GoI
Mr V. S. Sampath, former Chief Election Commissioner of India; former Power Secretary, GoI, served as 18th Chief Election Commissioner (CEC) of the Election Commission of India from 2012 to 2015. He succeeded S. Y. Quraishi as the Chief Election Commissioner on 11 June 2012. Born on 16 January 1950, Sampath retired on 15 January 2015 when he attained 65 years of age. In his early career in the state of Andhra Pradesh in the southern part of India, Shri Sampath was the administrative head (District Collector) of large Indian districts between 1975 and 1986. This stint, apart from giving him a strong grounding in public administration and policy implementation, also provided a good exposure to election organization at the grass root level. As the District Collector of several coastal districts, Shri Sampath led large teams in managing natural disasters and cyclone relief in rural areas, an experience that required execution abilities under extreme pressure and timelines. Subsequently, Shri V S Sampath also led several state owned financial institutions and federations such as the Apex Co-operative Bank, Handloom Marketing Society, and Oil Seeds Federation in Food and Public Distribution Department, Industries Department and Finance Department between 1986 and 1989. This provided a strong footing in managing organizations and working towards realization of organizational goals in compressed timeframes. He will serve as CEC until he reaches the retirement age of 65 on 16 January 2015.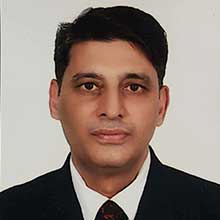 Dr Rajesh Vashisht Joint Director, Department of Agriculture, GoP
Dr Rajesh Vashisht, Joint Director, Department of Agriculture and Farmers Welfare, Punjab, Kheti Bhawan, Govt. of Punjab has thirty one years of experience in the fields of Hydro-geology, Geo-physics, groundwater exploration, investigation, conservation and management, irrigation water use & management in Agriculture and e-Governance etc.. He did his M. Sc. (Hons.) in Geology from Centre of Advanced Studies, Department of Geology, Panjab University, Chandigarh. He did his certification(s) in Project Leadership, Management and Communications from George Washington University, Washington, D.C., Analysis & Interpretation of Geo-physical Data from TNO Institute of Applied Geo-Sciences, Netherlands and Ground Water Exploration Techniques from National Geo-physical Research Institute (NGRI), Hyderabad. He pursued his Chief Information Officers' Training Programme including study of e-Gov initiatives by Indian States of Andhara Pradesh & Gujrat and International e-Gov leaders, Republic of Korea, South Korea. He has worked on projects such as Strategies for sustainable water use and long-term economic growth in Punjab; Enhancing water use efficiency in rice-wheat cropping system using Internet of Things (IoT) Punjab; Crop planning for optimum water use to realise higher productivity and income in command areas of rehabilitation of Kotla Branch Project, Punjab; Preparation of District Irrigation Plans (DIPs) and State Irrigation Plan (SIP) under Pradhan Mantari Krishi Sinchayee Yojana (PMKSY); "Paani Bachao, Paise Kamao" – Save Water, Earn Money, Direct Benefit Transfer for Electricity (DBTE) to farmers pilot project and subsequent scale up in Punjab. He is currently working as core group member for preparation of water conservation plan for the state of Punjab in coordination with Mekorot, Israel and Department of Water Resources, Punjab.
Moderator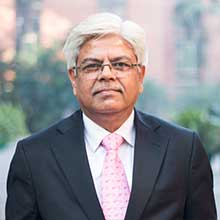 Mr A K Saxena Senior Director, Electricity & Fuels Division, TERI
Mr A K Saxena, Senior Director, Electricity & Fuels Division, TERI, heads the Electricity and Fuels Division in TERI. He has over 38 years of experience in the power sector in India post retirement from Government service in 2016. He has worked with the Central Electricity Authority (CEA), Ministry of Power (MoP) and Central Electricity Regulatory Commission (CERC). He possesses rich technical, policy and regulatory experience. At TERI, his responsibilities include managing the work on energy transitions in the power sector to foster adoption of low carbon pathways in India, power sector policy, reforms and regulations, demand side management action plans, smart grid, etc., which involves a strong interaction with power utilities in the country as well as leading organisations/institutes in other countries. At CERC, Mr Saxena headed the Engineering Division and worked on review/framing of regulations for determination of tariff for Inter State Generating stations and Inter-State Transmission Systems, transmission charges, Indian Electricity Grid Code, Open Access, Connectivity, Ancillary Services, etc. He was a member / convenor / Chair of Task Forces set up by the Commission. At CEA, he worked in grid management and load dispatch and communication domains. At MoP, he handled work related to operation monitoring at the national level, short-term fuel management for power plants, transmission, crisis and disaster management plan, etc. Mr Saxena holds a Master's degree in Electrical Engineering and MBA. He is a Fellow of Institution of Engineers (India).