Developing Green Climate Finance Project for Forest Development: National & Global Case Studies
Dr Syed Arif Wali
Online
---
The five-day refresher course for Forest Service Officers nominated by the Environment Ministry aims to sensitise them on helping states improve their forest cover to achieve India's foresty NDC goal.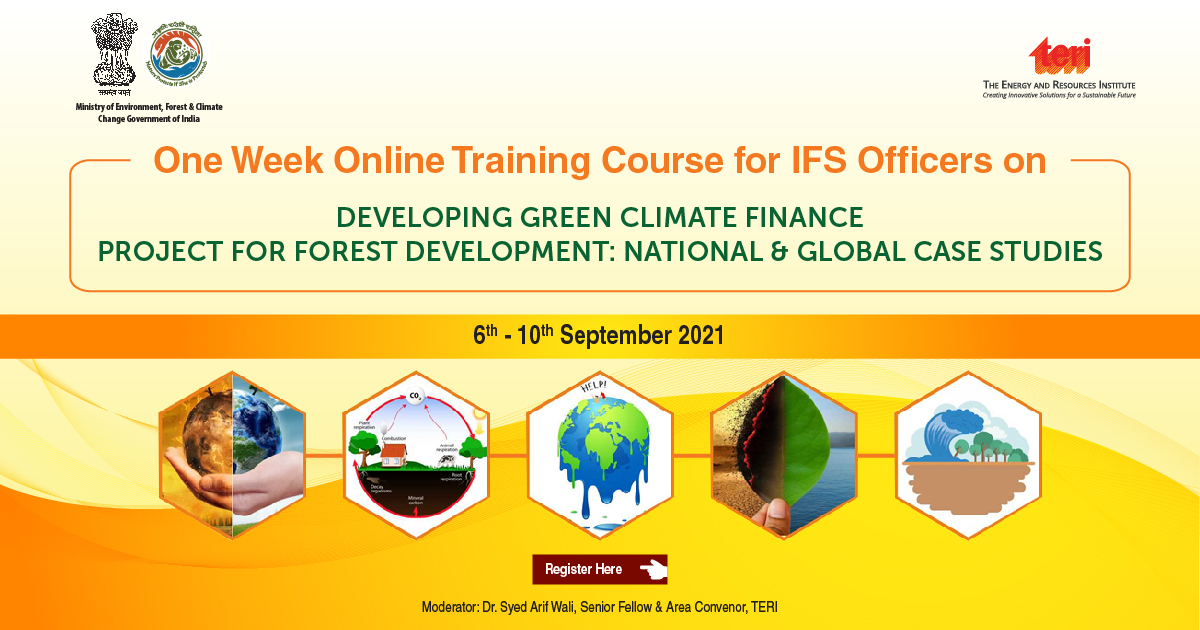 On 6 - 10 September 2021, 10:00 AM to 3:30 PM IST
The Energy and Resources Institute (TERI) with the Ministry of Environment, Forest and Climate Change (MoEF&CC) is organising a five-day online refresher training course between September 6- 10, 2021 for Forest Service Officers nominated by MoEF&CC on the theme of 'Developing Green Climate Finance Project for Forest Development: National & Global Case Studies'. The course will offer concepts of various mechanisms in achieving green climate finance from forests and its issues and challenges in implementing the projects.
The objective of the course is to sensitise participants to help states assess the quality of forests and accordingly, determine the future course of action for improving the forest cover, and thereby contribute in achieving our Nationally Determined Contributions (NDCs). The course will also be helpful in upgrading our forest working plans in order to align these with the sectoral goals.