Closing Ceremony of 'Live with Water'
Ms Monmi Barua
Online
---
The closing ceremony of the 'Live with Water' project will see the launch of the book 'Reclaiming the blue planet' in the presence of H.E. Marten van den Berg, Ambassador to The Netherlands in New Delhi
---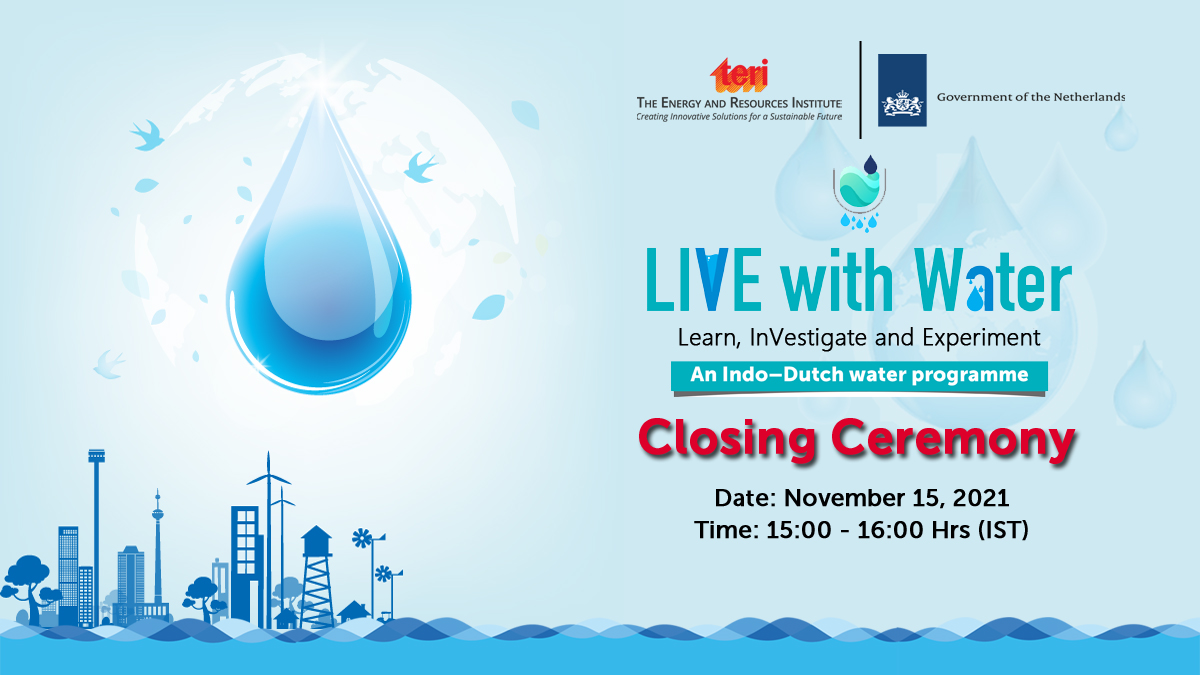 On 15th November 2021 | 15:00 - 16:00 Hrs (IST)
TERI, in partnership with the Government of Netherlands is organising the closing ceremony of the 'Live with Water' programme on November 15, 2021 from 3 - 4 PM (IST). The closing ceremony will see H.E. Marten van den Berg, Ambassador to The Netherlands in New Delhi deliver the Special Address and launch the book 'Reclaiming the blue planet'.
Project 'LIVE with Water' is a school education programme for students of grade 6 to 8 to generate awareness on treated wastewater use and its potential for water sustainability.
Watch the recorded video of the event here.