Circular Economy: The Path to a Sustainable Lifestyle
The World Economic Forum, Davos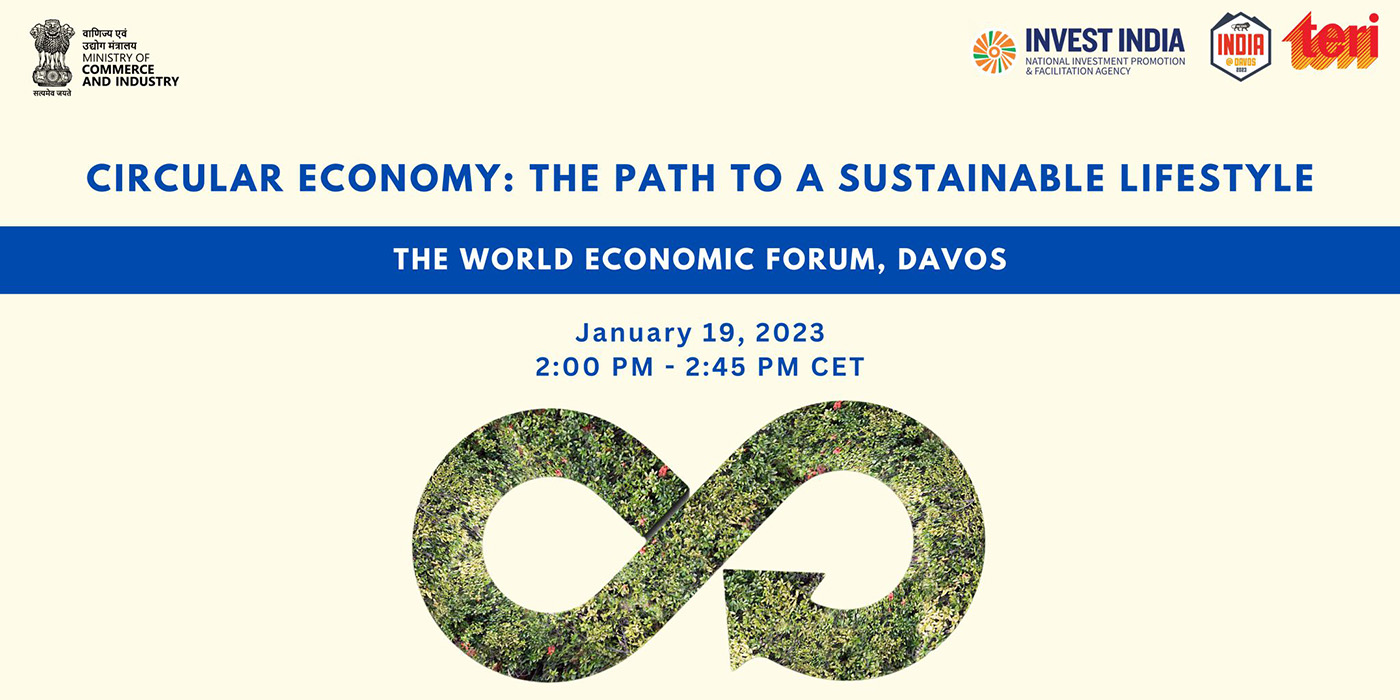 Sustainable consumption and lifestyles must be seen from the perspective of resource value chains that include resource extraction, manufacturing, processing, use by consumers, and disposal. Mainstream frameworks on sustainable consumption and production focus more on upstream and mid-stream components, such as resource efficiency and circular economy. Lifecycle approaches need to consider the consumption of goods and services along with the extraction of resources, production and disposal. Since demand, including lifestyle choices, drives supply, it is important to focus on downstream components and linkages across resource value chains. The idea of 'Lifestyle for the Environment – LiFE Movement' was introduced by India's Prime Minister, Shri Narendra Modi, during the 26th United Nations Climate Change Conference. of the Parties (COP26) in Glasgow in 2021. The idea promotes an environment-conscious lifestyle that focuses on 'mindful and deliberate utilisation' instead of 'mindless and destructive consumption' through advocating sustainable choices by 'Pro-Planet People'.
Key concepts around LiFE include reduction, reuse and recycling, along with the circular economy. India's updated National Determined Contribution under the Paris Agreement aims to "put forward and further propagate a healthy and sustainable way of living based on traditions and values of conservation and moderation, including through a mass movement for 'LiFE'– 'Lifestyle for Environment' as a key to combating climate change". The rationale behind the LiFE movement in India includes three aspects, namely, emphasis on mass movements (Jan Andolans) as a social instrument in areas, such as cleanliness drives and voluntary giving up of subsidies for cooking fuels; focusing on growth fuelled by demand and consumer-driven innovations – both in terms of markets and policies; and internationalizing lifestyles as an issue of global concern.
The fireside session themed "Circular Economy: The Path to a sustainable lifestyle" is well aligned with the focus of India Sustainability Lounge organized by the Department of Promotion for Industry and Internal Trade (DPIIT), Ministry of Commerce at the Annual Meeting of the World Economic Forum in Davos. While the WEF 2023 revolves around the theme - "Cooperation in a Fragmented World", the fireside session brings together thought leaders from Indian policymakers and global businesses to better understand the motivations of individuals for adopting sustainable lifestyles poise India as a global leader on Lifestyles and Consumption.
To Watch the Video