2020 Clean Air Crowdsourcing Competition
Prof Kirk Smith, Ms Shivani Sharma, Dr Sumit Sharma
Online
---
Attention all University Students!
With recent episodes of extreme air pollution in New Delhi calling attention to the problem in India, this is your opportunity to suggest ways of helping to fix the problem in the capital and elsewhere in the country.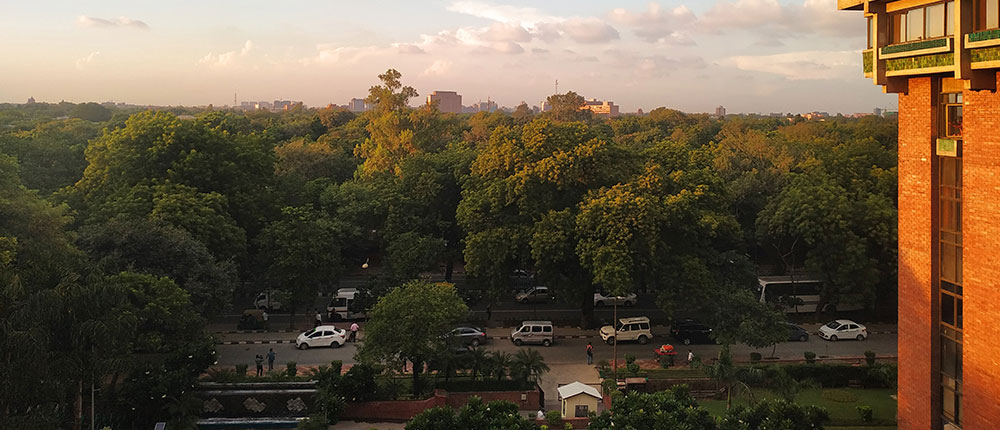 Collaborative Clean Air Policy Centre (CCAPC) and TERI invite teams of university students to propose an idea for reducing air pollution in India. Innovative entries within or across the spectrum from technological, regulatory, and behavioural angles are encouraged. Entrants should consider the problem of ambient air pollution in any part of the country and from any source as well as the problems in Delhi.
Rules and protocol
The competition is open only to registered students at an Indian University.
The competition shall be a two-stage process: first-level entries shall lay out key points of the idea. See the website for either filling out or downloading the application
Please note the additional instructions on the form. Any applications not fitting application requirements shall not be further considered.
Phase one will be open until January 31, 2020. Applications must be submitted by 11:59 PM (IST) January 31, 2020. An acknowledgment and entry number will be provided.
The entries shall be screened by selected experts, but decisions will be made by the Centre and are final.
Potential finalists will be requested to submit proof of student status within a one-week period in early 2020.
A short list of finalists (about five) will be announced in February.
These finalists will be invited to make presentations before a committee formulated by the Centre. All, however, will be designated as winners and given certificates.
In March, the finalists will give presentations at the Centre, either in person or by video (Skype).
The winning team will be decided by late March and be invited to send up to two students for an 8-week internship at the Centre during the summer of 2020 to further develop their idea.
It is hoped that the winning team will be able to transform the idea into action with financial and technical assistance facilitated by the Centre.
If appropriate, an agreement on intellectual property rights will also be developed during the summer, but it is expected that winning idea will be available to a wide number of potential stakeholders.
Publicity will be managed by the Centre/TERI for all stages.
No entries are allowed from employees or their families at the Centre's sponsoring organizations: TERI, IITD, SRU, UrbanEmissions, and UC Berkeley. If there are doubts, please request clarification at info@ccaps.org.in