This blog series shall explore India's current material use and resource efficiency potential across various sectors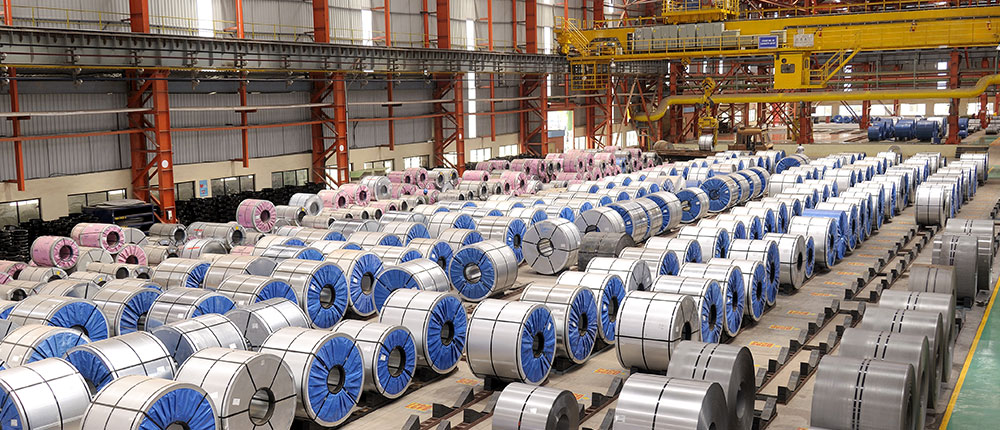 Sustained economic growth in recent times has driven up demand for goods and services. Further, estimates suggest that by 2030 urbanisation would rise to 50% from the current 34%. Construction and transport sectors are expected to experience phenomenal growth, with the demand for personal mobility expected to triple by 2030. This could eventually make India the third largest transport market in the world by 2030 after China and the United States. Similarly, a recent assessment also reveals that India may emerge as the third largest construction market globally by that time.
To meet the increasing demand for products and services requires a supply of various natural resources, which in turn increases the pressure on the environment and raises sustainability concerns. India's material consumption has increased from 1.2 billion tonnes in 1970 to nearly seven billion tonnes by 2015. The country has eventually emerged as the second largest consumer of materials after China (UNEP-2018) [1].
With its materials demand, India is already a net importer of resources (in value terms), dominated by fossil fuel imports and critical materials (CEEW, 2016) [2]. For example, India imports 100% of its Molybdenum (Mo), Cobalt (Co), Nickel (Ni), Antimony (Sb), Magnesite (MgCO3), Rare earths, and Lithium (Li). It, therefore, needs to bring about efficiency in resource use. This can come about through reducing resource wastage, reusing and recycling materials, apart from substituting virgin/primary material with secondary/recycled raw material for industrial and commercial purposes. This efficient use of resources and furthering the transition to a circular economy can help not only in achieving material security, but improving environmental, social, and economic outcomes.
Improved economic outcomes include establishment of new industries for recycling, capital goods manufacturing etc., new (green and skilled) job opportunities, and stabilised raw material supply for industry. Environmental outcomes include better waste management, reduced use of energy and process materials related to extraction of virgin resources, and design, certification and enhanced use of green products etc. Further, responsible and efficient use of resources will contribute to higher social welfare by making available more resources from, say, improved behaviour practices such as shared mobility.
The United Nation's 2030 Agenda for Sustainable Development, as defined by the Sustainable Development Goals (SDGs), has also assigned an important position to resource efficiency. Many SDGs too directly refer to resource efficiency or sustainable resource use.
The focus of developmental policies in India has largely been on fostering economic growth with a special emphasis on poverty eradication. However, over the last two decades, it has also become amply clear that environmental aspects should be mainstreamed into development policy along with sustained economic growth for sustainable development in the long run.
One of the most notable policies that India introduced over a decade ago that articulated the spirit of sustainable resource use was the National Environment Policy (NEP) of 2006. It asserted that the most viable basis of environmental conservation is to ensure that people gain better livelihoods from conservation of natural resources than from environmental degradation (MoEF&CC 2011). There exist opportunities and options to push for resource efficiency and use of secondary raw material in various sectors. A detailed assessment of resource use efficiency potential in India for all sectors, including biotic and abiotic resources, is an extremely challenging task, particularly when it comes to availability of adequate data and information along the value chain of products (sectors).
Under the ongoing European Union-Resource Efficiency Initiative (EU-REI) project, as well as the earlier resource efficiency project supported by Federal Ministry for the Environment, Nature Conservation, Building and Nuclear Safety (BMUB), certain hotpsot sectors were selected. These sectors were assessed to understand the efficacy of the existing resource efficiency framework and identify the potential to improve resource efficiency in these sectors.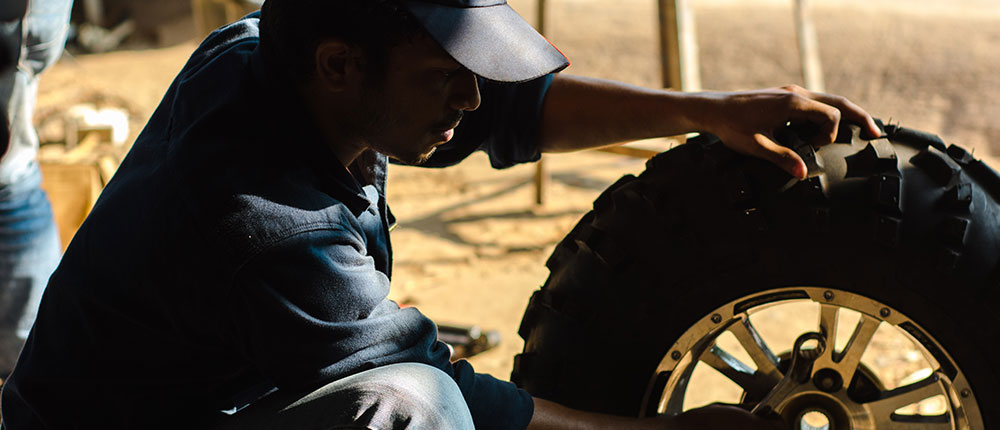 Factors that were taken into consideration towards selection of hotspot sectors include income share, use of critical raw materials, import dependency and consumption share. Sectors and materials covered are automotive (including electric mobility), construction, electronics and plastics (including post-consumer usage), steel and aluminium, and solar PV. Sectoral assessments on automobiles and solar PV have been undertaken by TERI.
Further, in its capacity as a knowledge partner to the Resource Efficiency Cell at the Union Ministry of Environment, Forest and Climate Change (MoEF&CC), TERI has been able to develop an integrated report. This report includes assessments of all the sectors undertaken by the EU-REI consortium partners such as GIZ, adelphi, CII-ITC Centre of Excellence for Sustainable Development.
The report also includes status papers on achieving resource efficiency across four sectors - steel, aluminium, e-waste, and construction and demolition sectors. These papers were commissioned in 2018 by the NITI Aayog in association with Ministry of Mines (and in particular Jawaharlal Nehru Aluminium Research Development and Design Centre), Ministry of Steel, Ministry of Housing and Urban Development and Ministry of Information Technology.
An integrated thinking will help explore inter-linkages across sectors and resources that can make India utilise the latter more efficiently and unlock the associated benefits. The country would eventually able to adopt a holistic approach towards meeting sustainable consumption production goals.
In order to foster the spread of resource efficiency, the Government of India had set up the India Resource Panel (InRP) in 2015. Its objective was to advise the Government of India and relevant stakeholders on the potential of enhancing resource efficiency and the productive use of secondary raw materials. In addition, the panel made efforts to raise the issue's importance in the political agenda. In line with global best practices and on the basis of a rigorous policy analysis, the panel recommended that fostering resource efficiency would be achieved at scale only through enabling policy framework. The InRP has since been reconstituted as an advisory committee to the newly established Resource Efficiency Cell of the MoEF&CC. One of the key tasks of the Cell is developing an integrated resource efficiency policy framework for India.
A detailed assessment of resource use efficiency potential in India for all sectors, including biotic and abiotic resources, is an extremely challenging task, particularly when it comes to availability of adequate data and information along the value chain of products (sectors).
In the coming blog series, we shall be exploring the current state of material use and resource efficiency potential of such sectors as part of efforts by the MoEF&CC to draft a resource efficiency policy for India.
---
[1] http://www.materialflows.net/visualisation-centre/
[2] https://www.ceew.in/publications/critical-non-fuel-mineral-resources-india%E2%80%99s-manufacturing-sector