A task force meet for Tata Steel SPOCs was held for monitoring and evaluation of The Green School project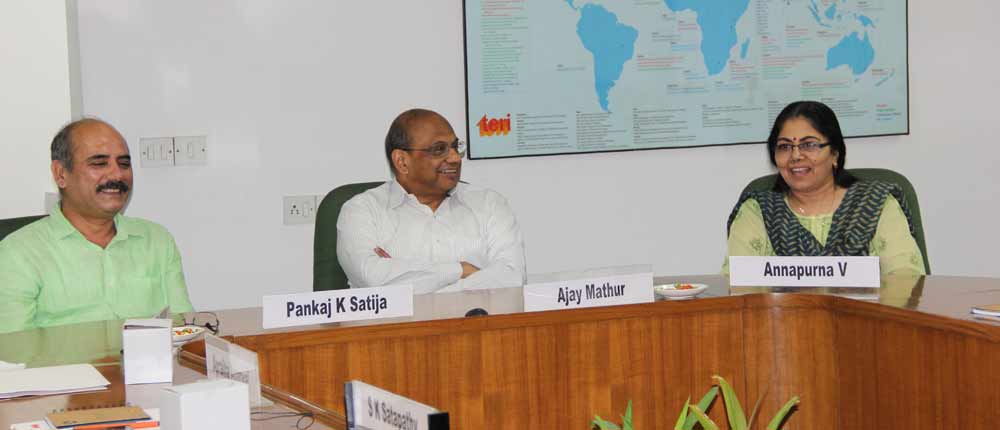 A consultative task force meet was organised as part of the project 'The Green School – a Tata Steel and TERI initiative' at the TERI building in New Delhi on 29 June 2018. The objective of the meet was to review the activities of Phase 1 and brainstorm on activities for the next phase. The second phase of the project was launched on 25 May 2018 with the signing of a MoU between TERI and Tata Steel Limited.
In its second phase, the project is being extended to 30 schools in the operational areas of Tata Steel Limited across Jajpur, Jharia, Joda, Noamundi, Sukinda, and West Bokaro. In this phase, students are being engaged to develop sustainable eco-friendly solutions in schools and their immediate neighbourhood so to create a resource-efficient environment. The project will help empower them through education, project-based learning, and community engagement.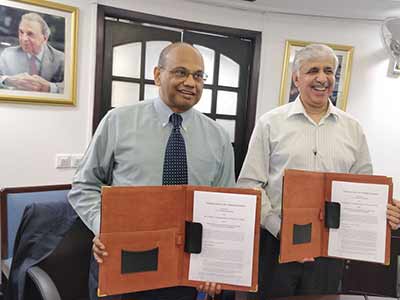 Dr Ajay Mathur, Director General, TERI, and Mr Pankaj Kumar Satija, Chief Regulatory Affairs, Tata Steel Limited, graced the occasion with their presence. Mr Satija briefly introduced all Tata Steel SPOC (Single Point of Contact). Consequently, discussions were held on the roles and activities of each SPOC. A session on monitoring and evaluation was conducted by Dr Annapurna Vancheswaran, Senior Director, Communication, Outreach and Advocacy Division, TERI, for the SPOCs. In addition, group activities, presentation of case studies, team building exercises, etc. were also organised in this half-day meeting.
"SPOCs should monitor the project at its implementation stage and not at the finishing stage. You should communicate the importance and benefits of the project to the school as well as the (local) community. Let us move together with this partnership for the success of the project. TERI is the implementing agency, but the SPOCs are our ambassadors," said Dr Vancheswaran.
Dr Mathur concluded the task force meet by emphasising on the need for Phase 2 to be more focussed and proactive.
"There is a large set of challenges, but we will move forward," he said.