Decentralised models such as solar-biomass cold storage can help preserve horticultural produce, giving farmers the freedom to look for the best price and providing a buffer in uncertain times like the Covid-19 crisis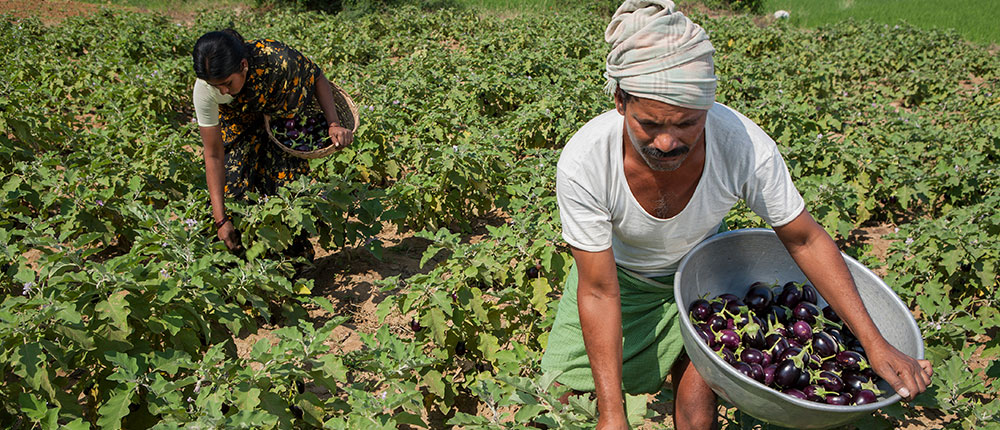 No buyers, vegetables rot in Mewat villages : ...hundreds of farmers in Mewat, especially marginal and small-scale cultivators, are not being able to sell their produce as the mandis (markets) are closed since the lockdown was announced last month.
Times of India, April 21
Farmer turns to Twitter to sell cabbages, fails to find buyers: With markets shut and people home-bound due to the lockdown, demand for produce across the country has crashed. Unable to sell much, vegetable farmers are saddled with massive losses. This is the story of thousands of vegetable farmers across India today.
Hindustan Times, April 20
Newspapers these days are full of such distressing reports about farmers not being able to reach markets due to restrictions on movement. In the absence of proper storage facilities, farmers of perishable commodities such as fruits and vegetables have been rendered devoid of their livelihoods in both immediate and the long term. But rather than looking at these events as an exception, perhaps it is time to consider them a part of business as usual scenario. On April 20, WHO Director-General Tedros Adhanom Ghebreyesus warned that "the worst is yet ahead of us" in the coronavirus outbreak. Even if we aren't entering doomsday tomorrow, the likelihood of more such major disruptions cannot be totally ruled out.
Dependence on centralised models of cold storage, procurement, and supply chains around food products must, then, be viewed in this context. Another reality is the losses to farmers even in normal circumstances. A 2017 report by the Committee on Doubling the Farmers Income estimates that losses in case of fruits and vegetables are 34 and 44.6% respectively. The report further states that 'Lack of cold-chain systems force farmers to monetise their produce at first instance by selling into food processing units, inefficient wholesale markets; and these sales are the only opportunity, low down in the value chain system, and do not empower the farmers.'
Clearly there is a need to empower farmers to hold their perishable produce in appropriate storage facilities till the time that it can be sold at a good price. On the face of it, India has a substantial cold storage capacity, but that essentially consists of large facilities dedicated to long-term storage of particular crops, for instance potatoes. What is required instead are small-capacity, decentralised cold storages in or around villages. These short-term transitional storages would help small and marginal farmers store their horticulture commodities during the time of surplus (thereby obviating distress sale) or during such times when the produce cannot be taken to the demand centres because of any restriction or disruption.
A major handicap for such an intervention used to be reliable supply of electricity to keep the storage facilities running round the clock. But now with advancement in renewable energy solutions along with 100% village electrification, it is possible to run these rural facilities without any interruption. TERI had set up a pilot biomass-powered village electrification-cum-cold storage system in a village in Uttar Pradesh in 2013 and now such plants are available commercially.
Even if there is no grid power, these stand-alone solar or biomass based cold storage systems can meet the energy demand by utilising locally available resources, particularly agro-waste. Thus, they also obviate the dependence on polluting diesel generator sets. But technological innovations by themselves do not complete the puzzle, they require entrepreneurial business models supported by public funding in the initial stages. The benefits, far outweigh the investments, not counting socio-economic upliftment of poor farmers and enabling them to become more self-reliant.
Another step to relieve farmer distress being caused by Covid-19 like situations is to focus on processing of horticulture produce as opposed to selling it raw. Apart from increasing their shelf life, such value additions help farmers earn much more. But again, to make it future-proof e.g. safe from disruption of supply chains, smaller and decentralised rural food processing units near the agriculture fields seem to be more appropriate in the changing times.
With more and more attention being paid to artisan food and consciousness about quality of food, even more because of the pandemic, this is an opportune time to think of 'green' decentralised food processing units where all the energy requirements – heat as well as electricity – are met by locally available renewable energy sources and crop residues.
The coronavirus pandemic has forced economy-wise rethinking about functioning differently and there is no reason for resilience of farmers not be thought of in a non-traditional manner, one that is clean and in line with Mahatma Gandhi's concept of self-sufficient rural economy.