Sustainable Urban Freight Initiative
---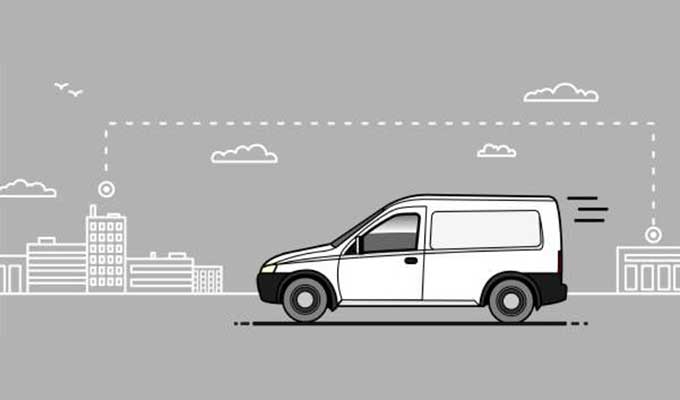 Background
Urban Freight transport involves movement of goods within, through or inward/outward to any city or enclosed urban area. With the increase in E-commerce the urban freight movement is expected to increase. Despite railways being more convenient and sustainable mode of freight transport only 22% of the freight transport is carried out using railways, rest 78% of freight transport in India is carried by road using small, light and heavy commercial vehicles. Increased dependency on them has not only led to congestion issues but also is a contributor to deteriorating air quality of the cities. TERI's Sustainable Urban Freight Initiative is focused on facilitating environmentally as well as economically sustainable solutions for urban freight.
Objective
This project aims to set up an Urban Freight Cost and Emission Reduction Guidance Facility (UFCERGF), which will promote and demonstrate innovative ways to improve the sustainability of urban freight transport and logistics in India through partnerships and experience sharing.
---
Sustainable Freight Initiatives in India – State of Play
Report Authors: Sudhir Gota, Sharif Qamar
The freight and logistics in India is a constantly evolving sector and one of the major contributors to the economic growth of the country. At the same time, it causes negative externalities on account of emissions, which undermine the objective of sustainable and efficient transportation. Globally, the policymakers while acknowledging the need for green freight initiatives have wrestled with the choice of policy tools which capture the substantial environment, cost, and social benefits and thus signal a change towards greener freight options.
Read the full report here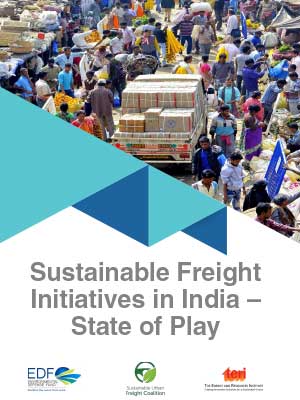 ---
Sustainable Urban Freight Coalition
The Sustainable Urban Freight Coalition is a consortium of all stakeholders of Urban Freight including state and local governments, central government agencies, OEMs, Research institutions and other civil society and industry members. The SUF coalition aims to create a national support structure for cost and emission reduction from urban freight in India.
The SUF coalition is majorly focused on Capacity Building of various stakeholders involved with urban freight. Various workshops are seminars are being organised to discuss the current issues in urban freight and to propose a sustainable and feasible solution for the same. Along with this, a pilot project on electrification of urban freight in Surat is expected to take off soon. Other similar projects will be undertaken in future.
The SUF Coalition aims to create a knowledge repository including all the information about the urban freight including government policies and programs, national reports, research articles, details on EVs and knowledge experience. The repository will facilitate systematic assimilation and transformation of experiential knowledge of urban freight in evolving future policies and strategies.
A special section in the upcoming SUF Coalition website will feature the informative articles/blogs on Sustainable Urban Freight (SUF) in India. TERI is inviting articles/blogs from students, researchers and professionals on various thematic related to sustainable urban freight. Participants can write on any of the topic mentioned below, within the word limit of 500-1000 words. It is very important that only original work by the participant is submitted before 28th February.
SUF using Non-Motorised Transport
SUF using Electric Vehicles
Case studies of applying Electric Vehicles in UF
Reducing costs and emissions of Heavy-Duty Vehicles
National and Local Policies for SUF
Role of Railways in SUF
Electric Vehicles in Last Mile Delivery
Commodity specific case studies on reducing emissions from UF (like food delivery, postal services, e-commerce delivery etc.)
We are no longer accepting submissions. Thank you for sending in your entries.