Study on sustainable space heating solutions in buildings in Himalayan region
Global warming is causing a rapid rise in temperature in certain high-altitude zones, which include the Indian Himalayan region (IHR). Glacier melting in Himalayas will affect freshwater flows and have an adverse impact on biodiversity as well as human settlements and their livelihoods.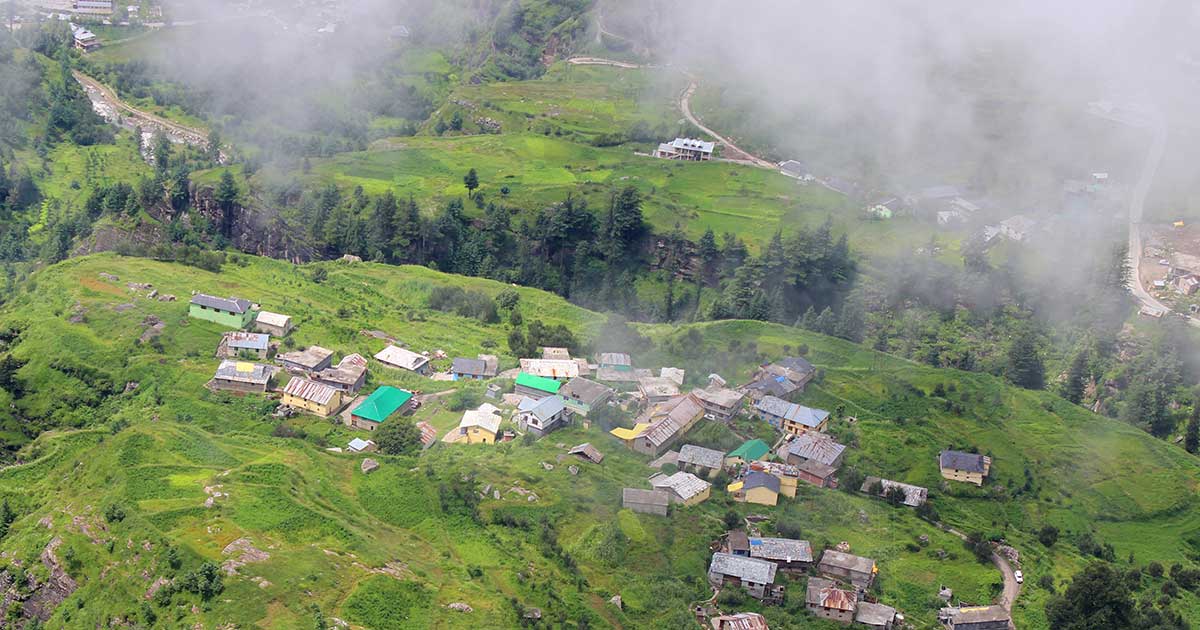 The IHR covers an area of about 5 lakh square kilometres (16.2 per cent of the country's total geographical area) and forms the northern boundary of India. The IHR shows a small and dispersed human population as compared to the national average due to its physiographic condition and limited infrastructural development. However, the growth rate is much higher than the national average. In 2010, India made a voluntary pledge to reduce the emissions intensity of its GDP by 20-25 per cent from 2005 levels by 2020 (excluding emissions from agriculture). In 2015, India submitted its Nationally Determined Contributions (NDCs) under the Paris Agreement, where India pushed up its target of reducing emissions intensity of its GDP by 33–35 per cent from 2005 levels by 2030. The emissions reduction through efficient space heating technologies and clean and renewable energy in the IHR can contribute significantly to the NDCs.
The present study of sustainable space heating solutions in the IHR has been carried out keeping in mind that these solutions will provide the required thermal comfort in built environment, meet the demand for space heating, while reducing CO2 emissions, in sync with India's climate action plan.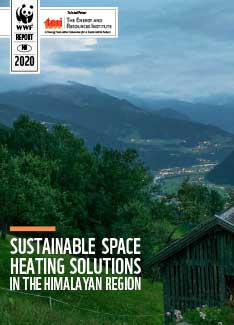 This study focuses on the current and projected space heating energy consumption and emissions in residential and commercial/institutional buildings, and discusses potential for innovations in space heating technologies and solutions for bringing down the emissions. The study also identifies near- and long-term opportunities for space heating technologies and barriers for deployment apart from scale-up of technologies and the role of stakeholders such as NGOs, innovators, investors, end users and policymakers.

Read more
Key findings:
The emissions calculated from space heating for 2020 of the entire Himalayan region is 15.9 million tonnes (MT) of CO2. This is equivalent to cumulative emissions being generated from 27 numbers of 200MW thermal power plants or almost 1 per cent of India's overall emissions from 2005 levels – the baseline emissions for the NDCs.
The study of emissions shows, 3 per cent of the emissions from space heating comes from commercial buildings. For the remainder, about 19 per cent is recorded from residential buildings in urban areas and 78 per cent from residential buildings in rural areas.
The projected scenarios in this study suggest that there is a likelihood of an increase in the share of emissions from 17.8MT CO2 in 2030 to 18.9MT CO2 in 2040. The northern states of Jammu and Kashmir, Himachal Pradesh and Uttarakhand contribute to a majority of these emissions, i.e. 71.4 per cent, and about 28.6 per cent can be attributed to the Northeast states of Sikkim, Arunachal Pradesh, Nagaland, Manipur, Mizoram, Tripura, Meghalaya and the hill districts of West Bengal and Assam.
The reduction potential of emissions by using efficient technologies for space heating is projected from current levels of 15.9MT CO2 to 12.3MT CO2 (30.7 per cent less than BAU) in 2030 and 14.1MT of CO2 (25.3 per cent less than BAU) in 2040, respectively.
Some of the key recommendations for the different stakeholders are as follows:
The MSMEs based out of the IHR must co-create platforms and associations for formalization, better representation and internal connectivity. This could help them to stay abreast of the deployed technologies and gather user feedback to overcome challenges faced by innovators. This would further enable them to leverage on a network of local workforce for technology installation and maintenance.
The IHR community should run on a self-sustainable model and develop local capacities by means of conducting capacity building and skill development programmes.
A synergy between various stakeholders such as the MSMEs, start-ups, NGOs and academia, is imperative to develop replicable business models to deploy and scale up sustainable space heating solutions with support from the government and financial institutions.
The state governments should develop a compendium of space heating technologies for their promotion and adoption in the respective IHR states. This would also enhance consumer confidence in the application of these technologies. The members of several NGOs, academia and other relevant institutions can also help identify solutions unique to the region's climatic conditions and nature of settlements for wider uptake.
There is a pressing need for developing strategies around enhanced outreach, digitization and formalization in the IHR. The creation of online MSME networking platforms would help aggregate demand and bring efficiencies to space heating technologies.
Read full press release here:
Sustainable space heating solutions in the Himalayan region can reduce CO2 emissions by 30% by 2030