Smart Surface Project in City of Bhopal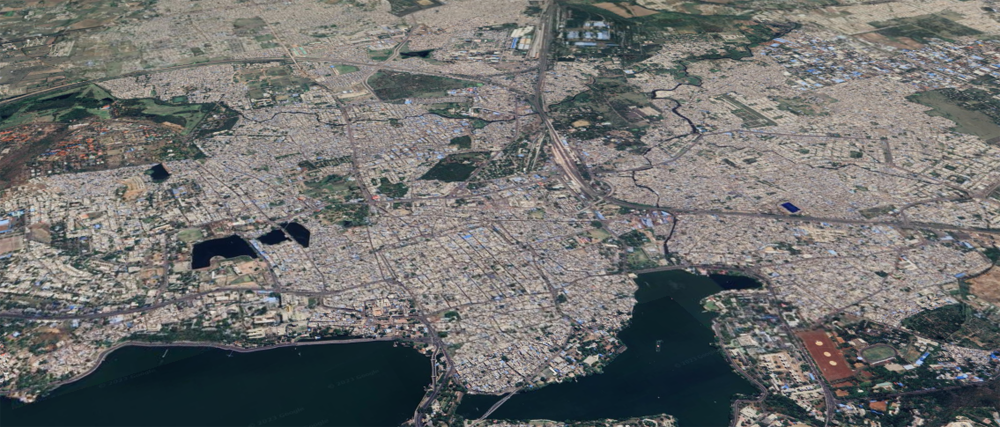 In an era of growing urbanization and the escalating challenges posed by climate change, cities worldwide are seeking innovative solutions to mitigate climate-related risks while simultaneously enhancing the well-being of their citizens. This ambitious project aims to customize the SSC's analytical engine, designed for cost-benefit analysis, to cater specifically to the unique needs of the city of Bhopal.
The Smart Surface Coalition (SSC): A Catalyst for Change
The Smart Surfaces Coalition (SSC) has crafted a transformative online web tool that empowers cities to evaluate the potential of Smart Surfaces in combatting climate-induced challenges. This innovative tool is designed to not only enhance urban livability but also drive employment, equity, economic prosperity, and overall well-being. Developed in collaboration with a diverse array of partners, including experts in epidemiology, stormwater management, energy, climate, and technology, this analytical engine enables cities to dynamically model the net present value of Smart Surface interventions.
Addressing a Spectrum of Urban Challenges
The Bhopal project exemplifies SSC's commitment to addressing a comprehensive range of urban challenges at various spatial scales. These challenges encompass reducing peak summer temperatures, mitigating flooding and mold issues, combatting global warming, rectifying structural inequalities, and fortifying urban health and resilience. The project's scope extends from downtown areas to low-income neighborhoods, from large-format schools to places of worship and even airports. By tackling these diverse challenges, Bhopal's initiative is poised to create a blueprint for urban transformation that can be replicated in cities around the world.
A Groundbreaking Venture in India
Bhopal's partnership with SSC and TERI is not only pioneering but also represents a watershed moment in India's urban development landscape. By harnessing the analytical engine developed by SSC, the city stands to gain profound insights for city managers and provide invaluable data-driven solutions. The benefits are multifaceted, with direct connections to the adoption of Smart Surfaces. These advantages include a reduction in city emissions, decreased cooling requirements, improved public health outcomes, and a substantial decrease in pollution levels.