Seventh Operational Phase of GEF Small Grants Programme in India
---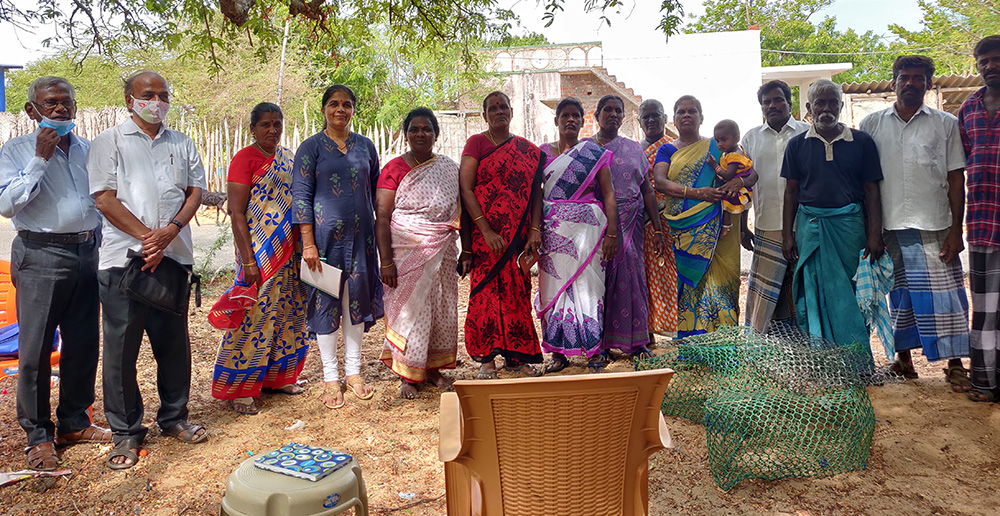 Building capacities of local communities to take collective action for conservation and sustainable development are the key areas of focus for the project.
The Ministry of Environment, Forest and Climate Change, Government of India, in collaboration with UNDP is implementing Global Environment Facility (GEF) Seventh Operational Phase of the Small Grants Programme in India (SGP-OP7). The Energy and Resources Institute (TERI) has been appointed the National Host Institution for executing this project.
The project aims to build capacities of local communities to take collective action for conservation and sustainable development thereby generating global environmental benefits.
Thematic Areas
Biodiversity
Climate Change
Land Degradation
Geographic Focus
Region
State
Intervention Landscape District
Central semi-arid
Madhya Pradesh
Barwani
Damoh
Chhatarpur
Indian Coast
Maharashtra
Sindhudurg
Ratnagiri
Tamil Nadu
Virudhunagar
Ramanathapuram
North East
Assam
Barpeta
Baksa
Udalguri
Dhubri
Meghalaya
Ri Bhoi
West Khasi Hills
East Khasi hills
Project Brief
The Seventh Operational Phase (OP7) of the GEF Small Grants Programme in India aims to enable communities and organizations in some of the most vulnerable and least developed areas of India to take collective action through a participatory landscape planning and management approach aimed at enhancing socio-ecological resilience through innovative livelihood options producing local and global environmental benefits. Building upon achievements and lessons learned during earlier operational phases, the OP7 project is focused on three regions in the country:
(1) Highlands of the North East
(2) Central semi-arid region of India
(3) Indian coastal regions
Globally significant biodiversity in these regions face a variety of threats ranging from land use changes in natural habitats to overexploitation of natural resources, proliferation of invasive species and climate change. Moreover, poor land management practices and other factors, including climate change, have led to extensive forest, land, and coastal zone degradation which results in diminished ecosystem services, exposing marginalised communities to lower agriculture yields & food supplies, and exacerbating vulnerability to the impacts of climate change. Many of the rural communities in the target regions lack access to commercial and clean energy, as compared to their urban counterparts which is due to a lack of infrastructure, low levels of affordability, and limited awareness & technical know-how. The project strategy addresses the threats and barriers in the target regions to generate multiple benefits for biodiversity, climate change, land degradation, and the well-being of local communities through participatory, integrated land and resource management approaches implemented across socio-ecological production landscapes and seascapes.
Project Components and Outcomes
Component 1: Resilient landscapes for sustainable development and global environmental benefits
Outcome 1.1: Globally significant biodiversity protected, and ecosystem services enhanced through improved community-led management practices and systems
Outcome 1.2: Appropriate low emission, efficient and clean technologies and solutions adopted at scale
Component 2: Enhancing sustainability through participatory governance and upscaling of best practices
Outcome 2.1: Community institutions strengthened for participatory governance to enhance socio-ecological resilience
Outcome 2.2: Strengthened capacities and systems for upscaling of successful community initiatives
Component 3: Monitoring and evaluation
Outcome 3.1: Sustainability of project results enhanced through participatory monitoring and evaluation
The SGP OP7 project strategy is predicated on strengthening the socio-ecological resilience through developing skills, capacities & resources required to conserve and restore critical ecosystems, sustainably utilize ecosystem services, improve the sustainability & productivity of agro-ecosystems and deploy clean solutions in the three intervention landscapes.