The Responsible Energy Initiative
---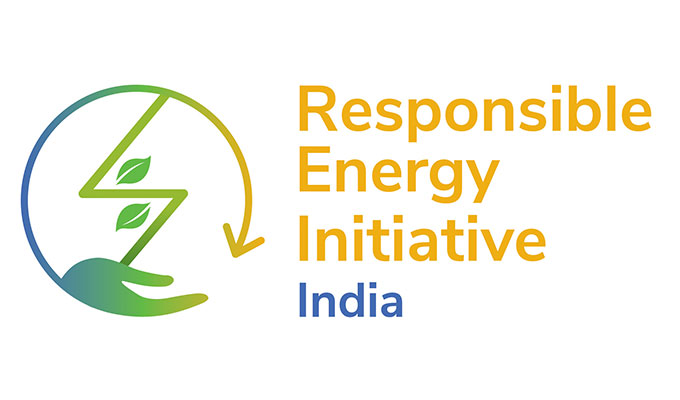 A futures-led collaborative inquiry into how renewables can scale in an ecologically safe and socially just way
The Renewable Energy to Responsible Energy Initiative aims to enable the renewable energy sector in the Asia Pacific region to adopt business models and value chains that are ecologically safe and socially just. The initiative is engaging with investors, developers, manufacturers, large procurers, together with other pertinent actors in the renewable energy system to identify, set and action new norms. The initiative is a collaboration between Forum for the Future, WRI India, TERI, Landesa and WWF India.
---
Renewable Energy to Responsible Energy: A Call to Action
The report analyses the environmental and social risks and impacts associated with the production and deployment of renewable energy through select technologies in India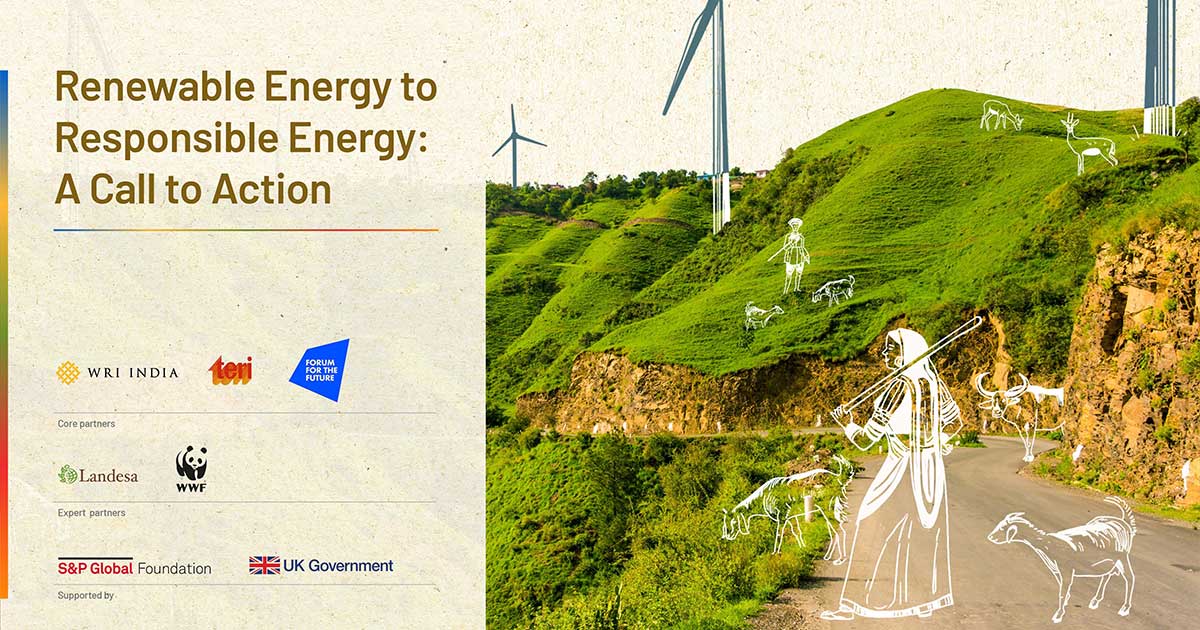 The rapid rise of renewable energy (RE) is a keystone element of our transition to a low carbon economy in India and globally. Whilst the growth of RE is enabling the process, it is also placing increasing pressure on resources. This includes minerals used for equipment manufacture, land used for siting large-scale projects, water used for the operation and maintenance of certain technologies and the challenge of sustainably managing technologies at their end-of-life.
The effects of such pressure are beginning to surface in India and in the supply chain of the India RE sector, both in terms of environmental health as well as social inequities and human rights abuses. Awareness is growing, and the Indian RE sector is beginning to respond to the emerging challenges. This report sets out a case for greater action to ensure renewable energy is responsible energy. RE actors have an opportunity -and a responsibility -to ensure that the imperative to reduce emissions from energy is met in a manner that is regenerative and just. Acting now avoids risking the sector's social license to operate and any slowdown in deployment that may result. It would accelerate the just and fair transition to low carbon energy in India, ensuring the achievement of the ambitious 450 GW target and beyond. Crucially, in turn, it would ensure that we avoid the most dangerous impacts of climate change.
This report is the outcome of the first stage of the Renewable Energy to Responsible Energy initiative - a collaboration between World Resources Institute India (WRI India); The Energy and Resources Institute (TERI); Landesa; World Wildlife Fund for Nature, India (WWF-India) and; Forum for the Future. It will be followed by a collaborative sector-wide effort to collectively move forward with tangible, yet transformative action.
An overview of the report's findings is provided below -
It identifies multiple players in the growing RE market landscape and outlines their roles in the 450 GW transition. It draws attention to the current ways in which the RE sector is governed by multiple state actors; the important role played by the judiciary as well as civil society in providing accountability mechanisms, and the currently limited role of corporate governance in this respect.
It details the key environmental and social impacts emerging in the value chain that must be addressed –including land-use changes, labour and human rights, impacts on local and regional biodiversity, water risk and energy justice.
It examines the extent to which key market actors –including RE developers, investors, financiers and large procurers –have been responding to these impacts. It highlights where these actors have taken steps to recognize and address the environmental and social impacts in RE value chains, and where further action is needed to enable and incentivize the sector to achieve its full potential in being just and regenerative.
It builds a case for deeper collective inquiry into the barriers to, and opportunities for, establishing and embedding just and regenerative behaviours, and makes a call to action.
You can read the executive summary here and access the full report here